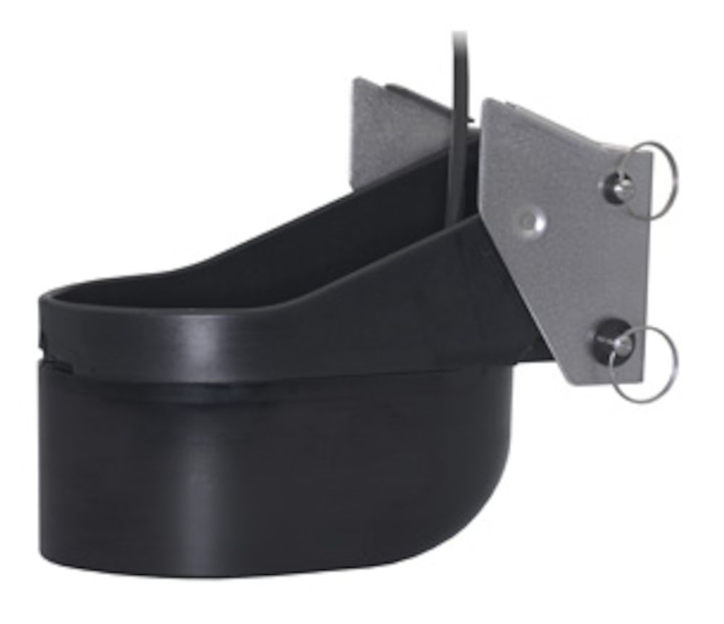 "https://www.simrad-yachting.com/assets/img/default-product-img.png?w=400&h=225&scale=both&mode=max"
AIRMAR TM260,1KW XDCR
SKU: 000-10116-001
000-10116-001
The TM260 is a urethane, transom-mounted Broadband transducer, ideal for smaller sportfishing and commercial vessels 8 m (25 ft) and up, fishing in depths of less than 900 m (3000 ft).
Product details
Dual Frequency
The dual-frequency TM260 includes an array of seven ceramic elements delivering 50 kHz with a 19° beam width, and a single 200 kHz element with a 6° beam width. 50 kHz low-frequency operation offers a maximum operational depth of 900 m (3000 ft), while 200 kHz high-frequency provides higher-resolution fish arches and bottom detail in shallower water.

Depth/Temperature
One sensor does it all. Able to measure both depth and temperature in a single package, the TM260 simplifies installation and requires just one connection to your echosounder module or multifunction display.

Mounting
With urethane housing, the TM260 is suitable for transom mounting on any hull. Transom-mounted transducers are designed for smaller outboard and I/O boats, and are well suited to planing hulls. Transom mounting offers simple installation and maintenance, and the transducer can be adjusted easily to compensate for transom angle.
Key Features
50 kHz with 19° beam width
200 kHz with 6° beam width
Up to 900 m (3000 ft) range at 50 kHz
8 internal broadband ceramics
Transom-mounted with urethane housing and stainless steel mounting bracket (can retrofit to existing TM258 & TM260 brackets)
Suitable for any hull
Ideal for sportfishing and commercial vessels 8 m (25 ft) and up
Recommended for use with the SonarHub sounder module, Simrad NSS evo2 & NSS sport multifunction displays