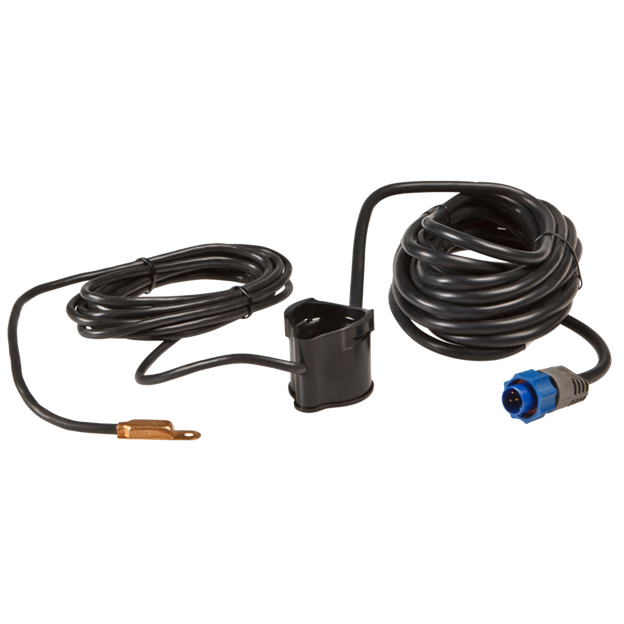 "https://www.simrad-yachting.com/assets/img/default-product-img.png?w=400&h=225&scale=both&mode=max"
PDRT-WBL 83/200 kHz Shoot Thru Skimmer c/w Temp
SKU: 000-0106-89
000-0106-89
The PDRT-WBL is a plastic, in-hull Broadband transducer, ideal for smaller outboards and I/O vessels up to 8 m (25 ft) in length, in depths of less than 300 m (1000 ft).
Product details
Dual Frequency
The dual-frequency PDRT-WBL includes a single ceramic element delivering both 83 kHz with a 52° beam width, and 200 kHz with a 22° beam width. 83 kHz low-frequency operation offers a maximum operational depth of 300 m (1000 ft), while 200 kHz high-frequency provides higher-resolution fish arches and bottom detail in shallower water.

Depth/Temperature
One sensor does it all. Able to measure both depth and temperature in a single package, the PDRT-WBL simplifies installation and requires just one connection to your echosounder module or multifunction display.

Mounting
With plastic housing, the PDRT-WBL is suitable for in-hull mounting in fiberglass hulls. In-hull or "shoot-thru-hull" transducers don't require a hole to be drilled in your boat's hull for installation, and offer good high-speed performance and ease of maintenance, but reduced maximum depth and fishfinding performance versus thru-hull, transom, or other in-water installations.
Key Features
83 kHz with 52° beam width
200 kHz with 22° beam width
Up to 300 m (1000 ft) range at 83 kHz
1 internal broadband ceramic
In-hull 'pod style' with plastic housing and remote temperature sensor
Suitable for fiberglass hulls
Ideal for outboards and I/O vessels up to 8 m (25 ft) in length
Recommended for use with the SonarHub sounder module, Simrad NSS evo2 & NSS sport multifunction displays