The GO Series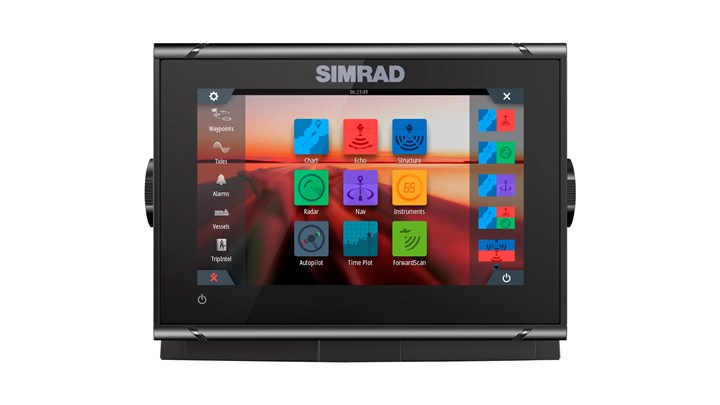 GO7 XSR - £100 Cashback
The GO7 XSR is a great way to add GPS navigation, sonar, and even radar to your boat. This compact yet feature-packed display is perfect for smaller sportboats, dayboats, and center-consoles. Wireless connectivity to smartphones and tablets keeps you in control from anywhere on board, almost like a second display.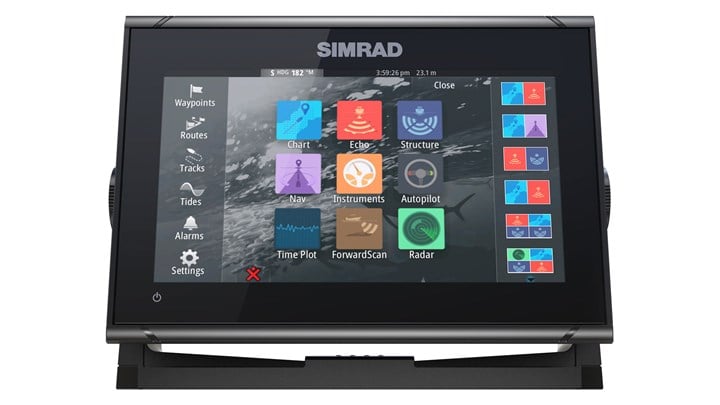 GO9 XSE - £200 Cashback
Add GPS navigation, sonar support, radar capability, and much more to your boat with the GO9 XSE: perfect for sportboats, center-consoles, and smaller cruisers. Enjoy intuitive touchscreen control over a multitude of optional accessories, from autopilot to your on-board sound system. Take your display anywhere on board with wireless mirroring to smartphones and tablets.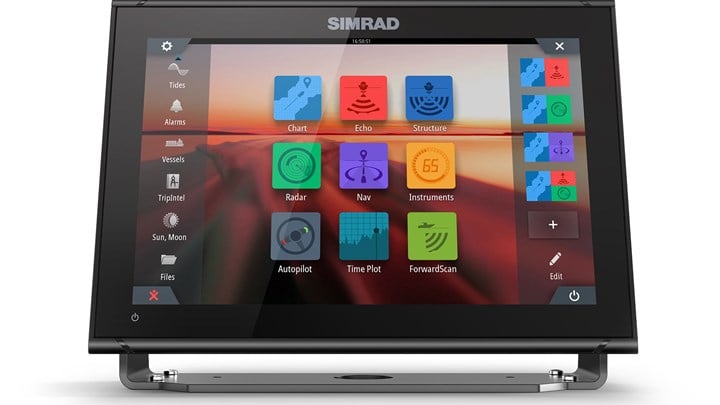 GO12 XSE - £300 Cashback
Take control of your on-board electronics with the GO12 XSE. Perfect for sportboats, cruisers, and center-consoles, this touchscreen chartplotter features built-in sonar, radar capability, and seamless integration with a wide range of optional accessories from autopilot to entertainment. Stay in control from anywhere on board with wireless mirroring to mobile devices.
Qualifying Products

View list of qualifying GO Chartplotters




000-14448-001 GO7 XSR ROW NO XDCR
000-14446-001 GO7,XSR ROW HDI XDCR
000-14839-001 GO7,XSR ROW Active Imaging 3-1
000-14444-001 GO9 XSE ROW NO XDCR
000-14445-001 GO9,XSE ROW MED/HI/DWNSCN
000-14841-001 GO9,XSE ROW Active Imaging 3-1
000-15618-001 GO9,XSE ROW AI-3-1, HALO 20+ BUNDLE
000-14442-001 GO12 ROW NOXD
000-14835-001 GO12 ROW Active Imaging 3-1
View list of qualifying electronics products




000-13291-001 AP44M-VRF PACK (MED CAPACITY)
000-13335-001 NAC-2 CORE PACK
000-13336-001 NAC-3 CORE PACK
000-13337-001 NAC-2 VRF CORE PACK
000-13338-001 NAC-3 VRF CORE PACK
000-13562-001 AP44H-VRF PACK (HIGH CAPACITY)
000-11748-001 Outboard Pilot Hydraulic Pack
000-11750-001 DrivePilot Hydraulic Pack
000-11749-001 Outboard Pilot Cable steer Pack
000-13293-001 IS42 Speed / Depth pack
000-12249-001 AIS V5035 Class A Transceiver
000-13609-001 NAIS-500 WITH GPS-500
000-13963-001 NAIS-500 + NSPL-500 + GPS-500 + N2K
000-13609-001 NAIS-500,NSPL-500,GPS (SPLIT CABLE)
000-14537-001 HALO20,SIMRAD,RADAR
000-14536-001 HALO20+,SIMRAD,RADAR
000-14535-001 HALO24,SIMRAD,24",RADAR
000-12607-001 PRECISION-9 COMPASS
000-13260-001 S5100 SONAR MODULE
000-12302-001 SonicHub 2
000-11674-001 ForwardScan™ XDCR kit
000-14531-001 RS90s Black Box VHF AIS RX SYSTEM
000-14491-001 RS20s
000-14473-001 VHF MARINE RADIO, DSC, AIS-RXTX, RS40-B
000-11043-001 GPS ANTENNA SIMRAD GS-25 MODULE PACK
View list of qualifying C-MAP Local Charts




M-EM-Y120-MS Black Sea & Sea of Azov
M-EM-Y128-MS Aegean Sea & Sea of Marmara
M-EM-Y141-MS West Mediterranean
M-EM-Y143-MS Central Mediterranean
M-EM-Y153-MS Adriatic & Ionian Seas
M-EN-Y068-MS Central European Lakes
M-EN-Y080-MS Germany Inland
M-EN-Y270-MS Malmoe – Valdermarsvik
M-EN-Y309-MS Gulf of Finland & Aaland Archipelago
M-EN-Y325-MS Finland Lakes
M-EN-Y330-MS Nieuwpoort to Emden
M-EN-Y331-MS Karlskrona to Emden
M-EN-Y334-MS Scheveningen to Sylt
M-EN-Y336-MS Torekov - Larvik
M-EN-Y338-MS Vaestervik - Soederhamn
M-EN-Y340-MS Gulf of Bothnia
M-EN-Y584-MS Fiskebaeckskil - Lyngdal
M-EN-Y590-MS Scandinavia Inland Waters
M-EN-Y592-MS Farsund to Maaloey
M-EN-Y593-MS Bergen to Brandsfjorden
M-EN-Y594-MS Kristiansund – Finnsnes
M-EN-Y596-MS Bodoe - Kirkenes
M-EN-Y614-MS Latvia & Lithuania
M-EN-Y802-MS Polish Inland Waters
M-EN-Y803-MS Polish Coasts
M-EW-Y135-MS Portugal & Galicia
M-EW-Y235-MS French Inland
M-EW-Y311-MS Madeira, Azores and Canary Islands
M-EW-Y319-MS English Channel to River Humber
M-EW-Y321-MS Irish Sea & Bristol Channel
M-EW-Y333-MS Ireland West & South West Coasts
M-EW-Y324-MS North Channel to Firth of Forth
M-EW-Y326-MS Montrose to Ramsgate
M-EW-Y334-MS UK & Inland Waters
M-AF-Y209-MS South-East Africa
M-NA-Y065-MS The Caribbean & Central America
M-AF-Y219-MS Mauritius & Reunion Islands
M-EW-Y315-MS Bay of Biscay
View list of qualifying C-MAP Wide Charts




M-EN-Y299-MS Baltic Sea & Denmark
M-EN-Y300-MS North Sea & Denmark
M-EW-Y226-MS UK & Ireland
M-EM-Y076-MS South-West European Coasts
M-EW-Y227-MS North-West Europe Coasts
M-EW-Y228-MS West Europe Coasts
View list of qualifying C-MAP Continental Charts




M-EN-Y050-MS Continental North Europe
M-EN-Y055-MS Continental Baltic Sea
M-EW-Y060-MS Central & West Europe Continental
M-EM-Y045-MS Southern Europe Continental
View list of qualifying C-MAP Reveal Charts




M-EW-Y619-MS English Channel to River Humber
M-EW-Y624-MS N Channel to Firth of Forth
How to qualify for and claim your cashback offer
Step 1

Purchase a selected chartplotter/fishfinder along with a qualifying accessory or chart between 01/09/2020 and 31/10/2020.
Step 2

Click the 'CLAIM NOW' button below and provide proof of purchase when prompted. Claims cannot be made until 28 days after purchase
Step 3

When you have successfully completed your claim you will receive a confirmation email.
Step 4

You will receive the cashback into the bank account you provided the details for within 4 weeks of your claim.