Simrad® to showcase the latest marine electronics for powerboats at Cannes Yachting Festival
Discover all the latest innovations at stand PAN327 and on board some of the newest and most iconic boats at the show.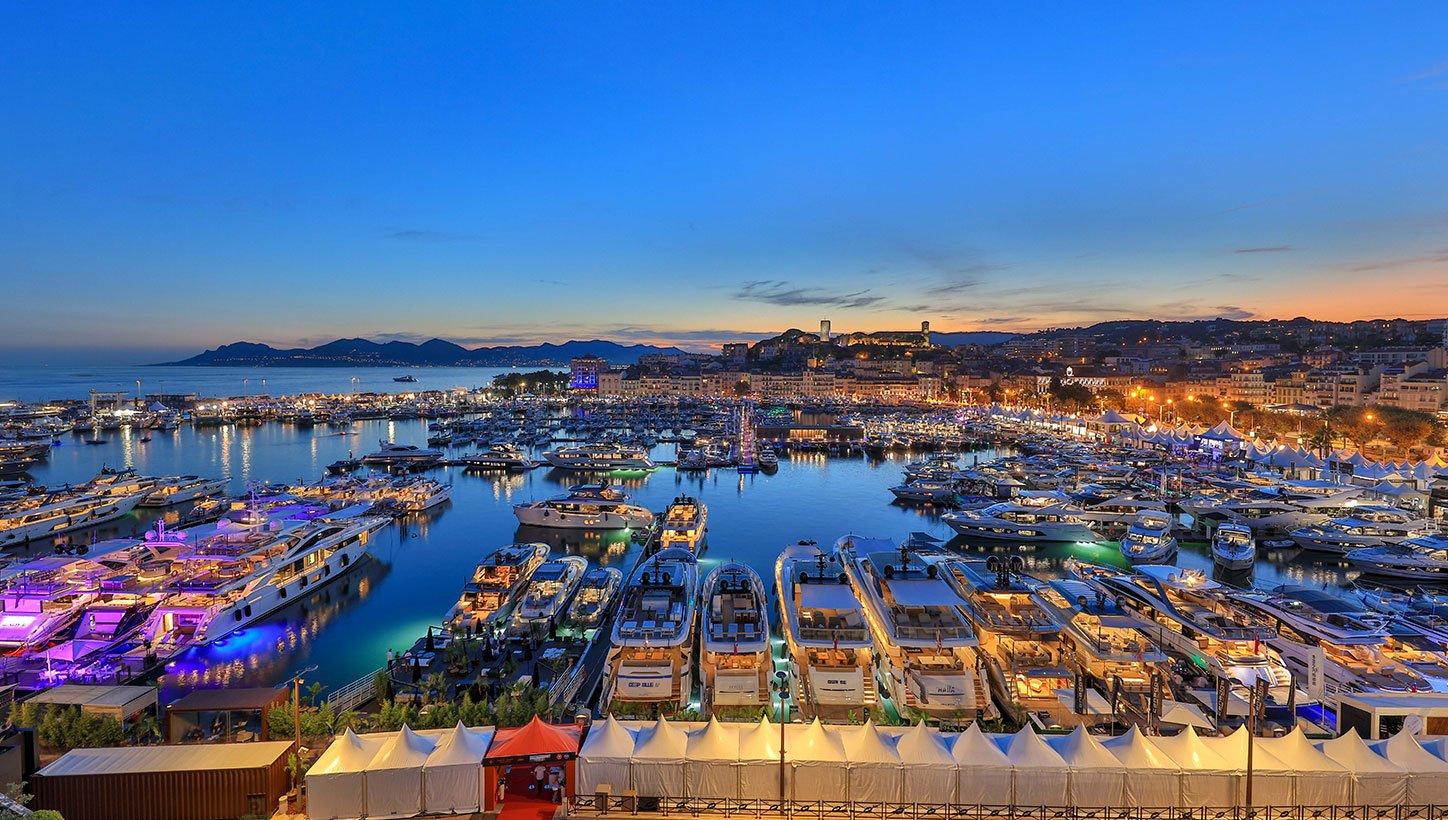 Southampton, UK – Simrad®, a leader in the design and manufacture of world-class marine navigation, autopilot, radar and communications today announced their presence at Cannes Yachting Festival 2021. The latest and most innovative products for powerboat enthusiasts from across the Simrad® range will be on display on stand PAN327, as well as on board many of the iconic boats on the water in Vieux Port.
Simrad® Command
An advanced configurable graphical user interface that promises to become the norm for helms of the future. Each Simrad® Command solution combines a sleek design with a configurable interface that simplifies monitoring and control of all systems onboard - all with a look and feel that is as unique as the vessel itself.
The Simrad® Command integration and monitoring system is fully customizable, from the colour and design of the interface to the number of utilities connected to the system and is based on the idea that every electrical system on a boat (lights, anchor, engines, bilge pump, batteries, fridge etc.) can be directly monitored and/or managed through a Simrad® multifunction display, depending on the needs of captains/owners. The innovations in this helm solution revolve around freedom of configuration, whereby the captain or owner can decide the level of complexity and quantity of data to be displayed.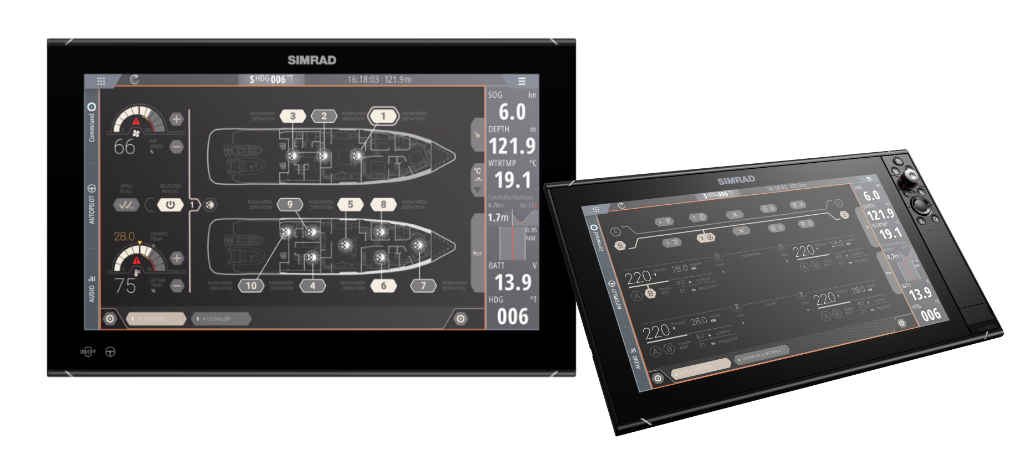 There will be a number of boats on display at Cannes Yachting Festival featuring the Simrad® Command system, from luxury RIBs such as the Pirelli 42, equipped with the latest NSSevo3S™ display, up to larger yachts such as the new Motopanfilo 37M, the latest model from the famous shipyard Benetti, which is equipped with five NSOevo3S™ displays. Simrad® Command will also be onboard the newest superyachts such as the flagship Amer 120 from Amer Yachts.
Working in partnership with the Amer Yachts, on this vessel Simrad® has pushed integration to the next level, with technology supporting new sustainability focused functions. The capability to adapt to boat builders needs and to owners expectations is making Simrad® Command the ideal solution for any sized vessel.
You can read more about partners who have opted for Simrad® Command here.