Simrad supports the "Antarctic Rowing Solo" expedition by

Antonio de la Rosa
The Spanish extreme adventurer Antonio de la Rosa, is set to embark on his greatest challenge so far, conquering Antarctica alone.
After cancelling his original expedition in 2021 due to force majeure, Antonio de la Rosa will attempt to be the first person to navigate alone and row across the Antarctic Ocean, and then emulate the risky journey of the polar explorer Ernest Shackelton.
An integral athlete, De la Rosa began doing canoeing at the age of 13, combined with swimming and rugby. At 23 he became a Spanish Champion of quadrathlon, and a few years later he became an international reference in adventure raids, achieving numerous victories as captain of the Red Bull team. The experience accumulated during this time has led on to the epic challenges he is now set to face at the age of 40.
On board the OceanDefender, Simrad's new ambassador will paddle across the Drake Straight from southern Patagonia to Antarctica (1,000 km) and then transform his boat of just 7 meters in length, into a small sailboat and continue sailing, an approximate distance of 2,000 km to the island of South Georgia. Finally, he will have to overcome a complicated section of trekking and glaciers to the Husvik whaling station, where he will end his expedition.
A total of 3,000 km in the most treacherous place on the planet, with hurricane winds, waves of 12 meters and extreme temperatures. In these conditions, Simrad becomes a great ally: "Without a doubt, what makes me most excited about this expedition is the personal challenge, and the technological challenge it entails. I'm going to have to overcome very complicated conditions. I've had to design the boat specifically for this expedition, and I've had high-quality, high-performance electronics because it's going to be of paramount importance."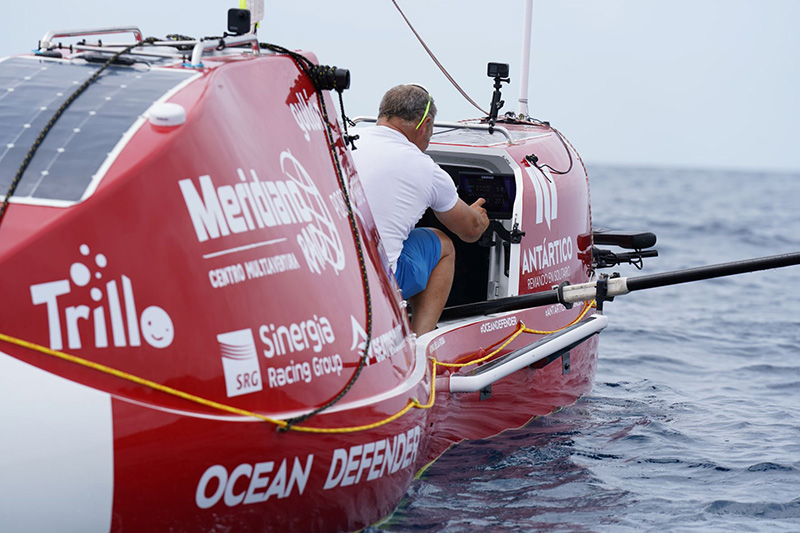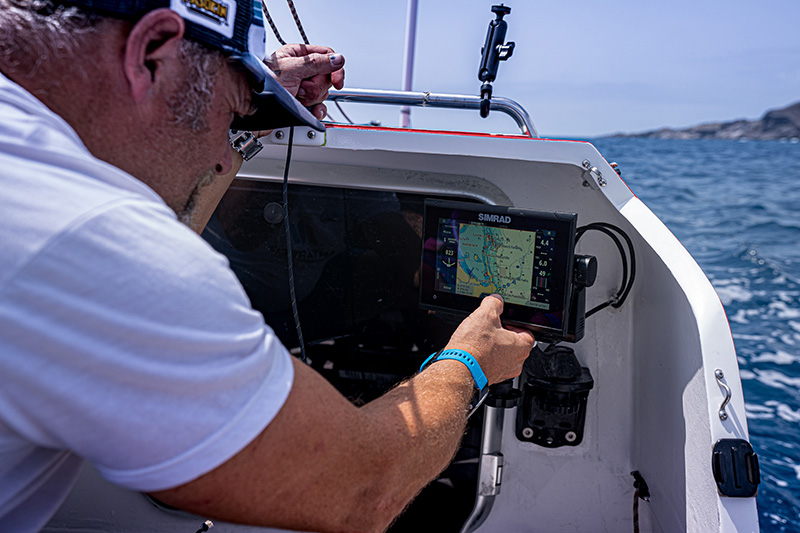 The Ocean Defender vessel is equipped with a complete navigation system that includes two Simrad GO series chartplotters, the TP32 autopilot and an RS20S VHF radio. "I needed a very low consumption and very good performance autopilot to fully rely on. Thanks to this device I will be able to follow my course safely in difficult situations or with poor visibility, and I will be able to focus my attention on other aspects of navigation, safety and my rest."
Follow Antonio de la Rosa's expedition on his social networks, you can also find full information on his website.