Save up to $175 on the WM-4 Marine Satellite Weather/Audio Receiver
For a limited time, save up to $175 by taking advantage of a double-rebate opportunity when you purchase a SiriusXM® WM-4 Satellite Receiver between January 1 and March 31, 2021.
$100 Rebate
How to claim:
Purchase a new WM-4 marine receiver between December 1, 2020 and December 31, 2021.

Activate any compatible SiriusXM Marine Weather or Fish Mapping subscription package on your WM-4 by January 31, 2022.

Maintain at least 60 days of continuous paid subscription service.

Complete the online form with the date of purchase, retailer, receipt number and ESN/Radio ID# of WM-4 marine receiver.

Submit completed form online by January 31, 2022 at 11:59 for each rebate submission, up to a maximum of 3.
For more details and to submit your $100 rebate claim visit siriusxm.com/MarineRebate
$75 Bonus Rebate
How to claim:
Purchase a qualifying model between January 01, 2021 and March 31, 2021 in the USA, Canada and Puerto Rico.

Begin your rebate claim online at Navico.4myrebate.com.

Enter applicable offer code

U.S. residents: NAV-10000

Canada residents: NAV-10001

Follow the guided offer portal and complete your rebate claim by April 25, 2021.
For more details and to submit your $75 rebate claim visit Navico.4myrebate.com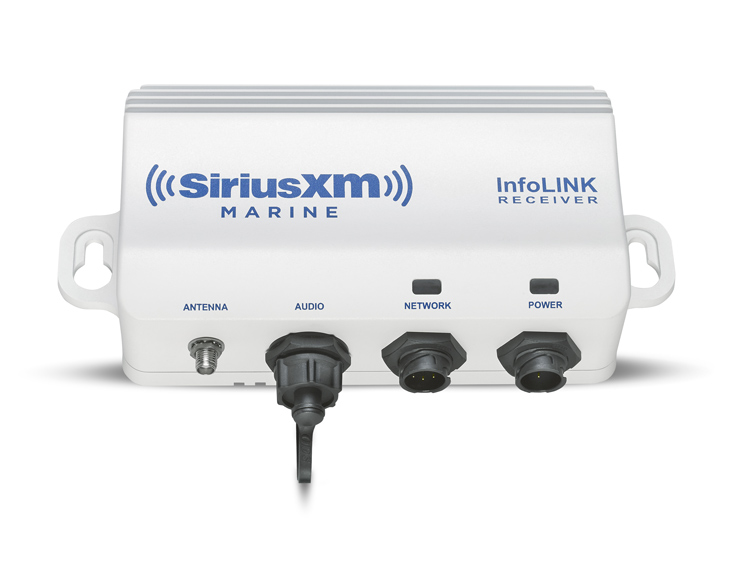 Boaters in the USA and Canada can subscribe to SiriusXM Marine Satellite Weather service to access up-to-date, detailed weather forecasts, weather radar, lightning, storm warnings, sea surface temperature and much more, all delivered directly to your WM-4 Satellite Weather receiver for compatible Simrad displays. Graphical information is overlaid on your charts so you can see weather and fishing info relative to the location of your boat. The WM-4 Satellite Weather Receiver does all of this, plus, you can access over 140 channels of SiriusXM Radio at a discount when you when you add it to your subscription. Available online and at marine electronics retailers near you.
WM-4 Compatible Displays:
How to recieve your $100 rebate:
Purchase a new WM-4 marine receiver between November 1, 2019 and December 31, 2020, activate it with any SiriusXM Marine Weather Package by December 31, 2020, maintain 60 days of continuous paid service, and receive a $100 SiriusXM Rewards Visa® Prepaid Card.
Purchase and install the WM-4 Satellite Weather Receiver
Choose your subscription at siriusxm.com/Navico
Visit siriusxm.com/MarineActivate or call 1-855-796-9847 to activate
See Rebate Offer Details at siriusxm.com/MarineRebate
DETAILS: The subscription plan you choose will automatically renew and you will be charged according to your chosen payment method at then-current rates. Please see our Customer Agreement at www.siriusxm.com for complete terms and how to cancel, which includes calling us at 1-800-985-9200. Note: Not all devices are capable of receiving all services offered by SiriusXM. Current information and features may not be available in all locations, or on all receivers. Data displays vary by device; images are representative only. SiriusXM Services may include weather and other content and emergency alert information. Such information and data is not for safety for life, but is merely supplemental and advisory in nature, and therefore cannot be relied upon as safety critical in connection with any aircraft, sea craft, automobile, or any other usage. SiriusXM is not responsible for any errors or inaccuracies in the data services or their use.