Offshore Fishing -

The Ultimate TEAM Sport
Offshore fishing is a consummate team activity. While other types of fishing are expressed with "I caught," fishing for tuna, marlin and sailfish is always described with a "we."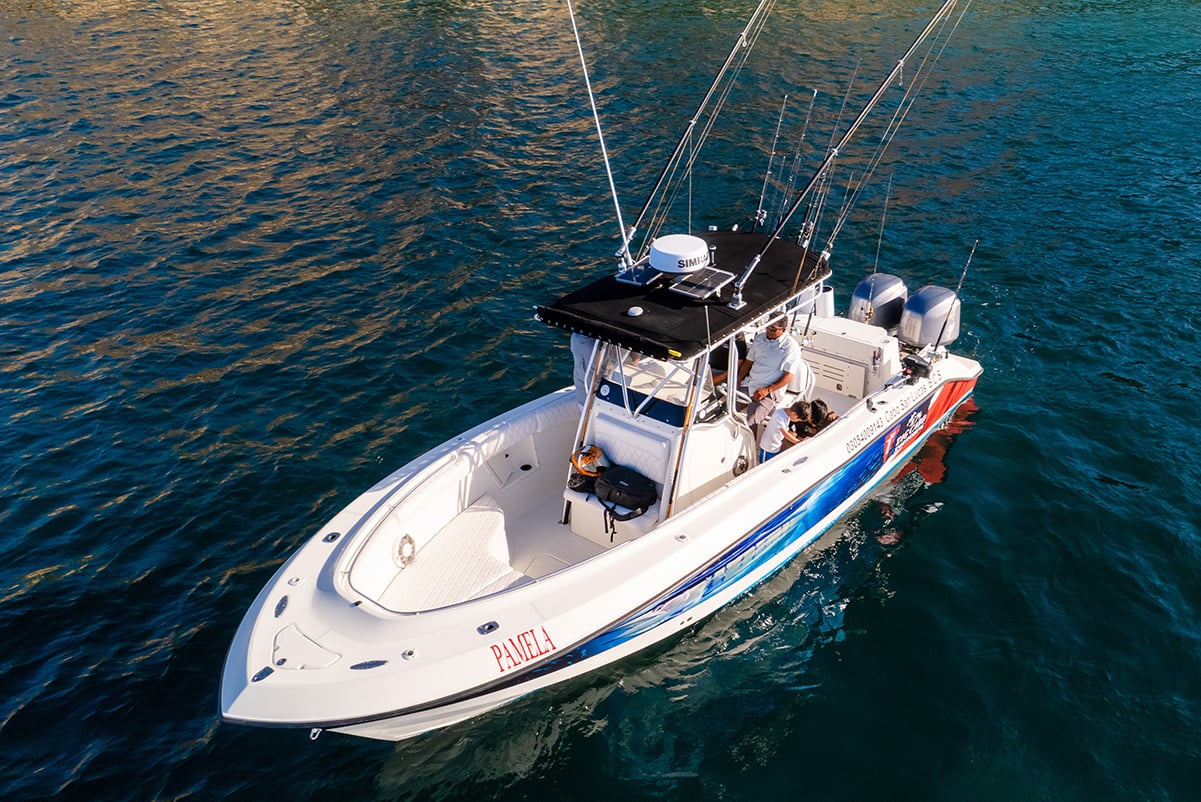 The angler on the rod is only one part of the equation. The person reeling must work with the captain—who drives the boat, keeping it in position while working toward the fish. Then, when the fish gets close, the crewman goes to work—pulling in the line hand over hand—getting the fish into position for harvest or release.
Successfully catching a large fish in the ocean requires each of these roles. Much like a chain, a weak link at any point can prevent successful execution. The anglers need a good captain, a captain needs a good angler, and the process also requires a good crew.
While only one person reels in a fish at a time, the other anglers are always part of the action. In the first part of the fight, they must be alert for a second or third bite. If a double or triple header comes along, they too will be on a rod.
With multiple hookups – one fish going this way, others going that – each angler must pay attention to the actions of the other. The captain must be aware of what each angler is doing and the location of each fish.
The offshore two-step is a wonderful dance… Sometimes it is choreographed and simple; sometimes, it is chaotic. No matter how it plays out, this interchange between those on the boat, the fish and the ocean has the charm of the waltz or tango. However, it can be mayhem when one fish turns into two, three or even four hookups.
With TAG CABO Sportfishing, you can see this teamwork in action as they pull in a terrific Wahoo working together off the coast of Cabo San Lucas, Mexico, onboard their 29-foot center console named "La Pamela". Using their dual Simrad® NSSevo3s™ 12" and Simrad® Halo® 20+ radar, the crew identified birds in the area, saw a lot of action under the waters using their sonar and kept at it until they snagged a beauty. The day was topped off by a majestic whale sighting, a beautiful scene that only nature can provide.
Fishing success and safety on the water are integral components of offshore fishing's camaraderie. But, ultimately, it's about the time spent together on the water, working as a team. For the past 75 years, Simrad® has been making marine electronics designed to improve navigation, catch fish, and contribute to the lasting friendships that offshore fishing is known to create.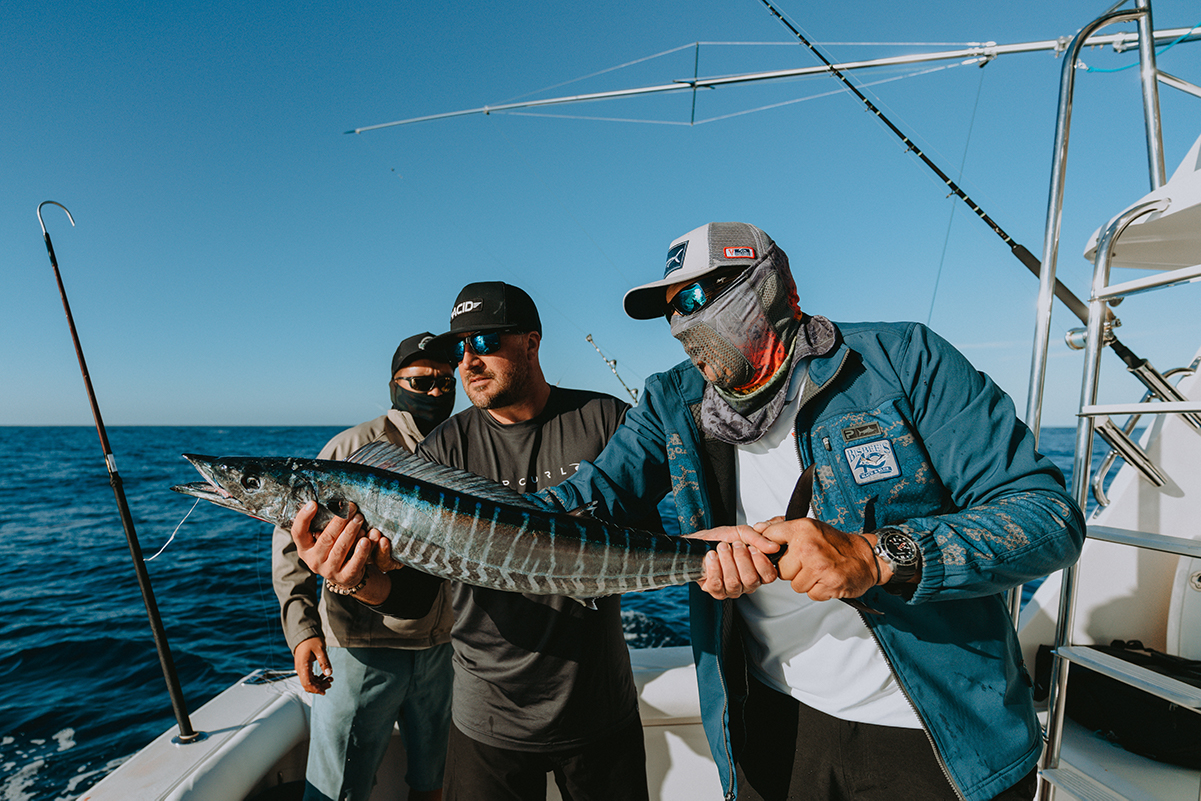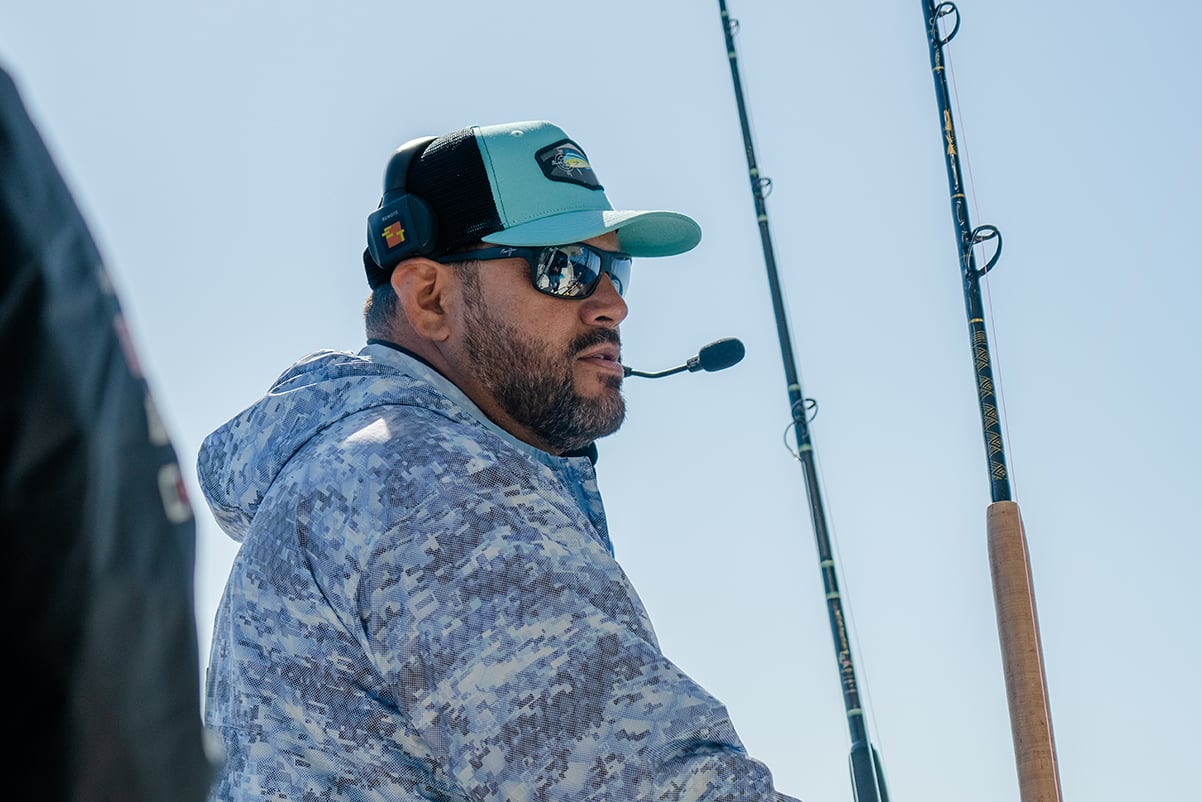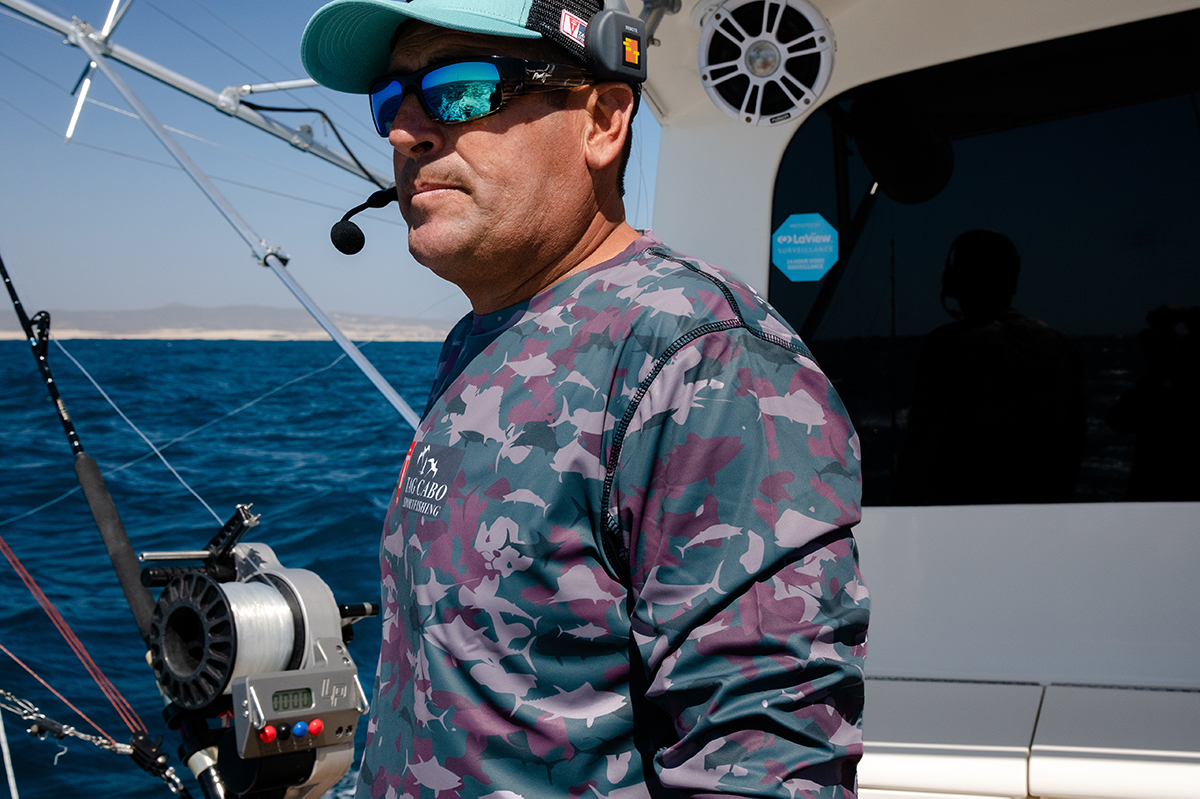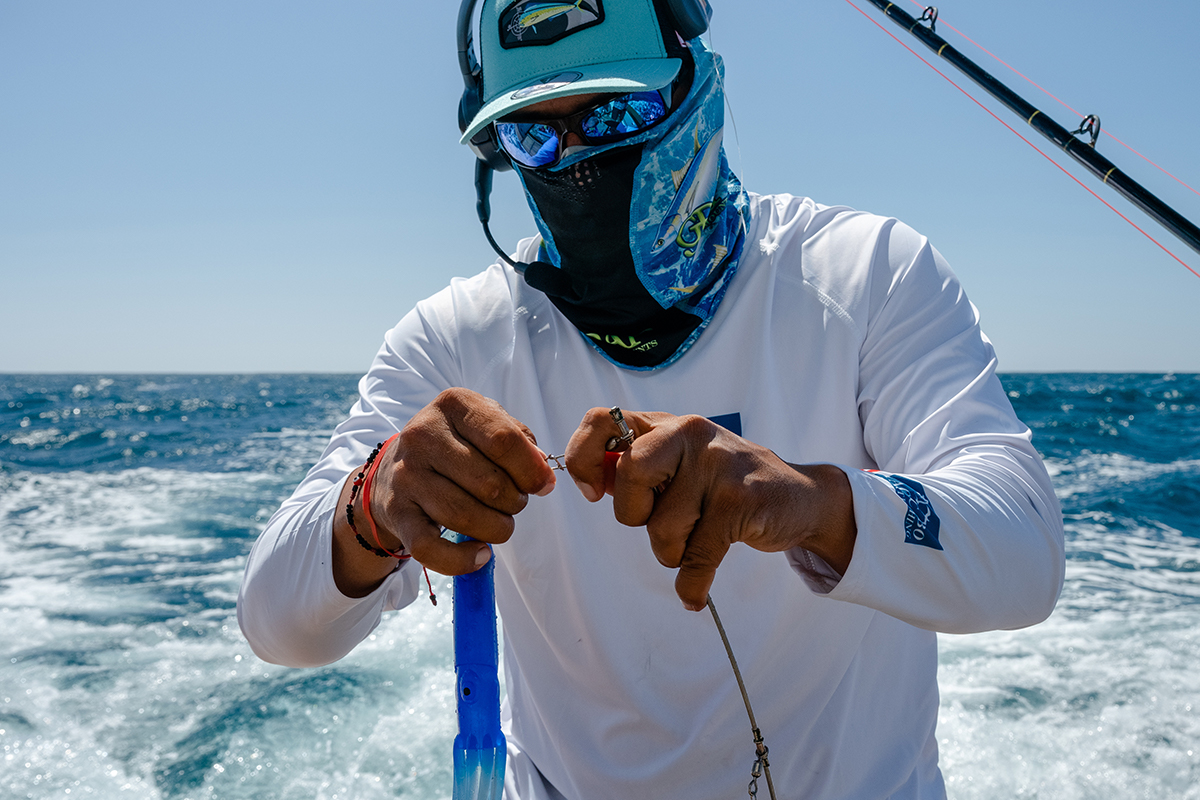 TAG CABO Sportfishing – Boat Specs