Preparing for night passages
Marine electronics have made night passages so much easier than ever before, but how should you prepare for cruising after the sun sets? Here are 10 top tips.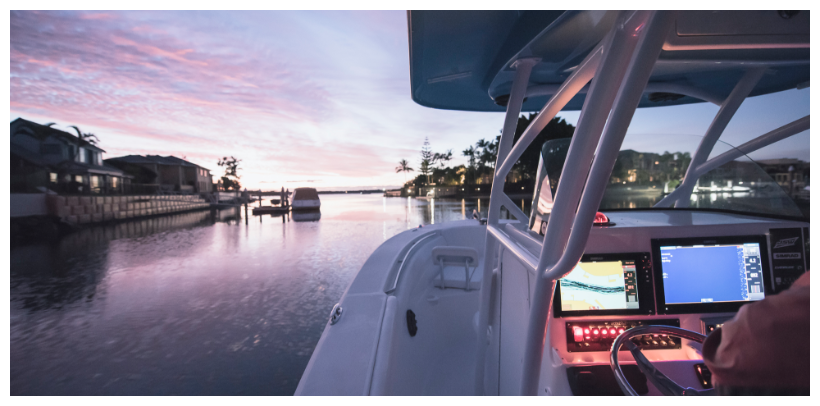 1. Make the right choice
You might have covered night cruising on your boat training, but the first time you set out in the dark as skipper it's better this is a planned occasion, rather than being due to unforeseen delay or emergency. So make a plan for a passage that will specifically hone your skills.
2. Plan your passage
Ensure you have your course laid, waypoints entered and any necessary references, such as tides, weather and radio channels, written down in your passage plan. If you use your mobile phone at the helm you might choose to duplicate your notes on there for easy reference.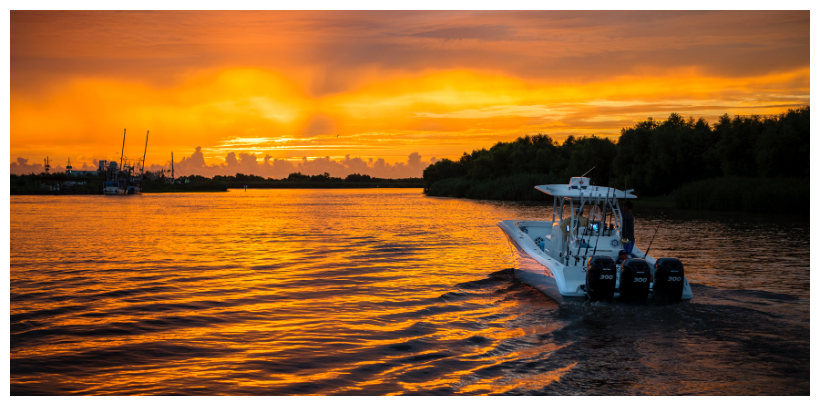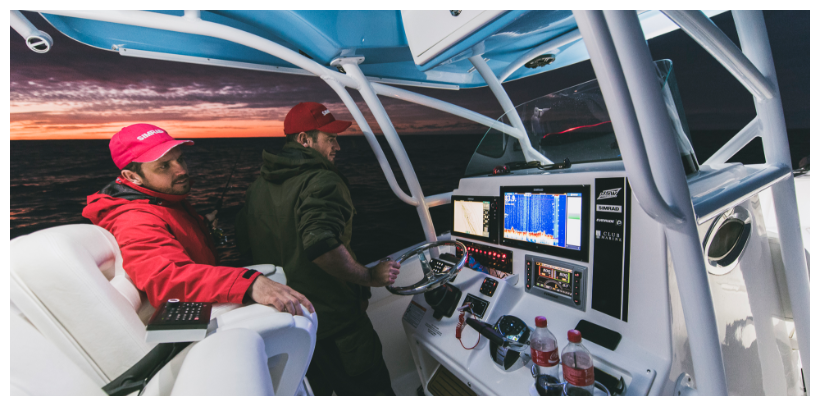 3. Avoid unnecessary risks
Think about how you can make your plan less stressful. For example, never let your route get too close to unlit buoys and rocks. Choose deeper water if possible to reduce the likelihood of encountering fishing gear. Cross busy shipping routes at 90-degrees even if unregulated, to minimise the time you will be placed in potential conflict. On faster boats, consider running at a slower speed than usual. Even at even 20 knots, you cover 10.3 metres (33ft) every second, so you will significantly improve your chances to respond to issues the slower you go, even if it takes longer. For very early morning departures, you can run a hybrid plan leaving at a slow speed and anticipating the opportunity to run faster from around an hour before sunrise.
4. Use moonlight
To greatly aid your night passage, pick a night with at least a half moon and clear sky. Depending on your latitude it can also be worth opting for the weeks around the longest day when the number of very dark hours is minimised. You'll be surprised how much residual light remains for much of the night in high summer if you have never got afloat away from land before.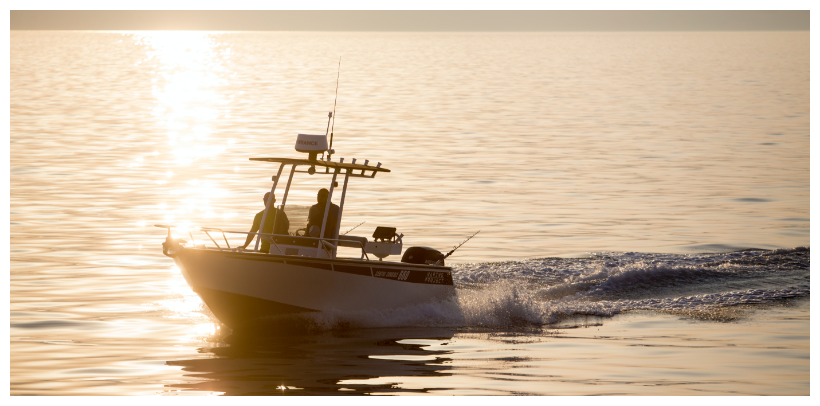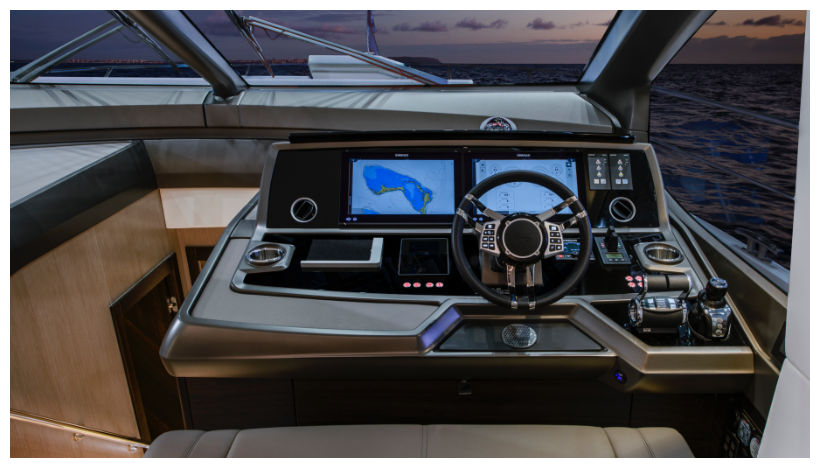 5. Preserve your night vision
Make sure your night vision is preserved by checking sources of glare in the days before departure. Understand the dimming function of marine electronics so you can easily set them to a low glow when it gets dark. Check to see if you are getting any distracting reflections off the windscreen. Navigation lights on leisure boats often reflect back off white superstructure and deck rails, so check if this is an issue a few days before your planned departure. Don't be tempted to try to reduce power of navigation lights or block their horizontal output in any way as they have to comply with the Collision Regulations that govern all boats at sea. However you might be able to shield stray glare or temporarily tape the inside of rails with black tape. Fenders in foredeck baskets can be another distraction, so secure them aft somewhere safe at night if possible.
6. Check essential systems
Always check navigation lights and all systems are working correctly well before departure. You wouldn't believe the number of night passages that have had to be cancelled simply through the lack of a replacement bulb if one is defective. So, unless your boat has approved LED nav lights, then ensure you carry the right spares, noting that the bulb type might be different for port and starboard lights compared to steaming, anchor and stern lights.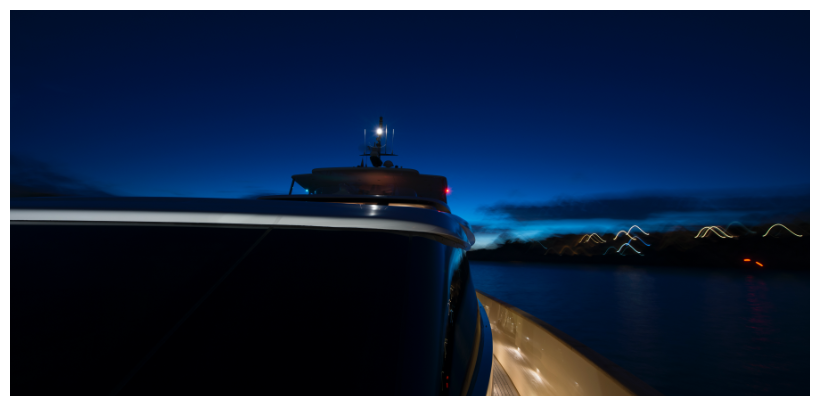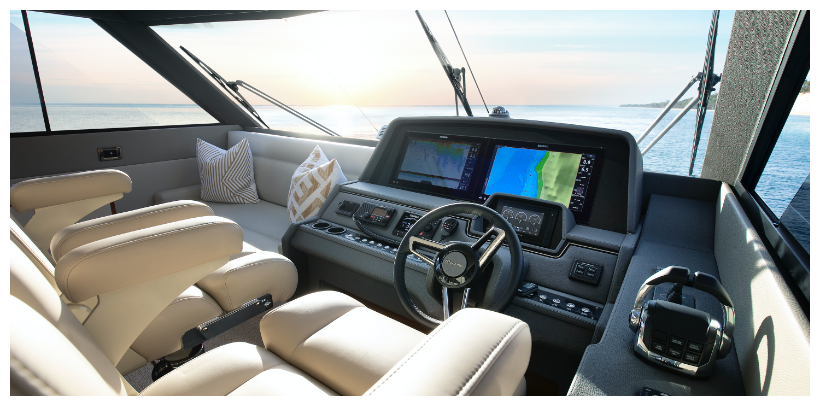 7. Keep essential items close by
Prep useful items for your passage so that you can reach them easily. A small waterproof torch is an excellent idea, as are some ready snacks and drinks to save you having to delve around your galley in the dark. It's likely to get cooler when you get away from the shoreline so pop extra layers of clothing in a place you can grab them. Also ensure all your safety kit is readily to hand.
8. Importance of lifejackets
Everyone has an opinion on exactly when lifejackets should be worn. Whatever your usual daytime decision, it is sensible to enforce the use of lifejackets when on deck at night. Ensure all your lifejackets have dedicated signal lights that are in-date. Remind your crew to be extra careful when on deck.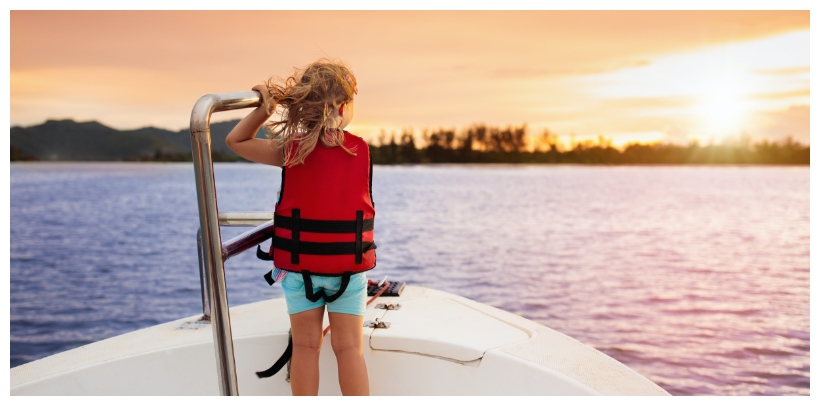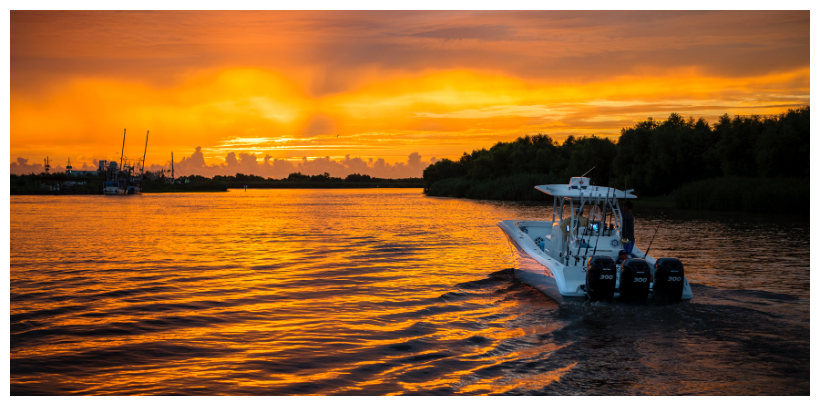 9. Know your navigation lights
Refresh your knowledge of the navigation and signal lights you will see vessels displaying at night. Be prepared for some distraction from the deck lights on trawlers and passenger vessels – it can be very hard to spot navigation lights against the glare of other light sources. Your perspective of distance at night can be quite confusing; expect that some lights will visually seem further away or closer than the radar or chart plotter is suggesting.
10. Cross reference your position
With satellite navigation, radar and detailed electronic chart plotters it's tempting to ignore the light characteristics of buoys, but again ensure you understand navigation mark light characteristics displayed on the chart and make a point of cross-referencing your indicated position with what you can see by eye. Be aware that lights ashore can unexpectedly add to the difficulty of seeing navigation marks and even large objects like harbour walls. As strange as it sounds, a good pair of 7x50 binoculars will assist night watch keeping.