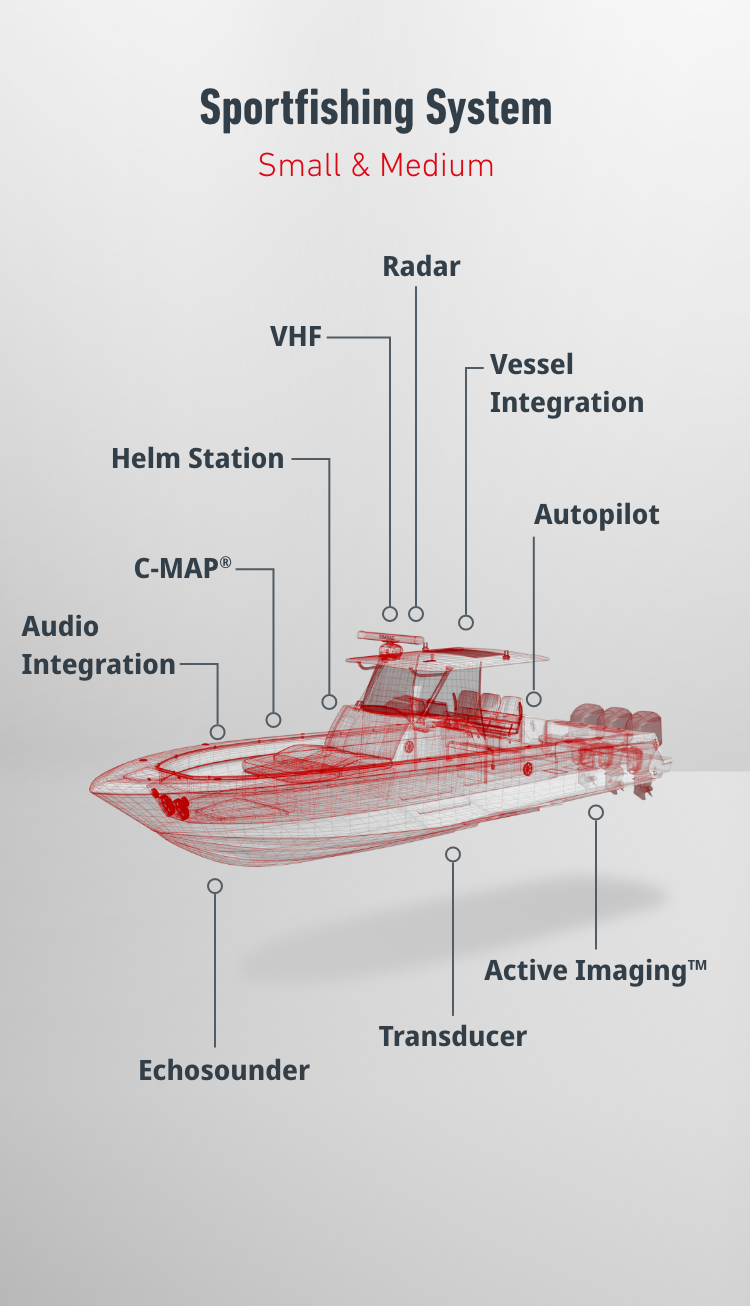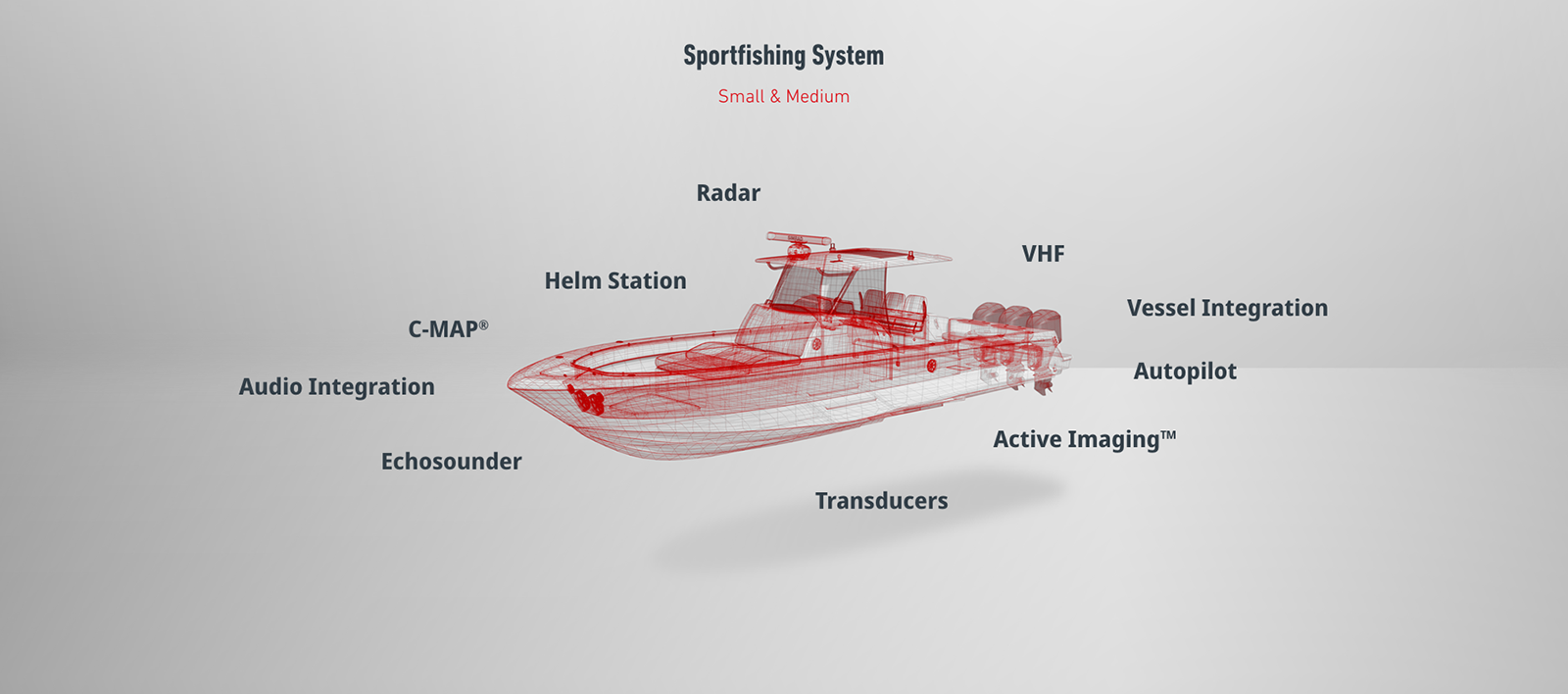 Echosounder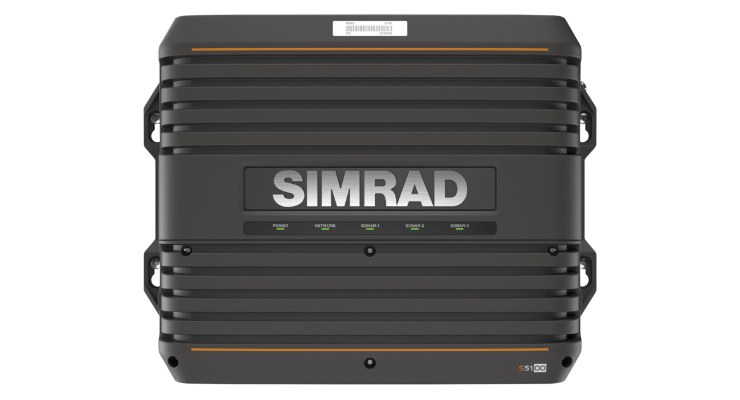 A high-performance CHIRP sonar module delivering simultaneous coverage at multiple depth ranges
Audio Integration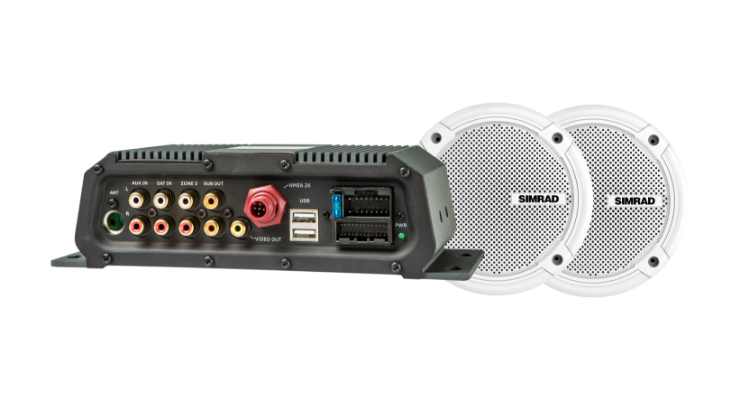 Stream music, playback video or connect to 3rd party partners using industry-standard connectivity
C-MAP®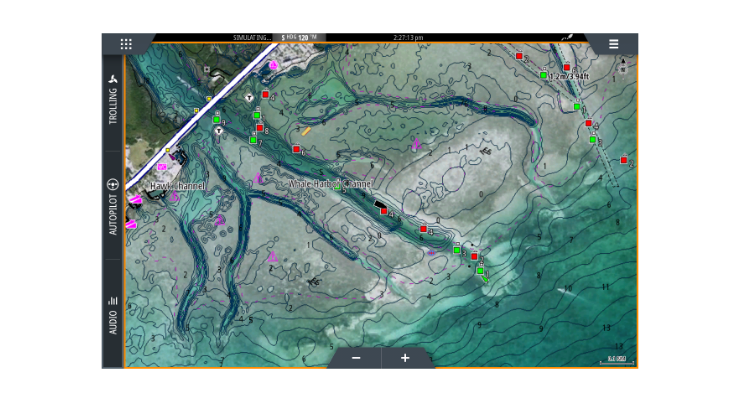 Detailed coverage in multiple formats to help you fish wherever you are in the world
Helm Station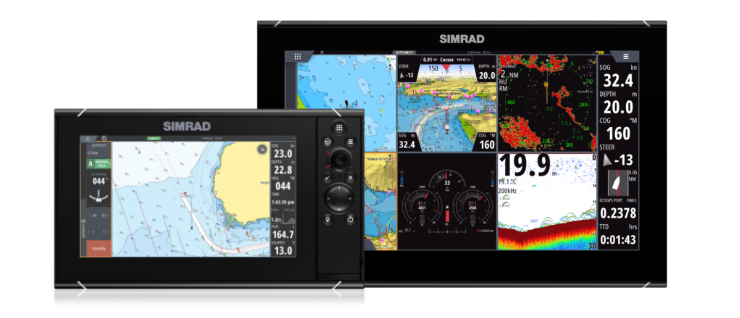 Best-ever processing power, fast networking and connectivity unlocks a range of user capabilities
Radar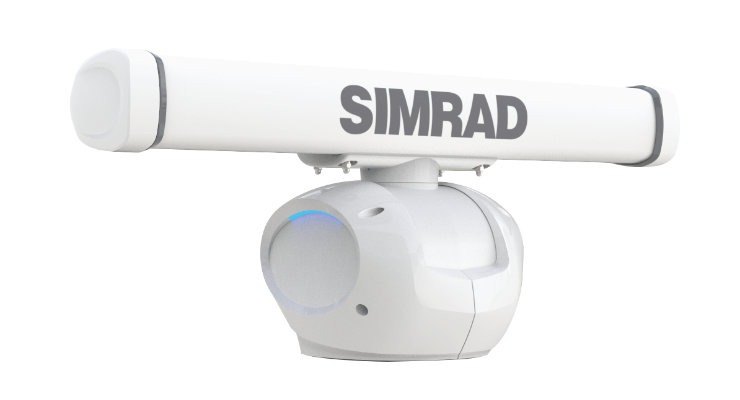 Navigate safely, keep an eye on the weather, and find flocks of birds that mark the best waters to fish
VHF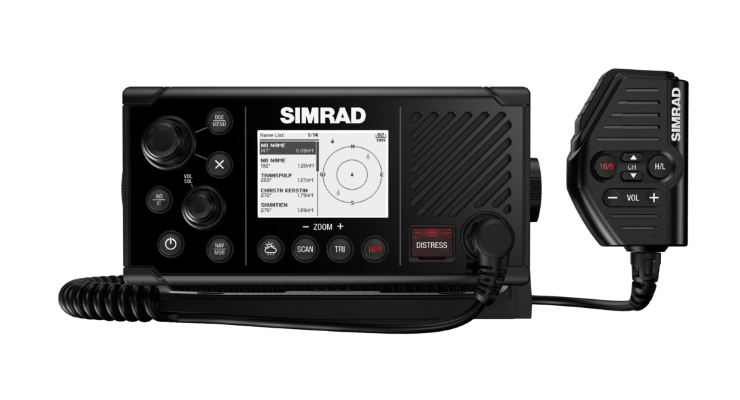 Stay in touch and help avoid collisions with an integrated Class B AIS transceiver
Vessel Integration
Extensive monitoring and control of engine systems and other vital on-board services

Autopilot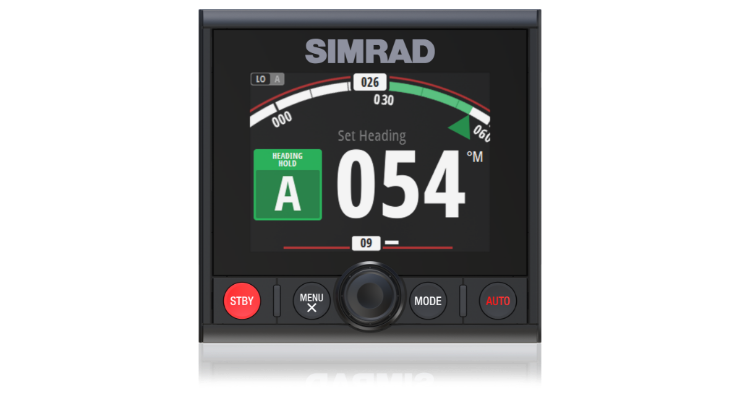 Easily maintain patterns or straight lines when fishing with this feature-packed autopilot controller
Transducers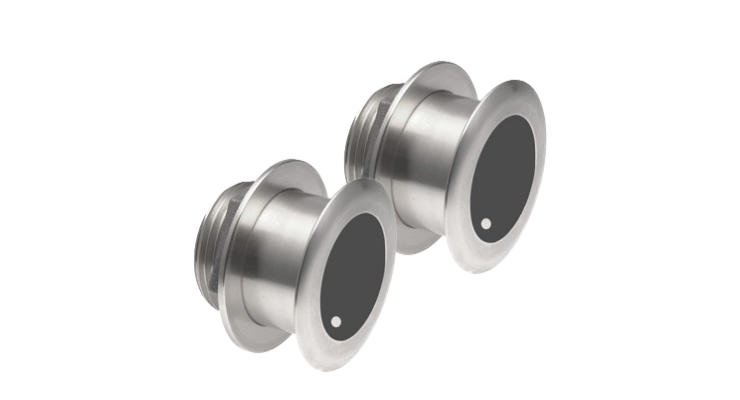 A combination of Hi/Lo frequencies and a Wide-angle for the best detection up to 1,200m / 4,000ft
3-in-1 Transducer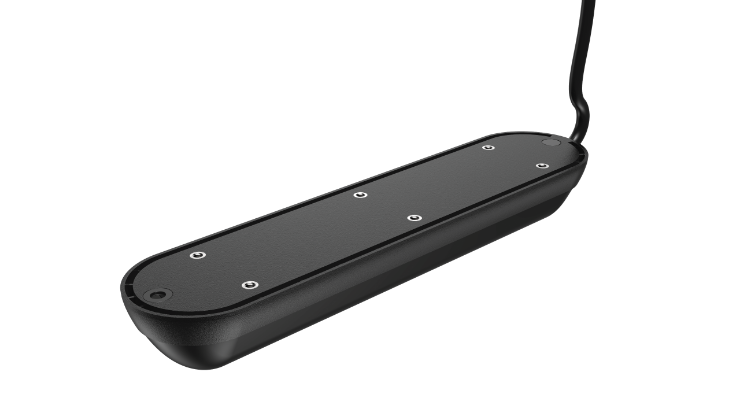 High-resolution, pinpoint detailed views of fish-holding areas beneath your vessel.
Whatever your activity, we have the ideal setup for you
Customisable Simrad® technology lets you create the perfect sportfishing system. Whether you're drifting over deep-sea spots or trawling for big game, there's a variety of technology solutions that will help you see more and target better: our SolarMAX™ IPS high-definition displays and multi-touch technology, delivering the perfect hybrid of touchscreen and conventional all-weather controls; an extensive range of Simrad® modules and accessories to expand your system - advanced charting, sonar and radio technology, legendary HALO® Radar for increased situational awareness or as a powerful bird-finder, and automated control with fully integrated Simrad® autopilots.
With multi-display systems linking all your onboard electronics and real-time data at your fingertips, we have the right technology for you.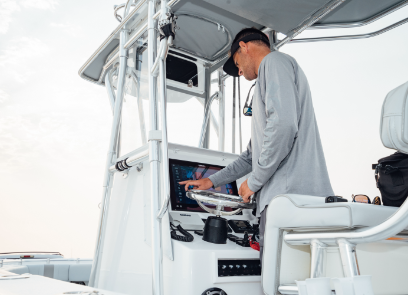 Monitor and Control Every Aspect of Your Vessel
Our flagship NSOevo3S™ and NSSevo3S™ Multifunctional Displays come with our best-ever processing power, fast networking and connectivity to unlock a range of user capabilities. Like 1kW CHIRP-enabled sonar and dual transducer ports for connecting multiple transducers to a single display. SolarMAX™ IPS high-definition displays for clear views under any lighting condition and ultra-wide viewing angles. Split-screen layouts allow you to see more than ever with up to six panels displayed simultaneously. Mirror displays to compatible smartphones and tablets, and use the Simrad® App to access charts, save waypoints and much more on- and off-the-water.
In addition to C-MAP® charts, NSSevo3S and NSOevo3S are compatible with a wide range of other charting providers, including Navionics®, CMOR and Florida Marine Tracks (US).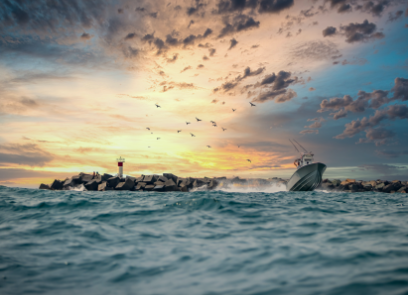 Locate Feeding Flocks of Birds and Monitor Weather from Miles Away
See near and far simultaneously (up to 72nm) without compromising quality at either range. Use smart modes - harbour, offshore, weather and bird modes - for advanced performance. Keep watch on distant storm cells in Weather mode and use dedicated Bird mode as a powerful bird-finder, a must-have tool for sportfishing. Highlight approaching targets with VelocityTrack™ Doppler motion-tracking. Be ready instantly with low-power standby, while smart modes require no manual tuning, just set the mode and go.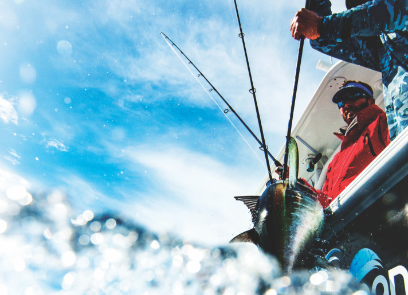 Upgrade Your Fish-Finding Ability
The S5100 is a high-performance CHIRP sonar module features three independent channels, delivering simultaneous coverage at multiple depth ranges - see clear to the bottom with no mid-water noise. Mix and match wide and narrow transducer beam widths to reveal more fish, or adjust CHIRP frequencies to select High/Medium/Low depths. Ideal transducer combinations are the SS175H-W and SS175L CHIRP thru-hull transducers. The 'H-W' is High frequency (130-210 kHz) with a Wide angle and provides bottom detection to 1,000ft. The 'L' version operates below 65 kHz and is used in deeper water, offering amazing depth performance (up to 1,200m / 4,000ft).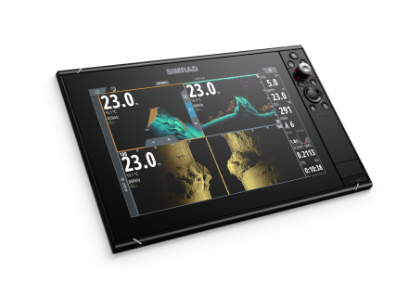 Unique Hi-Res Views Up to 300ft Either Side of Your Boat
All of your sonar - CHIRP, SideScan and DownScan - from a single transducer. Active Imaging™ 3-in-1 sonar delivers superior clarity, target separation and detail to help you find more fish at a range unmatched by any other structure imaging technology. Perfect for pinpointing fish-holding areas like rockpiles, standing timber, weed beds, ditches and drop-offs. Get the best of CHIRP sonar and DownScan on one screen with the exclusive FishReveal™ Smart Target view that helps you easily recognise fish from structure and cover on high-detailed DownScan images."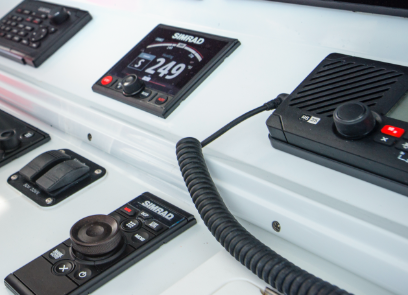 Hear and Be Heard with the Latest Marine Radios
Stay safe and connected with the RS40-B VHF radio. Features an integrated Class B AIS transceiver to aid collision avoidance in busy waterways. Class D DSC functionality, enabling rapid transmission of distress calls, and a built-in GPS receiver. Includes NMEA 0183® and NMEA 2000® connectivity.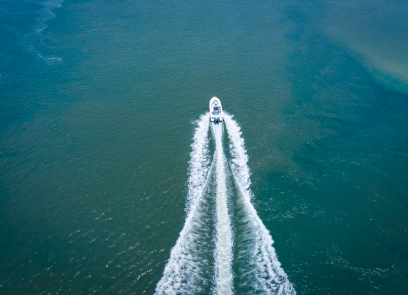 More Control to Keep You in the Game
Regardless of vessel speed or sea conditions, the AP™ 44 autopilot controller will give you precise and confident course keeping; invaluable for tracking depth contours and maintaining straight lines or following S-shape patterns when trolling. Our Autopilots accommodate hydraulic, mechanical and power assisted stern drive systems with a broad range of drive units to match almost any type of steering system. Need more guidance?
Our Autopilot Buyers Guide will help you through the process of selecting the right system for your vessel.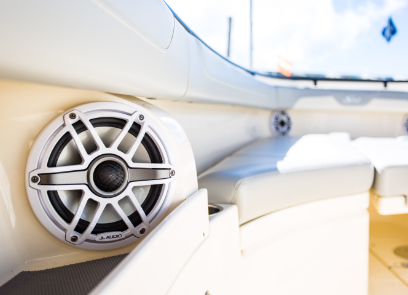 Keep the Tunes Flowing Out on the Water
The SonicHub® 2 system features Bluetooth® connectivity to stream music from smartphones and tablets, built-in AM/FM radio, music and video playback from USB drives, and SiriusXM® satellite radio support*. Or connect to a variety of 3rd party partners using industry-standard connectivity.
*US only, requires WM-4 module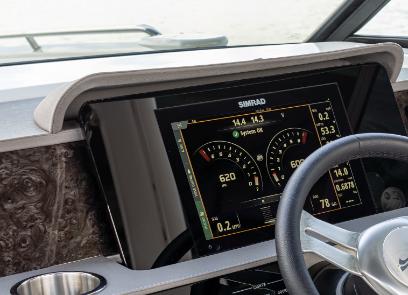 Monitor and Control All Key Boat Processes
Integrate all your on-board electronics with vessel-wide monitoring, digital switching and control capabilities. Control systems such as navigation lights, bilge pumps, engine data (NMEA 2000® compatible for real-time data such as fuel flow, engine temperature, RPM and battery voltage), and other vital on board services.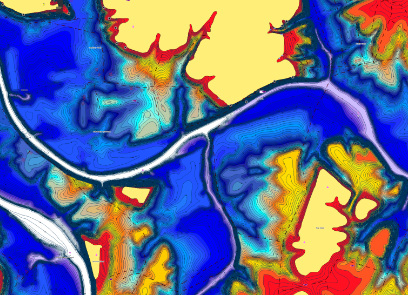 Exclusive C‑MAP® DISCOVER™ and REVEAL™ Charts with Views Like Never Before
Using precision data from multiple sources, C-MAP is our preferred partner for charting. The DISCOVER charts offer a choice of coverages and includes all the core features, while REVEAL charts display the very best of C-MAP with improved reef and ledge structure to identify the best fishing spots. DISCOVER has the very best of C-MAP High-Res Bathymetry, for the clearest views of wrecks and reefs along with full-featured Vector Charts, Tides & Currents and Subscription-Free Easy Routing™. Custom Depth Shading makes it easy to distinguish different water depths. Adding to these core features, REVEAL offers Shaded Relief, including game-changing Ultra-High-Res Seafloor Imagery unique to REVEAL, Aerial Photography, Satellite Overlay and Dynamic Raster Chart presentation for a traditional paper chart look and feel.
NSSevo3S™
Best-ever processing power, fast networking and connectivity to unlock a range of user capabilities.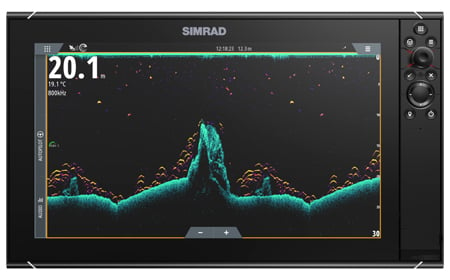 NSOevo3S™
Our flagship system delivering state-of-the-art multi-functionality with superfast networking and connectivity.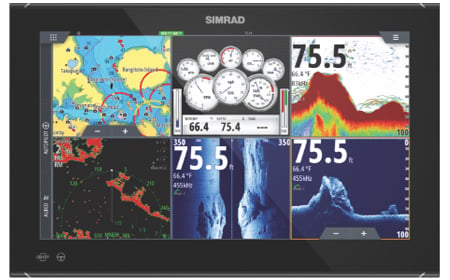 Scott Fury - Fury Custom Boats
Garry Harman - Champion Angler