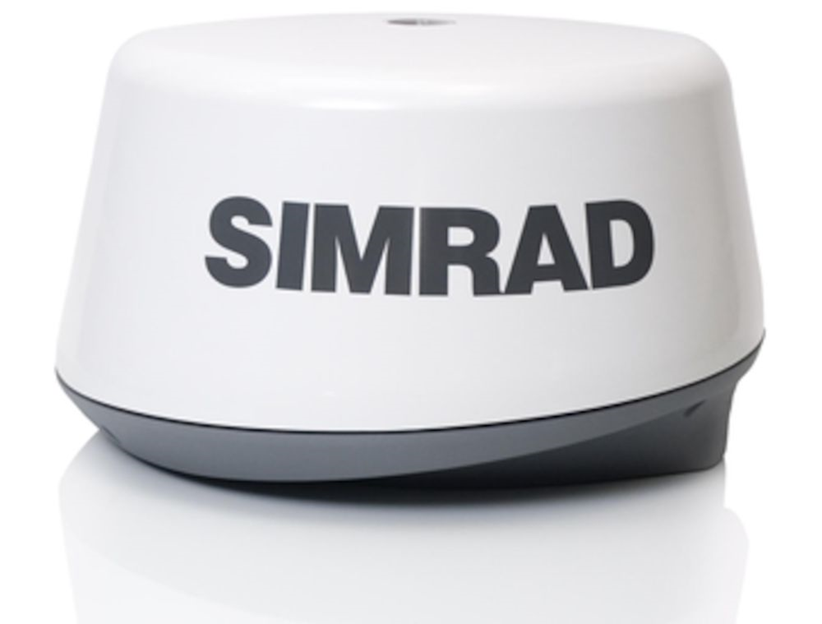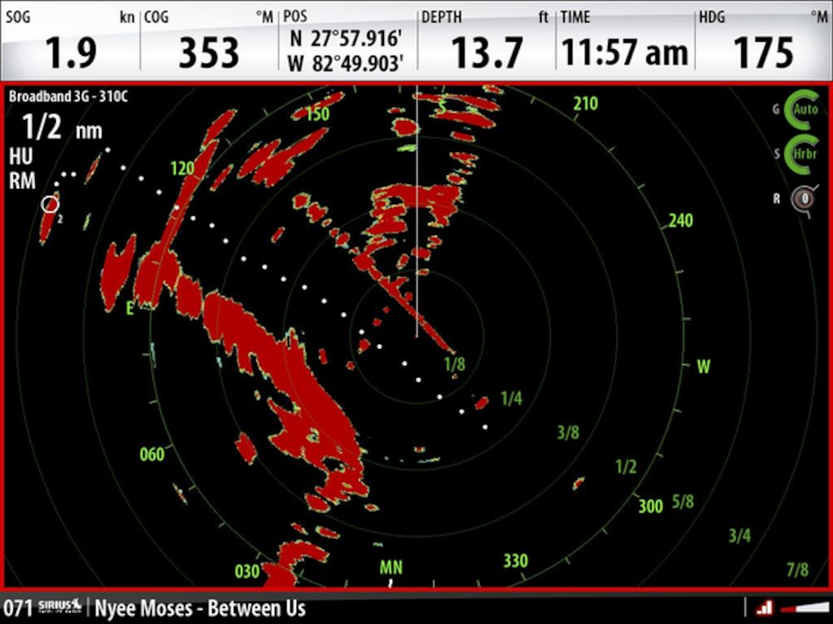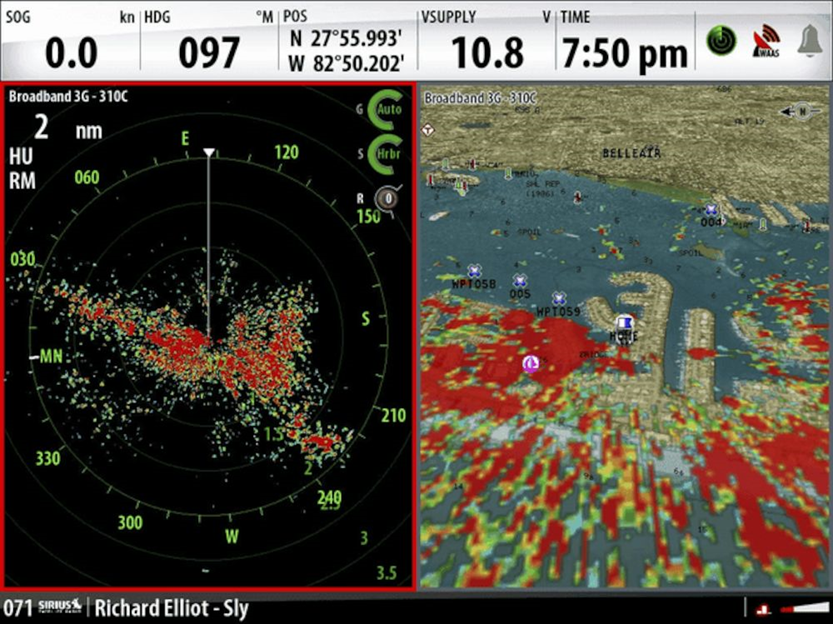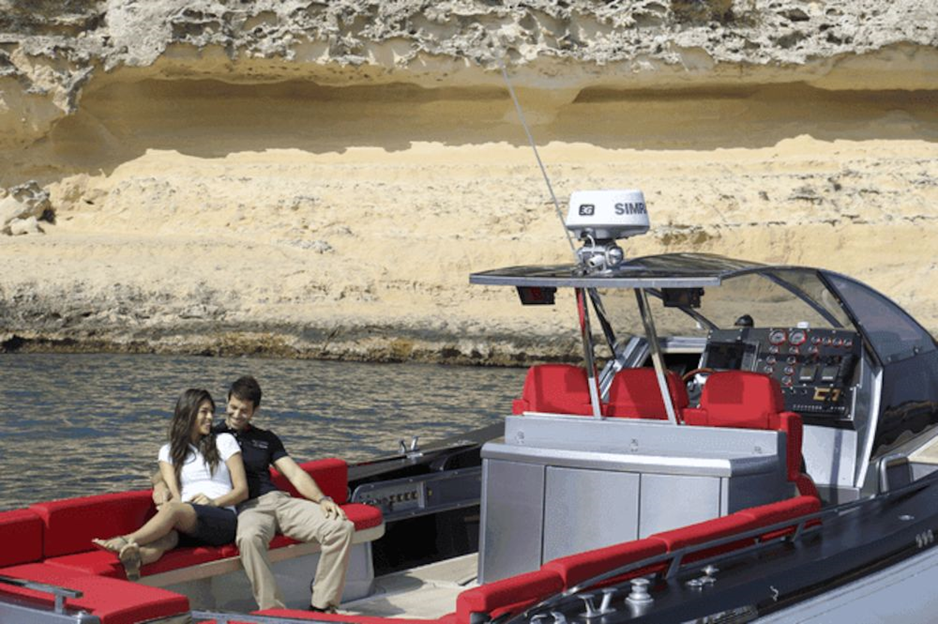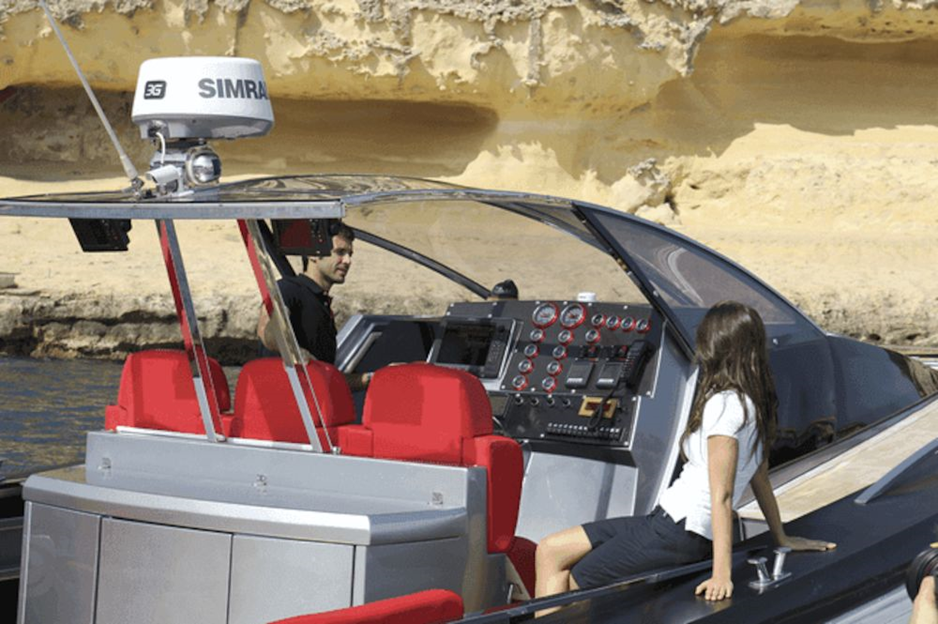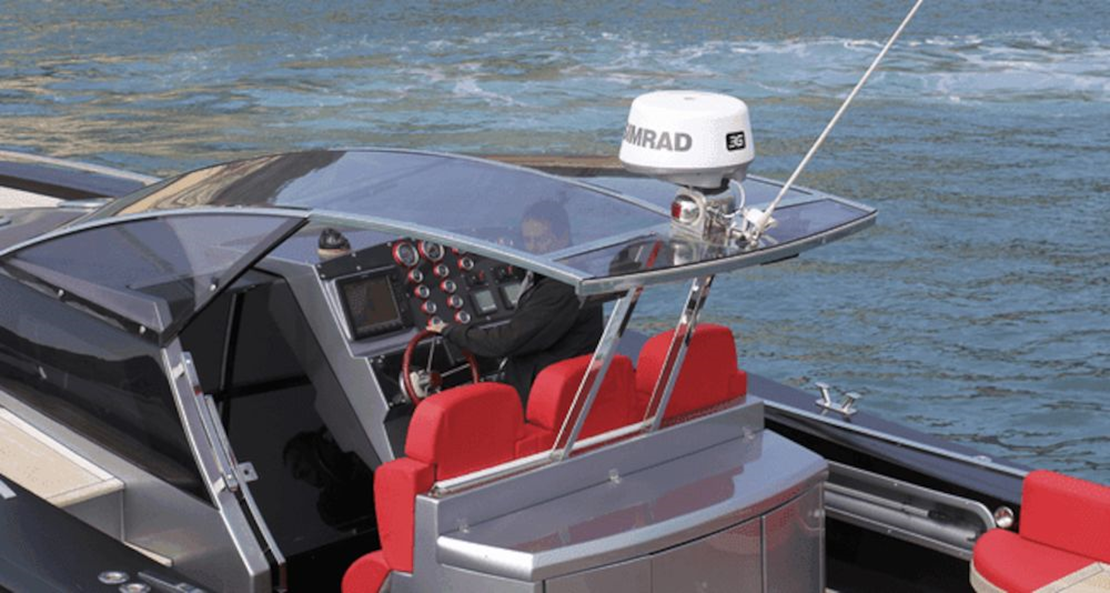 "https://www.simrad-yachting.com/assets/img/default-product-img.png?w=400&h=225&scale=both&mode=max"
Broadband 3G™ Radar
SKU: 000-10420-001
000-10420-001
Broadband 3G™ radar is a simple and cost-effective way to enhance your situational awareness out on the water. This compact dome radar detects collision hazards and other targets from zero to 24 nautical miles away, and is designed to allow installation aboard even the smallest sportfishing vessels and dayboats.
Product details
Excellent Short to Mid-Range Performance
Broadband 3G™ radar extends your view from right off the bow out to 24 nautical miles. Solid-state FMCW technology detects targets at extreme close range, where traditional radar systems can be blind to imminent collision hazards. Harbour and Offshore modes optimise the radar image to deliver the best view for your current situation, with no manual tuning required.

Improve Your Situational Awareness
Broadband 3G radar's close-range detection helps you to complete tight manoeuvres in marinas, and aids safe navigation in limited visibility conditions. High-speed 36 RPM operation is available at ranges less than one nautical mile, delivering rapid updates to maximise safety at times of high collision risk. MARPA target tracking lets you monitor up to ten selected radar targets, while dual guard zones automatically alert you of nearby hazards.

A Cost-Effective Solution for Any Vessel
Low power consumption makes Broadband 3G radar ideal for smaller sportfishing vessels and dayboats. InstantOn™ capability means no warm-up time from standby, giving you an immediate radar image when you need it without having to keep the system running when you don't. A closed dome design and zero radiation hazard—with lower energy emissions than a mobile phone—make the system safe to mount almost anywhere on board. Installation is quick and easy, with no reason to open the dome and no radar-licensed technician required. Broadband 3G radar integrates seamlessly with a wide range of Simrad multifunction displays, providing a cost-effective solution by using your existing chartplotter as a radar display.
Key Features
0-24 NM range from one compact dome
High speed mode (36 RPM at ranges less than 1 NM)
Ready instantly from standby
MARPA target tracking (up to 10 targets)
Low power consumption
Zero radiation hazard
Quick and easy installation
Specifications
Physical

Compass Safe

0.7 m (2.3 ft) Min

Dimensions W x H x D

489 mm x 280 mm (19.3" x 11")

Mounting Type

Bolts 4 x M8x30 - 304 stainless steel

Weight

7.4 kg (16.31 lbs)

Electrical

Power Consumption typical

Operating: 18W (Typ.) @ 13.8Vdc, Standby: 2W (Typ.) @ 13.8Vdc ~ 150mA

Supply Voltage

9V to 31.2Vdc (12/24 Volt systems)

Environment

Humidity

+35° C (95° F), 95% RH

Operating Temperature Range

Operating Temperature: -25° to +55°C (-13° to +130°F)

Connectivity

Ethernet Ports

RI-10 1 x 100 Mbit 5 pin yellow

N2K PG Ns

127250 - Vessel Heading, 127251 - Rate of Turn, 129025 - Position, Rapid Update, 129026 - COG & SOG, Rapid Update, 129029 - GNSS Position Data, 130818 - Proprietary

NMEA 2000 Connectivity

RI-10, 1 x NMEA 2000 SimNet, 1 LEN

PC Connectivity

Via BBPC SDK

Approvals

Approvals Compliance

CE, FCC (ID: RAY3G4G), IC: 4697A-3G4G

Radar

Beam width

5.2° +/- 10% (-3dB width)

Min Range, scale

50 m (200 ft

Radar Modes

Head Up, North Up

Radar Technology

Frequency Modulated Continuous Wave (FMCW)

Rotation speed

24/36 rpm +/-10% mode dependent

Other

Languages

See Radar Controller