There is nothing more satisfying than dropping the hook in out-of-the-way inlets, coves and alongside sheltered shorelines. But first, you have to approach your intended anchorage safely. Here are five top tips for planning a successful entry into your bay of choice.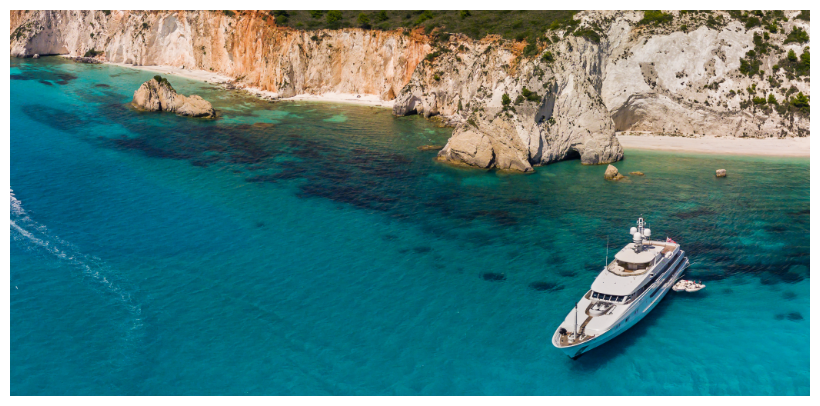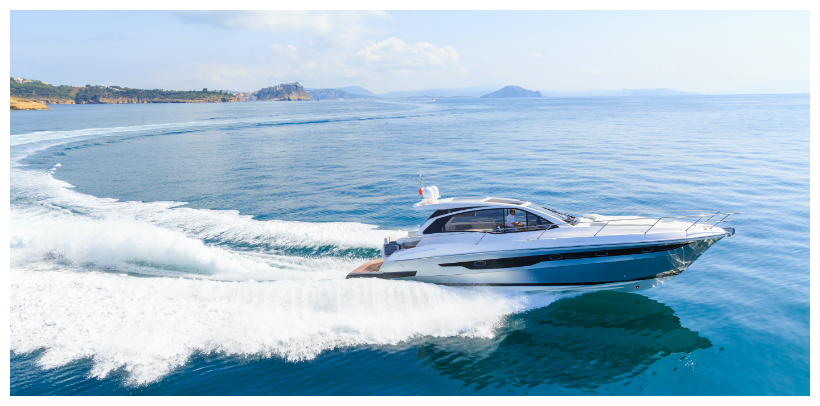 1. Do your preparation
Bays, inlets and shorelines lined with sandy beaches often look idyllic but may hide hazards. The somewhat understated plus sign chart symbol (submerged) or plus sign with dots in its quadrants (awash at low tide) denoting an isolated rock can be missed at a glance. It's a lot easier to take in the finer detail of a chart in pre-prep rather than sweating it out on entry. Check any available local information regarding navigational hazards or environmental prohibitions. Mark out your preferred anchoring areas and approaches to them. Do your tidal calculations as well if applicable, to ensure you have a ready reference as to how much depth under the keel you need to have to safely stay afloat during your stay.
2. Check the weather and pick your bay accordingly
Your anchorage will always more comfortable if sheltered from the wind. Remember that conditions can change locally as the day moves through, even if the general forecast makes it look like things will be the same. The prevailing wind might be light and offshore in the morning, but the heating of the land during the day will generate rising air, which can pull in a stiff onshore sea breeze during the afternoon. In some parts of the world, you might get katabatic down-flowing winds caused by cooling air descending at speed from higher ground at night. Or regionally-specific winds like the Mistral in France and Bora in the Adriatic that often spring up with little notice. Do read up on any likely weather quirks, prior to your visit.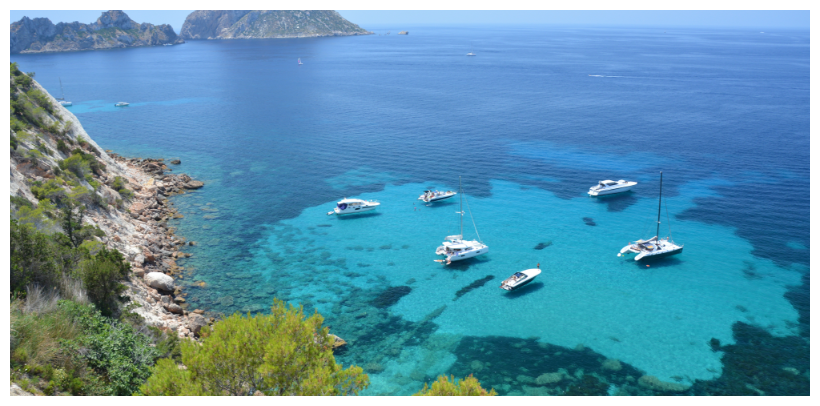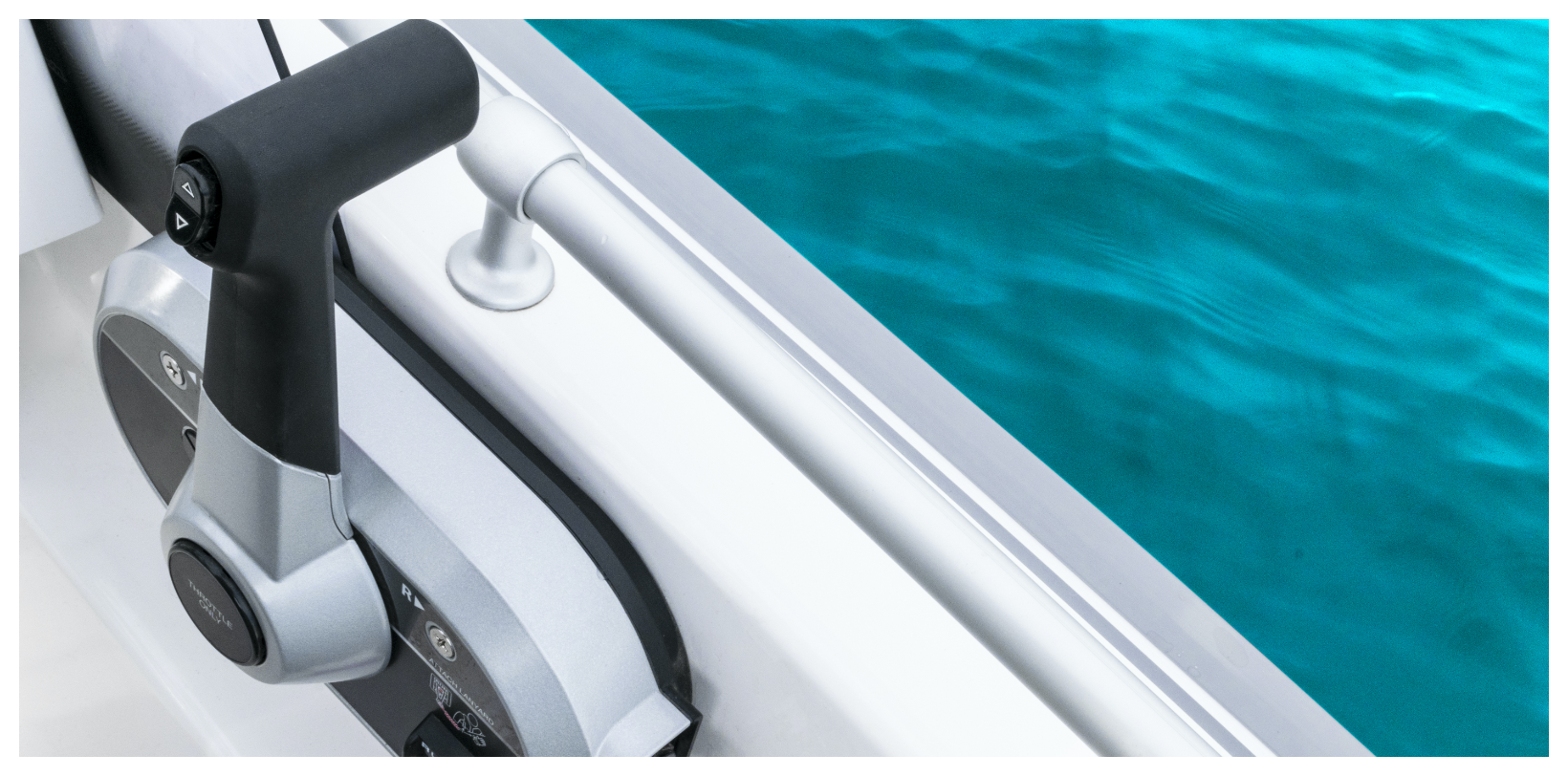 3. Enter slowly.
There are many good reasons for dropping your speed right back from a good distance away, including ensuring you don't drag your boat wake into sensitive areas. Wash travels in the same direction as the boat and if you've been cruising at speed it can generate strong waves and take several miles to dissipate, causing annoyance and possibly even damage and risk to others' safety ashore and on other boats. Approaching slowly also means buying much more time to think and take in the emerging picture, visually and on instruments. You are on the boat to enjoy yourself, so take your time.
4. Keep a careful watch.
As you approach shorelines, look very carefully in the water ahead for swimmers, divers, fishing markers, nets and uncharted obstructions. Exercise particular caution if the sun is in your eyes or if the water surface is disturbed. Slow down or stop if you are uncertain.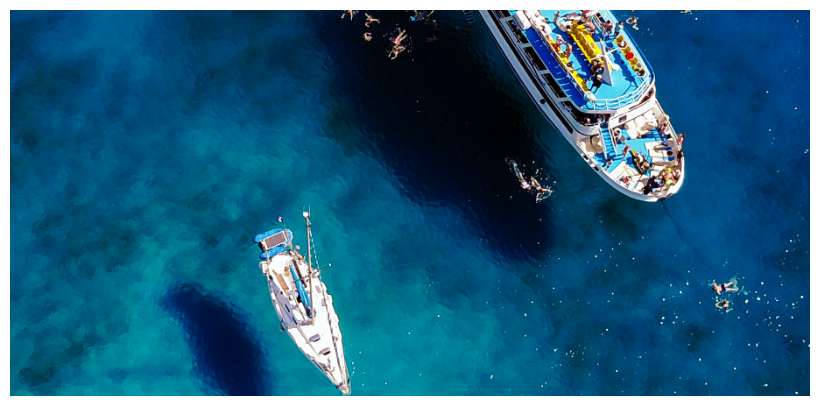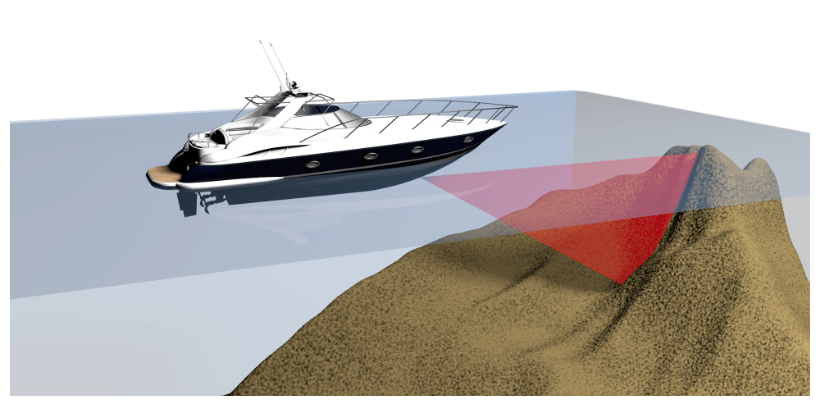 5. Get the full picture.
One way of safely exploring less frequented bays and other anchorages is to fit a Simrad® ForwardScan® transducer. This provides you with a two-dimensional image of the bottom ahead of your boat, at a distance up to eight-times the depth. You can even overlay this image on your chart. With this kind of information available, you'll be able to locate the perfect anchoring spot while guarding against running into charted obstacles and uncharted hazards. The ForwardScan is compatible with the Simrad® Go™ Series, NSSevo3S™ and NSOevo3S™ multifunction displays. Its transducer (sensor) has to be installed out of the water, as it protrudes beneath the hull. The winter haul-out is an excellent time to fit one, ready for the next year's explorations.'