Understanding

Multifunction Displays (MFDs)
We have become accustomed to being surrounded by information, whatever we are doing in life, from using a home entertainment system, laptop or smartphone, to driving a car. We typically respond well to graphical symbols and intuitively work with mouse-like pointers and touch screens without a second thought.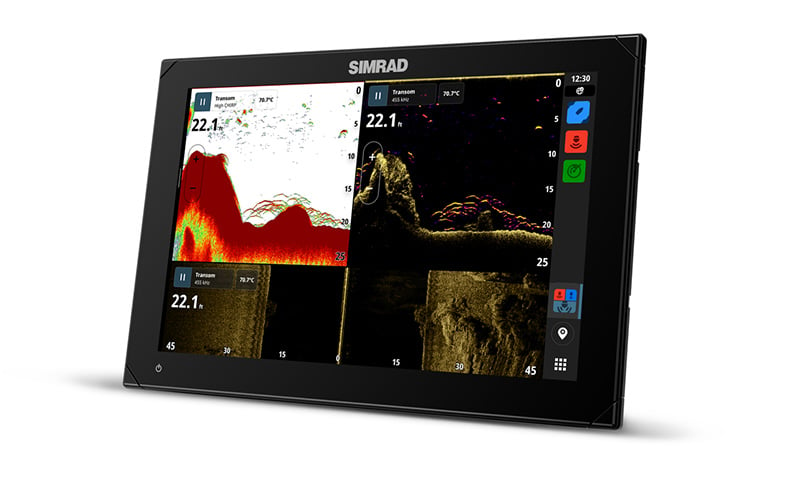 That level of easily managed monitoring and control is provided on boats by Multifunction Displays, or MFDs as they are commonly abbreviated. Used singly or in multiples, MFDs offer the same kind of graphically-driven information and control hub similar to the experiences of drivers of modern cars and pilots of the newest generations of aircraft.
Using an MFD-equipped driving position, you can select precisely the single or multiple information windows that you need for any given situation, exercise control and check essential data, all in one place.
An MFD-equipped boat is much more visually satisfying, reducing the physical clutter of instrumentation and providing information in a way that is more accessible to smartphone owners familiar with graphical interfaces and touch commands.
MFDs are standard fitment now on most new boats. They also provide a big step forward to upgrade older boats that typically have multiple individual dials and small displays placed wherever they fit.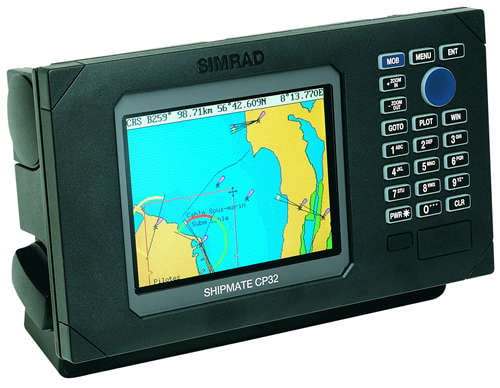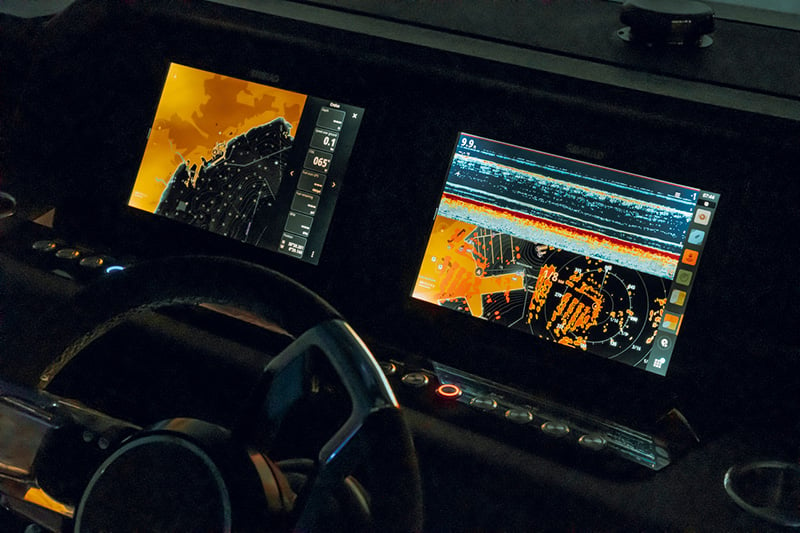 What is an MFD?
Multifunction Displays are the control hub of your boat. They serve as the interface for marine electronics and other digitally-enabled equipment and bring all of that together in an easily accessed way.
By their nature, MFDs vary in size and complexity. Taking the Simrad® NSSevo3S™ range as a class-leading example, its core abilities include:
Built-in chartplotter (electronic charts with navigation capabilities)
Built-in advanced fishfinder/sonar depth sounder (as well as the option to add a variety of transducers such as 3-in-1 Active Imaging™ and ForwardScan™.
Integrated radar display and control
Integrated autopilot display and control
Video display from onboard CCTV cameras
Performance and fuel consumption information from many modern engines
Control and monitoring of other integrated onboard equipment from selected solutions partners spanning electrical systems, cameras, lighting and entertainment systems (see our Integration page for examples).
This wealth of information can be tailored with user-definable windows and controlled by touch screen commands and simplified controls.
Integration is made possible by using the latest marine networking capabilities, including NMEA 2000® and Ethernet.
In most cases, the computing power is built right into the MFD itself (a little like an all-in-one computer). You can also specify a black-box solution – the Simrad® NSOevo3S™ Processor, which connects to dedicated monitors to enable discreet, sophisticated multi-display installations.
There's a Simrad® MFD to meet the needs of everything from the smallest motorboats where a single screen will manage essential functions to superyachts where an array of screens is typical on the bridge.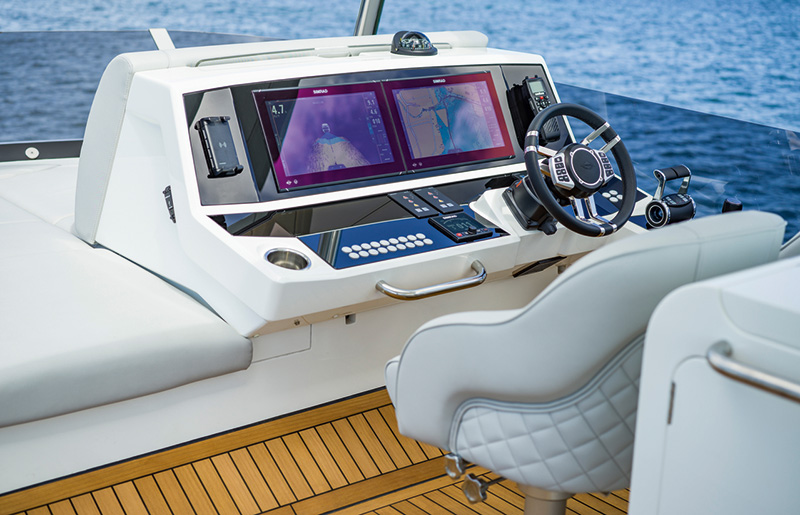 Information where you need it
Taking the NSSevo3S and NSOevo3S ranges as an example, you have a choice of MFDs ranging in screen size from 7in-24in.
You can place MFDs singly or in multiples at the driving position. The greater the size of screens, the more flexibility you have to tailor your at-a-glance dashboard precisely as you want it.
It is possible to go further by installing further MFDs throughout the boat, such as at a co-pilot or navigator seat, out on the deck and in the cabin spaces. Here they can serve many purposes, from providing localised control of the boat and the ability to monitor its safety to informing guests on board of your location and providing access to entertainment and domestic equipment control options like interior and underwater lighting.
The fully integrated glass cockpits and system controls of some leading boat builders are powered by Simrad® MFDs. However, you can experience the same level of engagement by specifying MFDs on new boats or retrofitting on vessels of any age. The range of capabilities available depends on the other equipment already installed or that you plan to add.
Common functions
Typical controls you will find on MFDs include:
Function selection – icon-driven and menu access to the key features.
Screen view – controls to define how you want your display to look. MFDs typically enable custom arrangement of the screen to suit user preferences. For example, you may choose to split the screen in half with radar on one side and a chart on the other, or perhaps with half a screen on the chart, a quarter on a rolling road navigation screen and the other quarter on autopilot control.
Function control – contextualised control of current functions.
The majority of Simrad's MFD range utilise state-of-the-art touch screen technology and icon-driven navigation, making the controls very intuitive for anyone familiar with smartphones and tablets.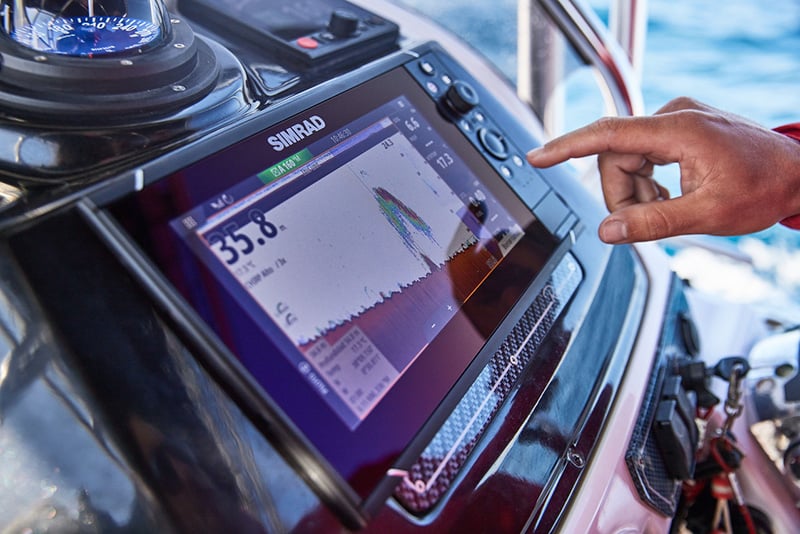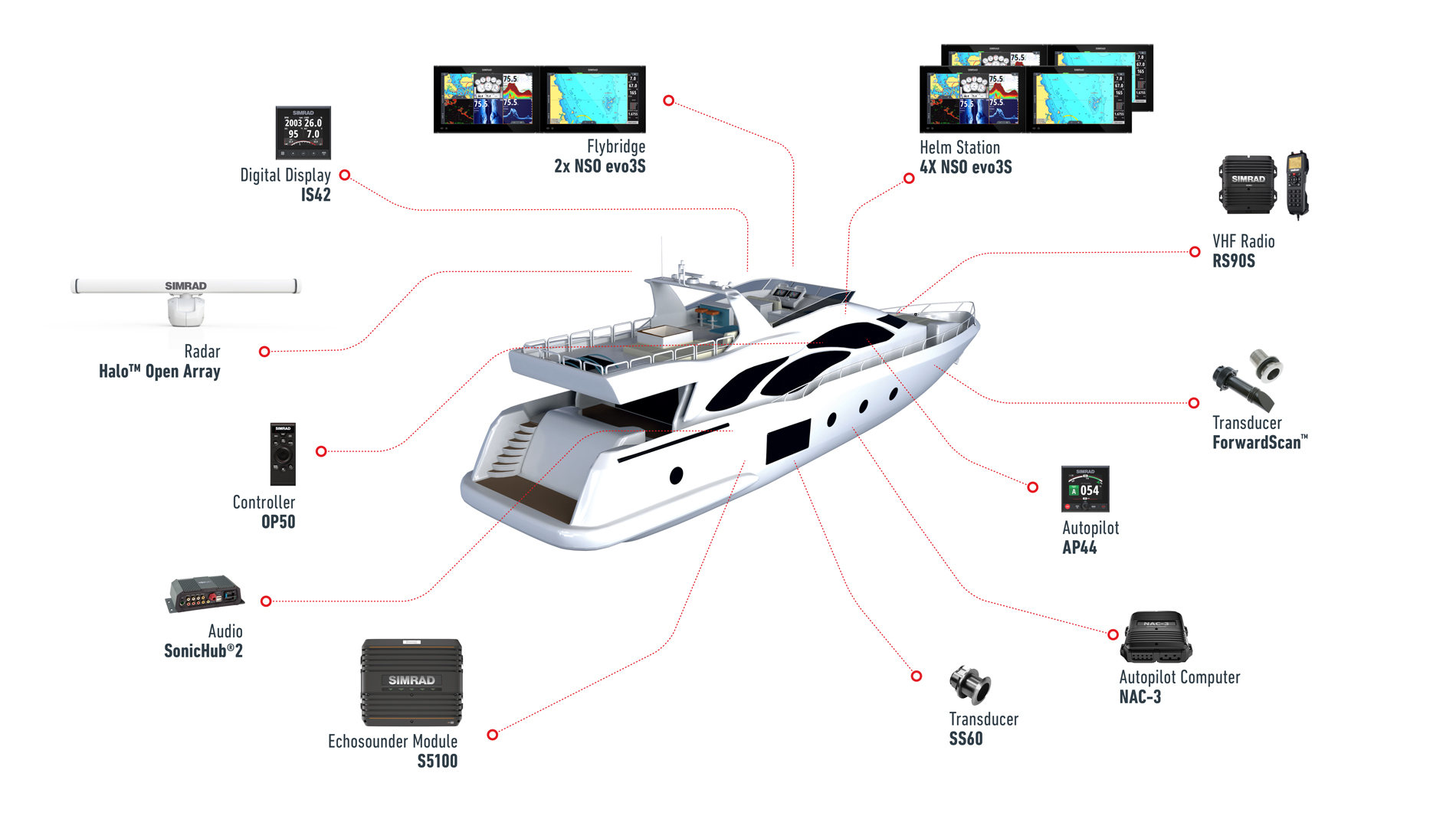 What's in the box
An MFD is usually supplied as an individual unit with related accessories like a sun cover and bracket if applicable. It is also possible to purchase Simrad® MFD and radar dome bundles.
An MFD will perform out of the box as a standalone boat navigator (many have integrated GPS receivers) and as a fish finder/depth sounder if connected to a suitable transducer. Just add power.
To add further layers of information, you need to integrate other compatible equipment, such as radar, autopilot, VHF, satellite antenna if necessary and third-party solutions.
Installing an MFD is within the capabilities of boat owners who have practical skills. However, we recommend talking to your local Simrad® dealer. That way, you will get the very best out of your purchase and assistance with integration and installation.
What would I use my MFD for?
Boat navigation
Fish finding and high clarity depth monitoring
Radar monitoring and control
AIS (Automatic Identification System) monitoring
Autopilot monitoring and control
Engine monitoring
Management of other integrated equipment such as power control, entertainment systems and lights