Sergio Davì Finishes Epic Ocean to Ocean RIB Adventure
Egersund, Norway – Captain Sergio Davì, the Italian seafarer who left Palermo, Italy in mid-December on his 11-meter (36-foot) rubber inflatable boat (RIB) arrived mid-day on May 23 in Los Angeles to complete his Ocean to Ocean RIB Adventure.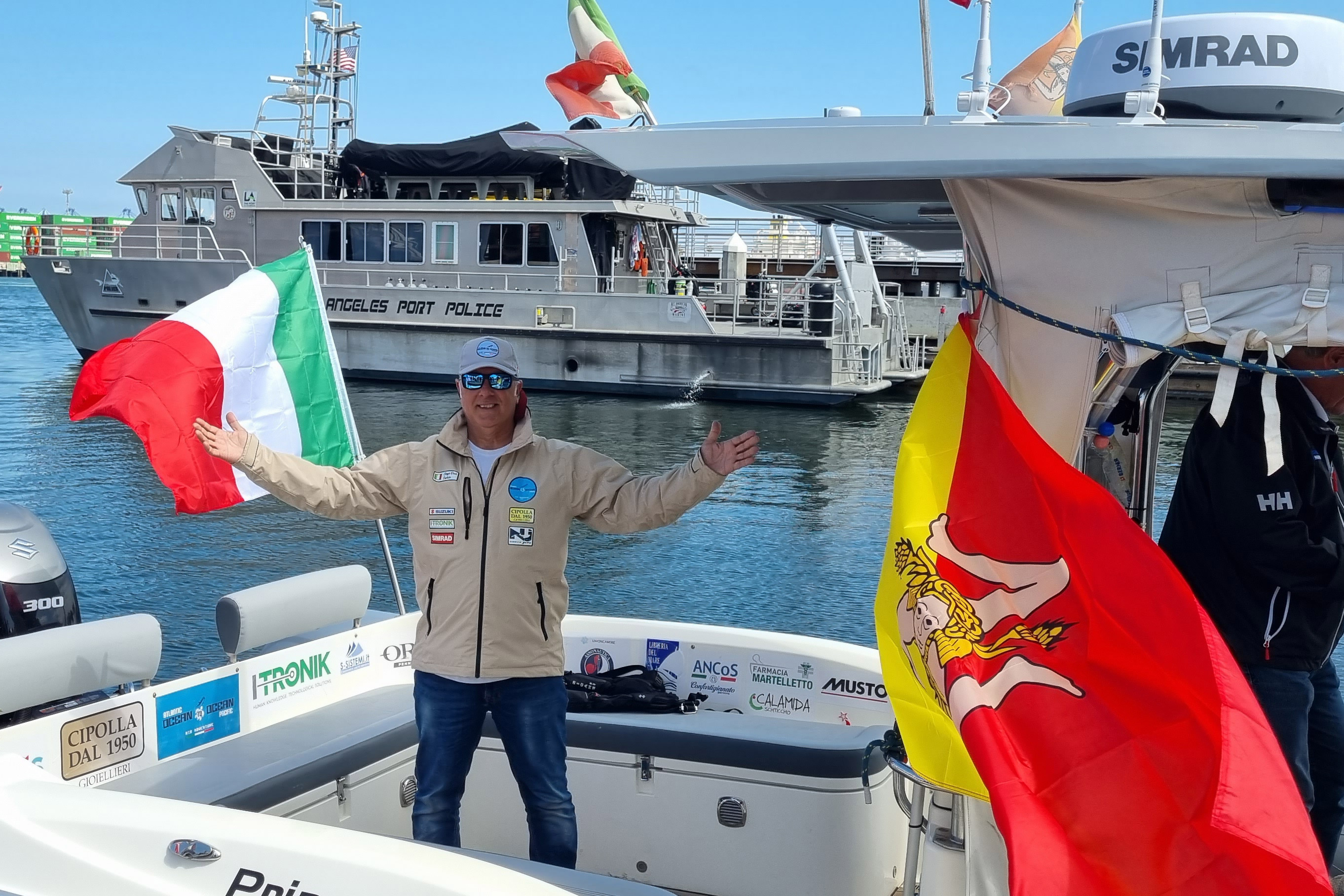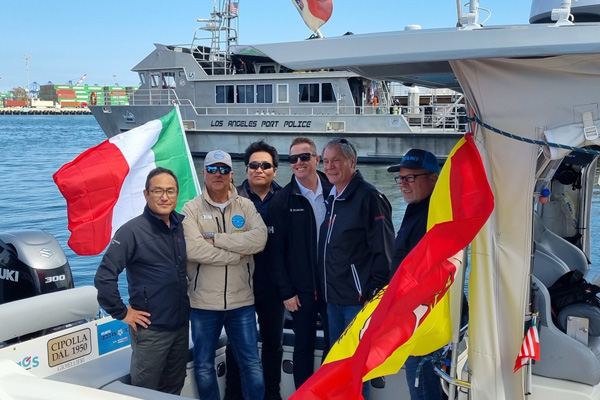 He was met at the finish in Los Angeles's Port of San Pedro by his wife, Consul General of Italy in Los Angeles Silva Chiave and Vice Consul Pierto Bellinghieri, industry partners and a big community of Italians and Italian-Americans, including a group of fisherman from Terrasini, a small fishing village a few miles from Palermo, Sicily, the city from which Davì departed last December.
The numbers of this exciting challenge, which he named the "Ocean to Ocean RIB Adventure", are truly impressive: 9,201 nautical miles traveled along a route that included several continents (Europe, Africa, North and South America) and 12 countries.
The Ocean to Ocean RIB Adventure started from Palermo (Italy) last December 15 and made several stops in Spain (Balearic Islands and Canary Islands), Gibraltar, Cape Verde, French Guiana, Trinidad & Tobago, Curaçao, Colombia, Panama, Guatemala, Mexico and United States.
Davì also made a stop during the final weeks in Ensenada, Mexico, home to the Navico facility that manufactures the Simrad® electronics used on board his Aretusa Explorer, a Nuova Jolly Marine Prince 38cc inflatable boat that featured the sophisticated Simrad® AP ™ 48 autopilot, HALO24 radar and the NSS evo3S multifunction display equipped with C-MAP® cartography.
The voyage featured 519 total sailing hours and 32 minutes, of which 152 non-stop during the record Atlantic crossing from Cape Verde to French Guiana. The planning for this trip took two years and en route, Davì took water samples from the ocean throughout his voyage to provide back to research institutes in Sicily and Liguria for a variety of scientific and environmental research purposes.
Congratulations, Captain Davì!