Simrad® NSX™ –

plastic-free packaging pioneer
Simrad Yachting's Sustainable Packaging Program may seem a simple proposition at first glance. But eliminating plastic from the packaging of every product and moving to environmentally sympathetic solutions has proven to be a complex project spanning four years of intense determination.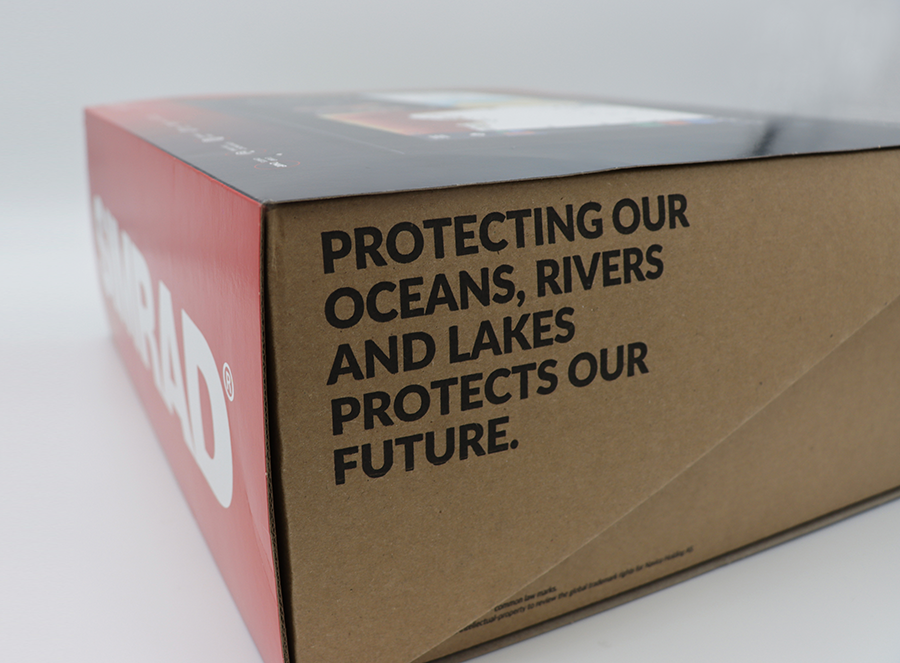 Customers will have seen the early fruits of these efforts with the launch of the new Simrad® NSX™ Smart Chartplotter and Fishfinder range. All models arrive in wholly redesigned packaging that is not only fully recyclable but also much more user intuitive, completely in keeping with the equipment itself.
Teamwork harnessing the energy of many enthused environment advocates within the company is driving all product packaging to eliminate plastics and offer 100 per cent recyclable and sustainable solutions by the end of this year. In this feature, we're taking a closer look behind the scenes to see what it takes to make a tangible difference in reducing environmental impacts.
Inspiring action for change
Knut Frostrad, renowned yachtsman and CEO of Simrad Yachting's parent, Navico, provided the catalyst for change by announcing sustainability as one of the group's three key pillars in 2019. That emphasis on improving the world around us energised many like-minded team members across the globe. New Zealand-based Sustainability Manager, Product Development, Amelia Bone, recalls: "I thought this emphasis on the environment was great. The ocean and our waterways are where we play. The plastic pollution issue is a real problem – we wanted to ensure we were not contributing to it.
"It turned out we weren't the only ones within the company talking about this. We soon joined forces with people working across the organisation. We all brought initial ideas to the table and pooled our multi-departmental knowledge. This groundswell of energy and expertise then became formalised, received funding, and I became the program's project manager.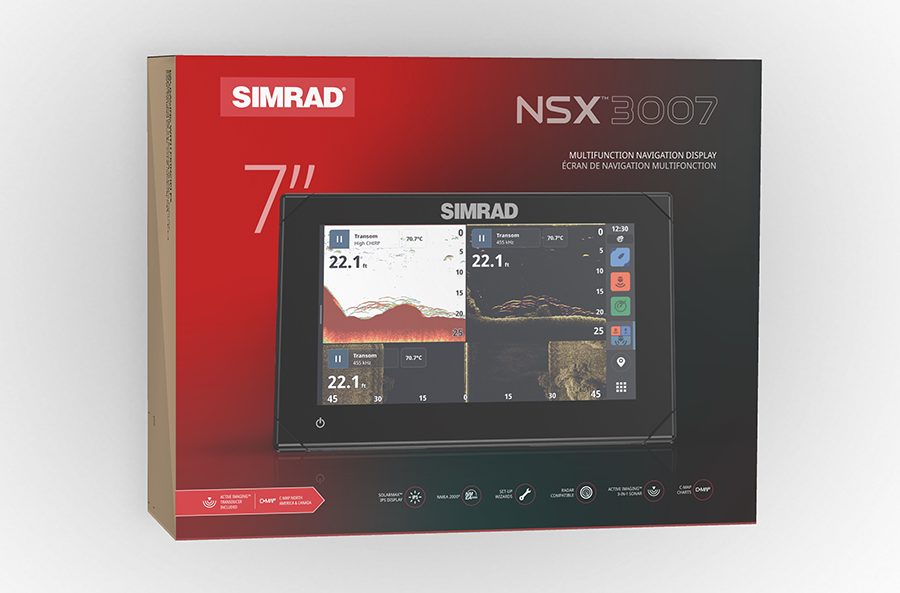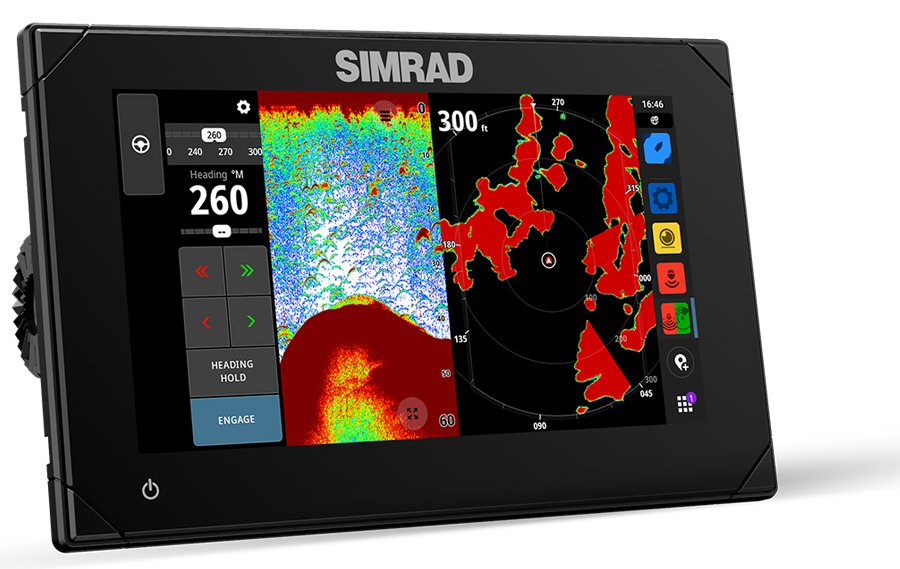 "The objective was to remove plastics from our product packaging altogether. We had to design and source genuinely sustainable packaging for new products coming online, such as the NSX Smart Chartplotter and Fishfinder range, which has been the beneficiary of this new approach, right from inception.
"We are also taking the mammoth step of changing the packaging design for the many other products already in our ranges, which our customers will see when new stock rolls off the lines. All Simrad Yachting equipment will use the new packaging by the end of 2022."
Harnessing the desire to make a cleaner world
The push to eliminate plastics in packaging benefited significantly from the energy and emotional connection of staff across the company. People were encouraged to engage with others across the business and think outside the box – literally! Product and marketing graphic designers, sourcing teams, user experience experts, engineers, third-party partners and many others collaborated with a common environmental goal.
The project also provided the opportunity for a complete rethink about how products are transported and presented. As was evidenced in the NSX launch, the form factor of boxes is slimmer compared to previous packaging styles, enabling more products to ship for a given volume. Less space saves transportation costs and reduces carbon footprint.
Making such a significant change opened more doors for improvement. The pictures on the front of the box are more prominent, giving a much better idea of the contents. The experience of opening the box is improved too.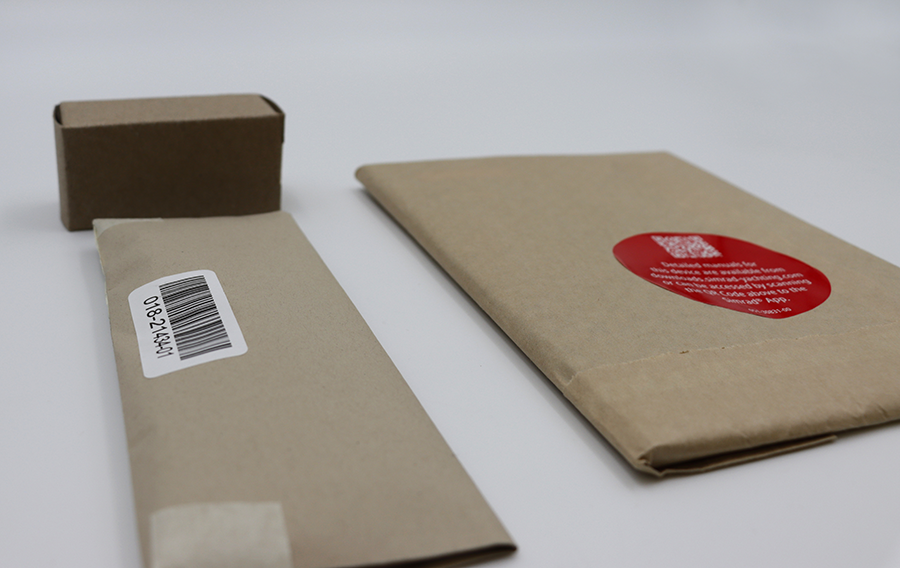 Challenges of new materials
Core to success has been the research, testing and selection of replacement materials. Changing from virgin cardboard and paper to recycled equivalents was relatively straightforward. Still, many other components essential to deliver products safely and in an attractive way are from newer materials that needed a lot of research and testing.
A great success story has been the adoption of Aquapak Hydropol™ bags made from marine-safe non-toxic polymers that are soluble in warm or hot water. Bags of this kind substitute very well for the non-recyclable plastic bags previously used to ensure that products reach installers and customers in perfect condition.
The styrofoam used to hold and protect equipment in a carton is replaced by moulded pulp inserts made from recycled paper. In a further move for efficiency, engineers have designed a standard box suitable for NSX chartplotter and fishfinder moulded pulp inserts that can work for other products in the portfolio. The initiative has saved the creation of new tools and wasteful scrapping of old ones.
Some parts of the packaging remain a work in progress. You'll currently find small screw sets supplied in paper envelopes. These are more manual to pack than the heat-sealed plastic bags used before. The Sustainable Packaging Program's unbreakable objective is not to waiver from its zero plastic targets. Investigations are ongoing for an environmentally friendly solution that allows automated packing of these small components.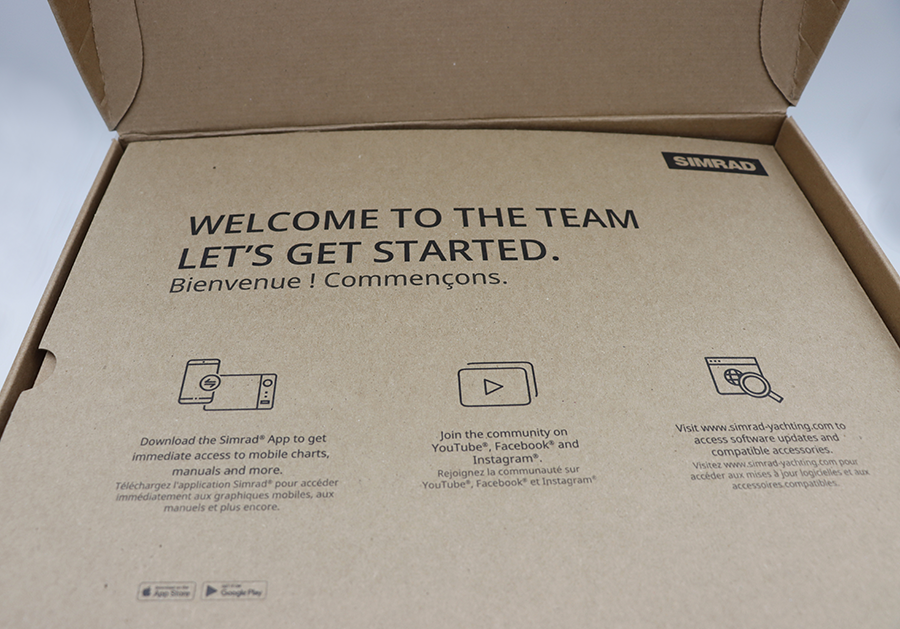 Guaranteeing authenticity
"We trialled some materials for this program that looked very promising but didn't work out," Chief Sustainability Officer, Tara Norton, explains. "An essential factor for us was to ensure the authenticity of materials in terms of their environmental impact. When sourcing packaging, we have had to be clear about our requirements regarding what is considered sustainable versus options that aren't. It's always been vital to follow the rules we laid down for this project.
"Third-party certification is important when it is credibly available, as we rely on our suppliers. For example, all the paper we buy is FSC (Forest Stewardship Council) Certified."
Seeking further environmental improvement
"This project shows that we are serious about leading on sustainability in the marine technology sector," Tara continues. "We have made a clear statement of our sustainability 2022 goals. Our experience on the packaging project has led to creating a sustainability integration team involving members from across our global business and better recognising the people who get involved. It puts us in the right place as we examine how we can improve the materials and processes that go into the products themselves.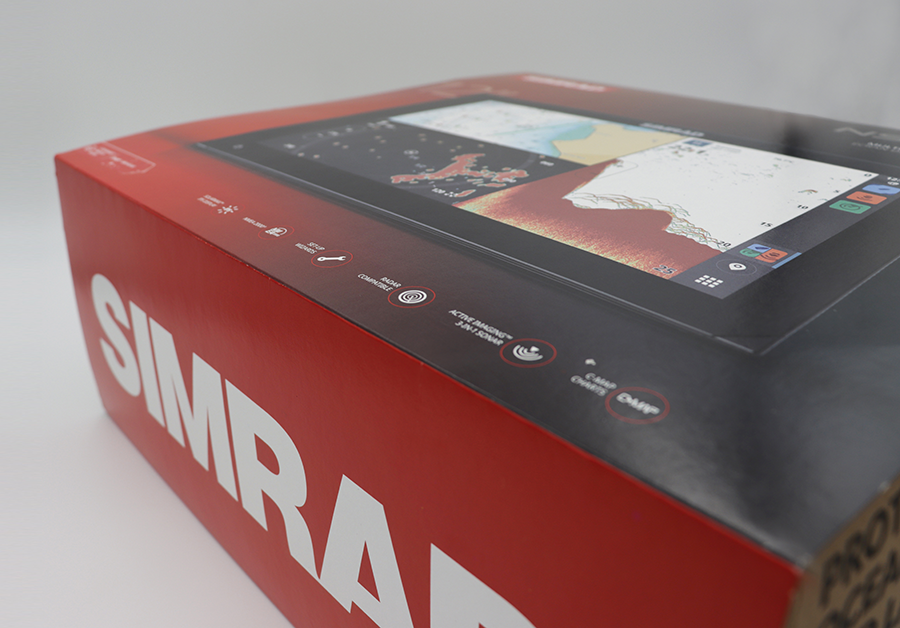 As we continue to improve sustainability, we will succeed because of the groundswell of enthusiasm among our team, the excellent experiences of our customers and the innovation of suppliers and partners as they develop new low-impact materials. We will no doubt hit barriers regarding what is available and possible, but we'll keep pushing for improvement."