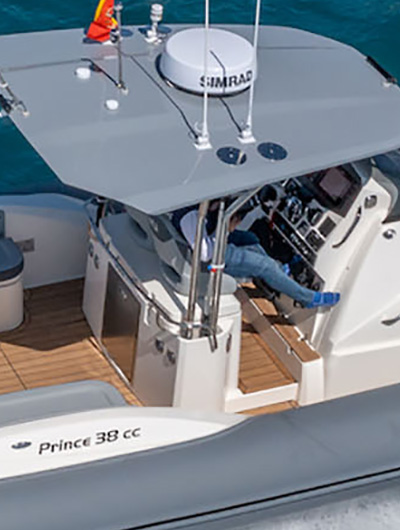 Captain Sergio Davi left on his Ocean to Ocean RIB Adventure from Palermo, Italy headed for Los Angeles, California starts in December. Prior to his departure, we caught up with the intrepid captain who lives and breathes the ocean as a way of life.
1) What made you think of this latest OCEAN TO OCEAN RIB ADVENTURE idea?
The fascination and curiosity of being able to navigate the two oceans by crossing the Panama Canal instead of having to circumnavigate Latin America.
2) What are you most excited about for this voyage?
The fact that it will be a very long voyage through which I will be able to visit new places. And undoubtedly the fact that I will be attempting to break a previous record of mine: in 2017, I crossed the Atlantic covering almost 1300 nautical miles from Cape Verde to the Brazilian island of Fernando de Noronha; this time to reach French Guiana from Cape Verde, I will have to captain the boat solo for about 1800 nautical miles.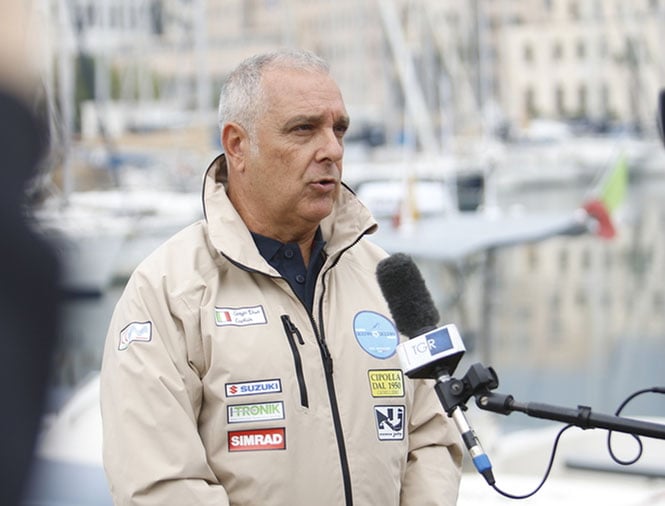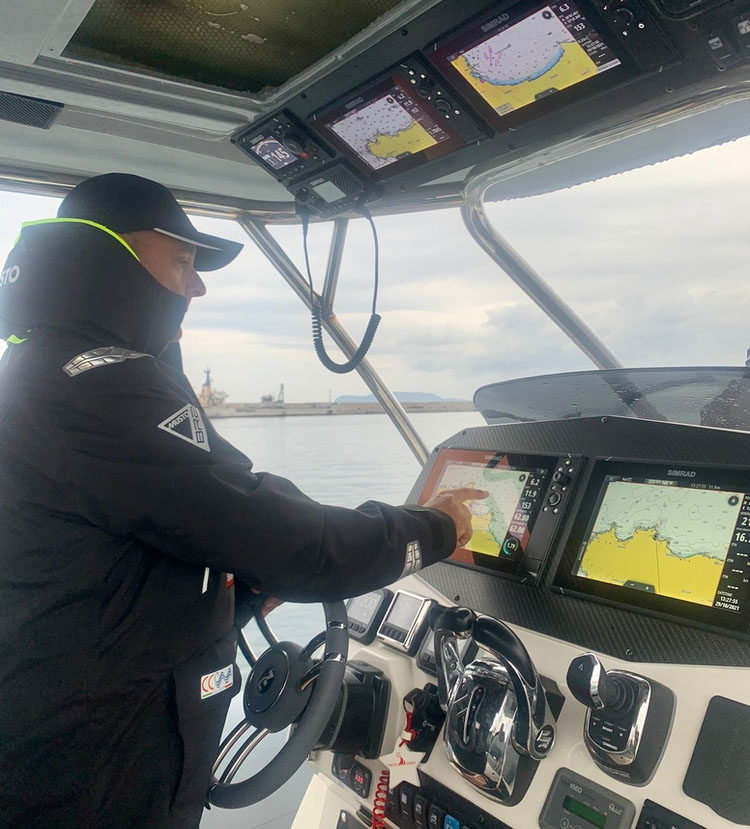 3) Navigation is always a big part of any transatlantic crossing, is it particular crucial for you given your smaller RIB (compared to other ocean vessels) and your scientific analysis?
Cruising with relatively small boats like my Aretusa Explorer allows me to observe the surface of the sea much better and it's a big positive in view of the research activities that I will have to carry out for the Experimental Zooprophylactic Institutes of Sicily and Piedmont. This research regards the sighting of cetaceans and water sampling along the Ocean-to-Ocean RIB Adventure route. Therefore, I will be really helped by the small size of the boat which will allow me to have much closer contact with the sea during the voyage. Of course, navigating in a smaller boat makes your route decisions that much more important and your focus on the weather forecast and conditions absolutely critical – both of which will be supported by my Simrad electronics.
4) Tell us how else you plan to use your Simrad electronics on board besides navigation?
On-board electronics are absolutely fundamental to this adventure. Together with Simrad, we have decided to install the top of the line technology, which I plan to use to the maximum so that we can test all the equipment in the best possible way, especially in "extreme" navigation conditions. During the longest navigations, it will be vital to monitor the correct use and operation of the AIS system, the autopilot, the radar, etc., as well as the precision and reliability of the C-MAP cartography.
5) While you are on Simrad AutoPilot, what kind of activities will you do during your freetime besides taking care of the boat – do you read a book or bring music?
Obviously, when I go on autopilot everything starts to get a bit more relaxing for me as, in addition to watching and controlling everything that happens on board, I listen to music and read and maybe hear the family through the satellite phone.
6) What do you love most about the Ocean?
I love the vastness of the ocean that makes us so tiny, so very small. And this makes us reflect on the fact that we are nothing more than small particles surrounded by the true ruler: their Majesty the Ocean!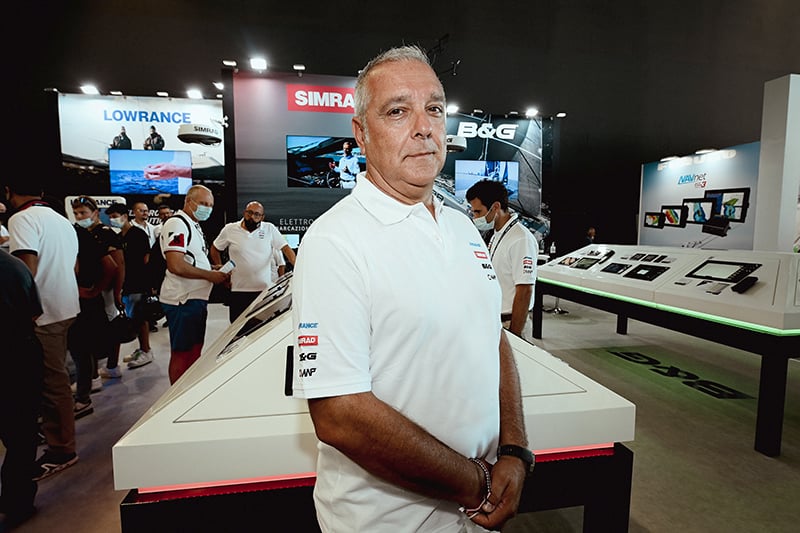 7) Do you think we as humans on earth are doing enough to protect the Ocean?
I think we are not doing enough at all and that we should instead find the right balance in our way of life. We have to admit that everything has changed a bit in the last hundred years and that nowadays even some of our smallest actions can ultimately compromise the health of our seas. I think that in order to try to turn things around we should all do small things every day.
8) Tell us one thing we can all do better?
As I have just said, I think that each of us can, in our own small way, in our daily lives, do something for our ecosystem and especially for our seas. Every small daily action, if done by everyone, can turn into something big for the health of our planet: reducing waste, recycling or re-purposing everyday objects, optimising time spent travelling and working. Each of us can do something great with a simple small gesture.