Eyes along the

coast
Highly capable Simrad® HALO24 pulse compression radars are being utilised in partnership with software from leading UK company, Cambridge Pixel, to enhance the life-saving capabilities of the National Coastwatch Institution's station based in Felixstowe.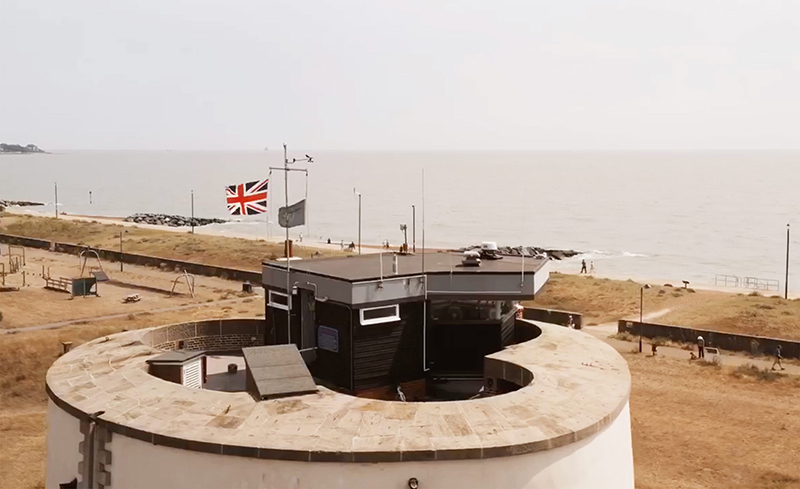 Assisting busy watchkeepers
The National Coastwatch Institution (NCI) is a voluntary organisation set up in 1994 to restore a visual watch along the UK shores after many small government-run coastguard stations were closed in cost-saving measures to centralise operations in key regional hubs. NCI has full charity status, with private and commercial donations providing the basis of its funding.
There are 57 NCI stations currently. The primary functions of their voluntary watchkeeping teams are to maintain a visual watch of the sea and foreshore and monitor key VHF radio channels.
The NCI station at Felixstowe overlooks a hectic stretch of England's East Coast, fuelled by the major commercial ports of Felixstowe and Harwich and leisure and fishing activity on the beach and out on the water.
A team of 60 highly trained volunteers work in shifts of two or three to provide an essential watch on what is happening in their locality.
Although skilled, there are natural limits to how well the NCI team can observe and track what is happening out on the water. Their view often consists of multiple yachts, powered craft, fishing boats, small watercraft, kite surfers, paddle boarders, swimmers and large commercial ships. This new surveillance system represents a ground-breaking project for NCI that will ease the workload of watchkeepers and enhance their chances of detecting any problems as soon as they develop.
New technology to the rescue
Cambridge Pixel's SPx Server radar tracker and RadarWatch display applications have been chosen to create the system. The software integrates Navico's Software Developer Kit (SDK) to harness the power of a pair of Simrad® HALO24 pulse compression radars and interface them with automated slew-to-cue video cameras. Detected targets can therefore be immediately monitored visually as well as in fine detail electronically.
Simrad® HALO24 radars have advanced short and long-range detection features that are perfect for covering the waters off Felixstowe South Beach and the River Deben entrance. Operators control the radar via the Cambridge Pixel software to provide a completely integrated monitoring suite. The system also provides watchkeepers with an integrated display of radar video, tracks, camera and AIS vessel transponder data.
This technology enhancement provides the NCI team with the best chance of alerting the UK's national emergency services in the shortest possible time, even at peak periods when the observed picture can be very busy.
You'll find equipment from Cambridge Pixel and Simrad® radars on several other notable projects, including control systems for unmanned surface vessels from leading builder ASV Global and in monitoring applications at Dover, Europe's busiest roll-on roll-off ferry port.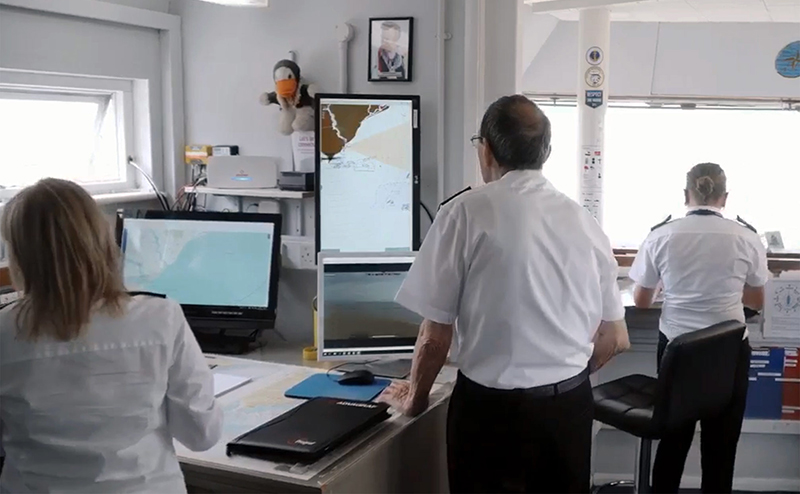 However, this collaboration for the NCI is a first in improving life-saving services, particularly in areas where manual monitoring is at risk of becoming overloaded at peak times.
Planning is now underway for installation at a second NCI station. Canvey Island is another popular spot for leisure water users on England's East Coast that sits right alongside the Thames Estuary approaches to London's ports.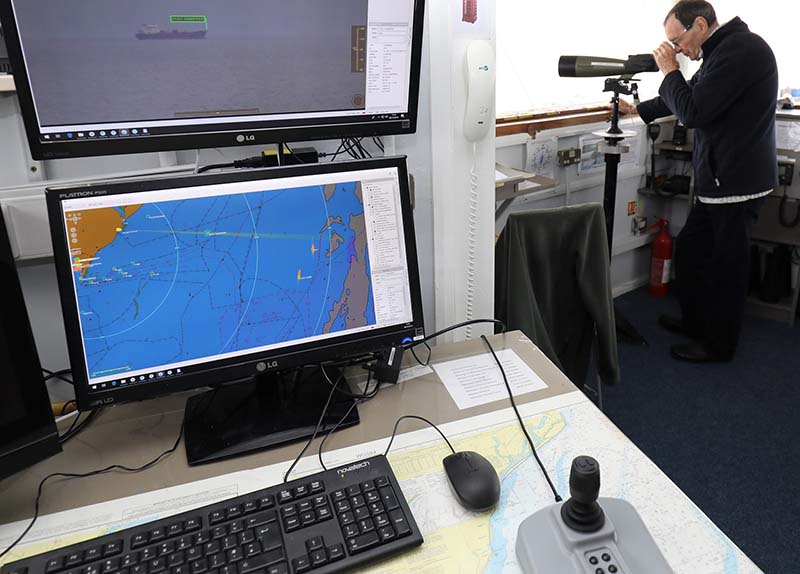 Benefits in practice
Ian Clarke of Felixstowe Coastwatch said: "The new equipment has greatly improved our watchfulness over the Felixstowe coastline, particularly our surveillance of the entrance to the River Deben, a local trouble spot where boats can run aground. We have a CCTV camera on a 9m mast at this location. RadarWatch enables the camera to swivel and automatically follow targets detected by the radar, a challenging and time-consuming exercise to do manually".
"Another helpful feature is the software's capability to fuse primary radar tracks using Augmented Vision with data from AIS ship transponders. It will enable us to identify a vessel, and, if it goes missing, confirm the identity and last location to HM Coastguard".
Old meets new
The NCI station at Felixstowe is located on Martello Tower P, which formed part of an altogether different alert system created in the 19th Century.
Martellos are typically small defensive forts built from the time of the French Revolutionary Wars onwards. They were usually built on the shoreline, standing up to 12m high with two floors housing a garrison of one officer and 15-25 men.
Their round design with thick solid masonry walls made them resistant to cannon fire. At the same time, their height provided an ideal platform for a single heavy artillery gun, able to traverse over a complete 360° circle on the flat roof. Many Martello towers survive today – in Felixstowe's case, making the perfect maritime observation centre.
You can share some of the views being monitored by watchkeepers today by accessing the NCI Felixstowe webcam page here.