Four Months into a

Three-Year Voyage
The team at Plastic Odyssey are just over four months into their three-year voyage around the world to tackle the issue of plastic pollution in particularly-afflicted coastal areas.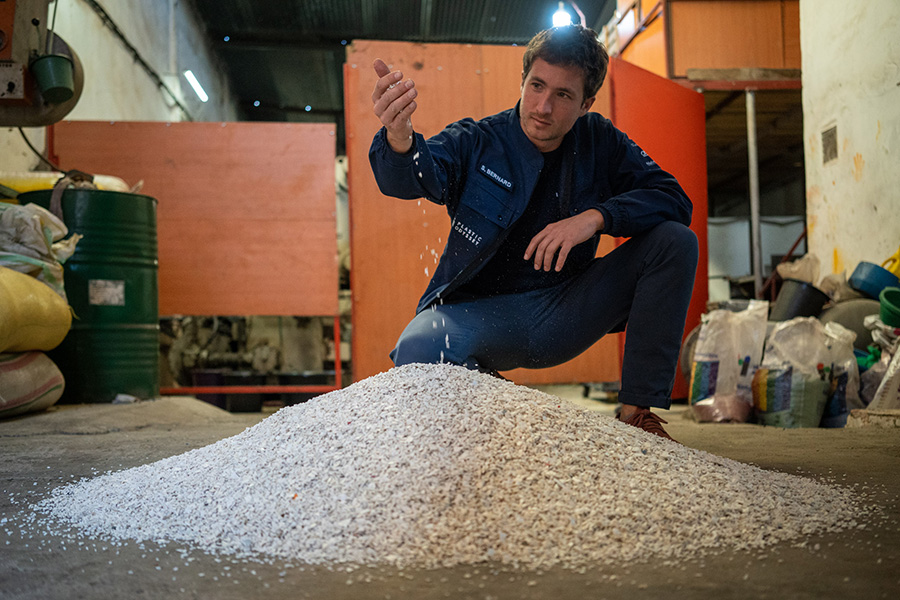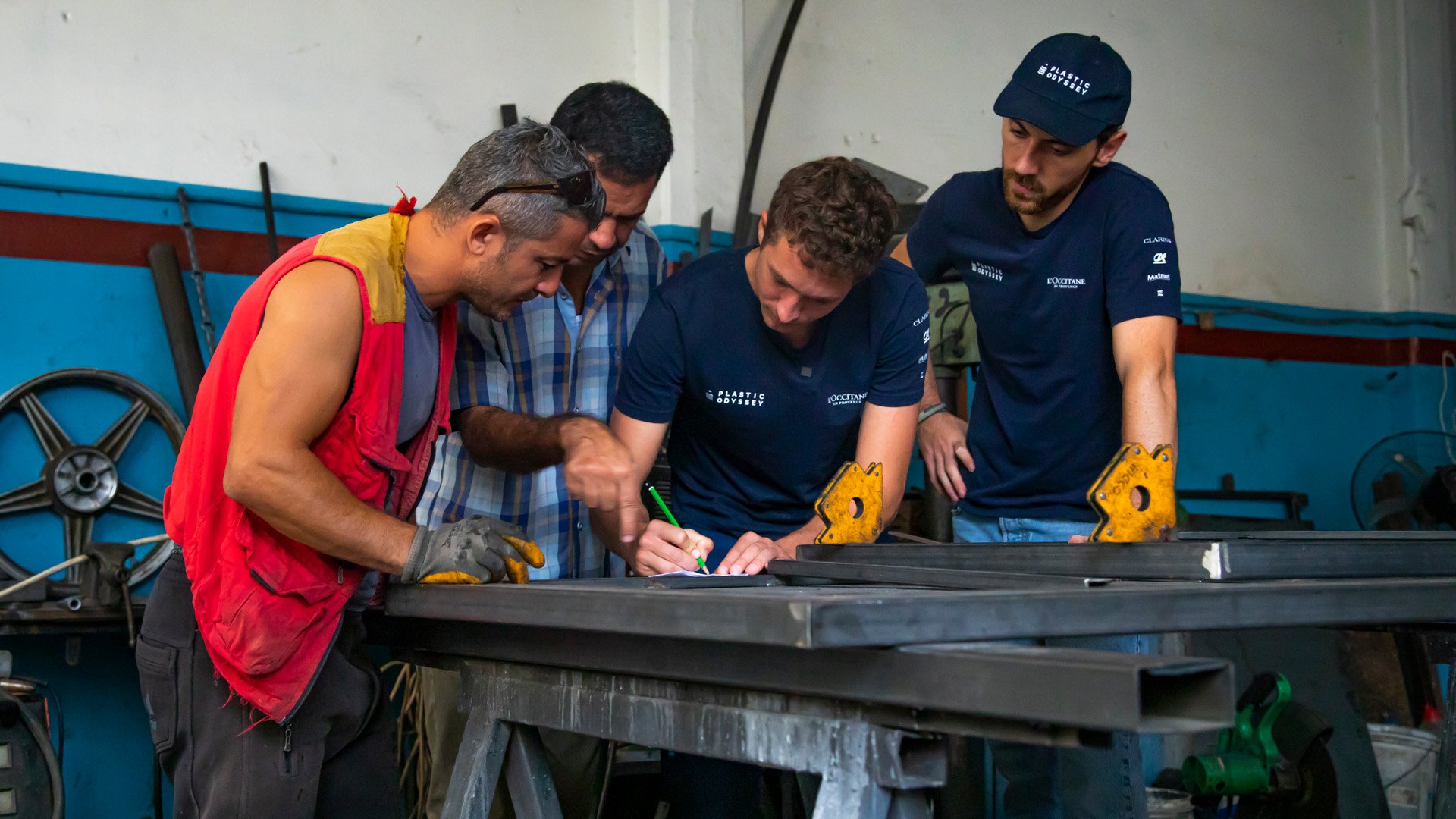 After the early October departure from Marseille, France, the team headed east across the Mediterranean Sea.
Initial stops focused on major urban coastal cities of Beirut (Lebanon), Alexandria (Egypt) and Tunis (Tunisia) before the 130-foot Plastic Odyssey vessel made a stop in Malaga, Spain in mid-January for some technical work and boat repairs.
The stop allowed the team to further build out their recycling workshop on board that is one of their major initiatives while also preparing the boat for its eventual trans-Atlantic crossing.
But first up are stops in Cabo Verde, Senegal and Guinea in West Africa.
At each stop, the Plastic Odyssey team will select and host a dozen entrepreneurs to train them in starting a plastic recycling center.
"The workshop on board includes seven machines capable of recycling plastic waste to turn it into new objects, construction materials or fuel, and will serve as a test bench for training and prototyping recycled products," says Alexandre Dechelotte, Communications Director for Plastic Odyssey. "The objective will be to create local micro-factories for the transformation of plastic waste, thanks to low-impact and easily transferable technology."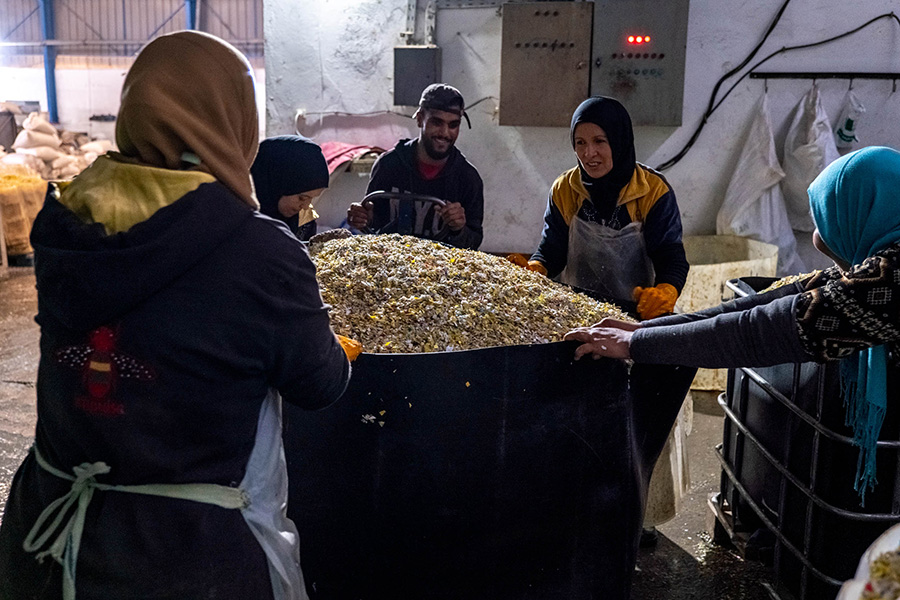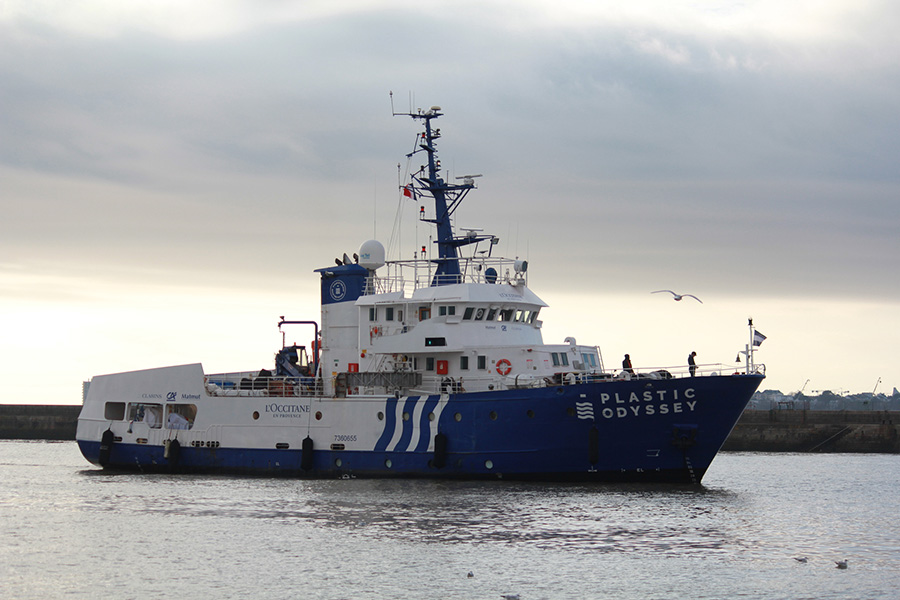 The Plastic Odyssey team has worked in those countries before, working in Cabo Verde to reduce waste on the uninhabited island of Santa Luzia and thus protecting the nesting grounds of loggerhead turtles. They have also previously held recycling programs in Guinea and look forward to returning to West Africa, this time with their 130-foot floating laboratory Plastic Odyssey.
From there, they will head to South America for planned stops across several Latin American cities. Stay tuned for more updates from West Africa!