Building confidence, plus, what else can the pilot do for you?
A well-tuned, modern autopilot can help across a wide range of weather conditions, be it negotiating awkward sea states or poor visibility. A pilot has the added advantages of making life more comfortable while providing the equivalent of another pair of hands when the going gets tricky. But how do you achieve this level of confidence in your pilot?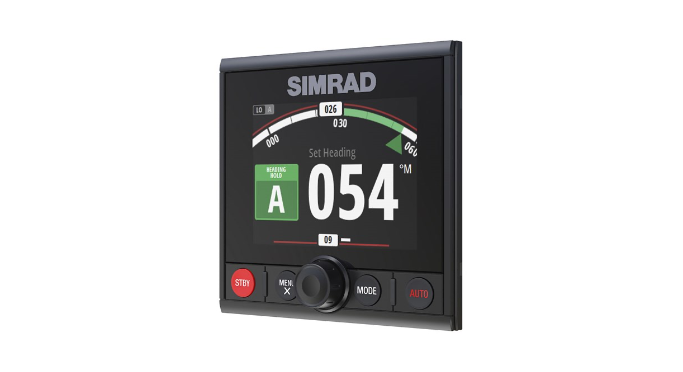 "My advice would be to use the pilot as much as you can, day and night," says Simrad® product manager Eirik Hovland. "Seeing how the pilot responds is a large part of this process, and it takes time to understand how the system will behave.
"We use the autopilot almost as soon as we leave the harbour to build confidence. Even in good weather and flat water, benign conditions are an excellent opportunity to get used to the pilot, while providing confirmation that the system is tuned and calibrated correctly.
"Passages are also a good time to build up this understanding. Suppose you have a long passage ahead, rather than just steering a straight line for 50 miles. In that case, you can create some routes along the way and see how the autopilot goes about navigating the passage. This routine will help build confidence for when you need to deal with low visibility or usage at night".
So, what else can the pilot do for you?
Simrad® product expert Tonnes Haavarsen highlights some of the advanced functions of a multi-function display, and whether or not they are usable in conjunction with the pilot.
Steering patterns
Among the various automatic steering patterns, we have a square pattern where you can adjust the length of each leg of the square.
There is an endless circle or a spiral pattern, both of which are used in certain types of fishing where you may wish to circle over a shoal of fish. Some people use the circular pattern for staying with a group of divers.
And then there's the most basic of functions, the U-turn which will get you back on a reciprocal track.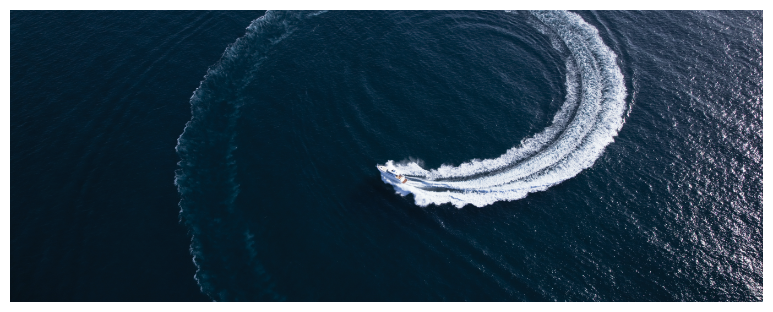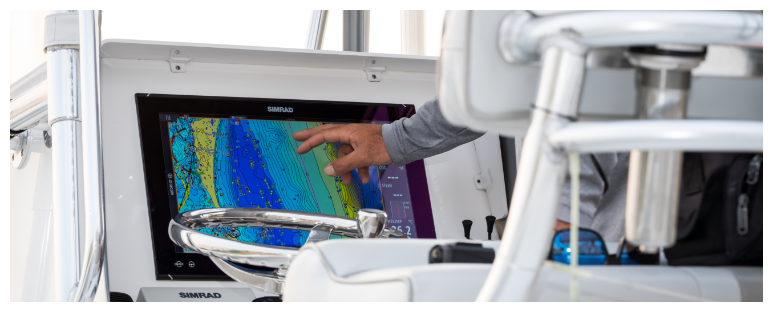 Pilots and charts
In most cases the autopilot works independently from the chart plotter, it is ignorant of its information. And while it is possible to connect the two, it's a deliberate move to keep them separate to ensure that it is the navigator's responsibility to decide where to go.
Standby
Whatever the function that is in use, it is always a one-button push to turn the autopilot into standby. This is a safety feature ensuring manual control can be quickly engaged if required. All the failure modes are designed to fail-safe; in other words, the pilot disengages to allow manual control.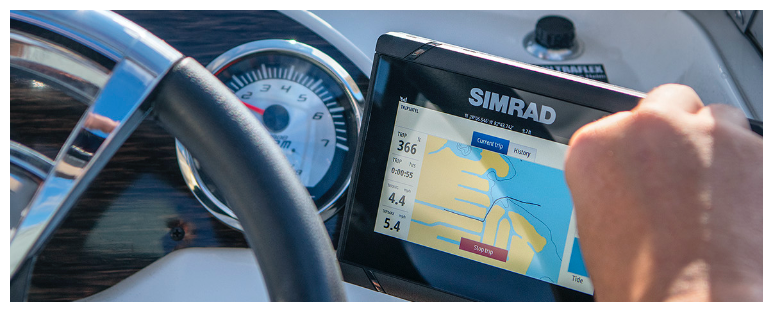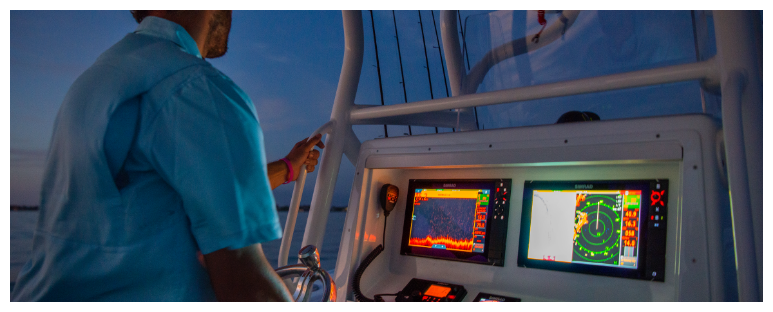 AIS
The autopilot does not integrate with AIS. Technically it is possible to have systems that react on the recognition of a target risk, but this requires some collision avoidance protocols to be adopted.
This kind of system is more likely to appear in the chart plotting system rather than the autopilot.
SteadySteer™
SteadySteer is a new function that allows you to take over the controls and change the vessel's heading without disengaging the autopilot. Once you've straightened up onto a heading, the autopilot will resume control. Meaning, the boat keeps going straight when you want to keep a constant heading without having to make constant corrections on the helm. It also makes course changes simpler - you don't have to guess how much course change is required. Merely point the bow to where you want to head, and the autopilot will kick in after a few seconds.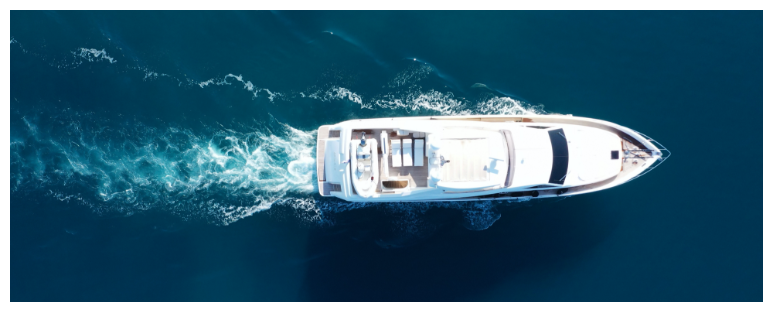 Eirik Hovland
Product Manager
Based in Egersund, Norway he is an experienced sailor and motor boater with expertise in both recreational and commercial autopilots. His work with autopilots began as a software developer before moving on to become a system engineer where a large part of his work involved the validation of autopilot systems.
Tonnes Haavarsen
Product Expert
Having started in the business back in 1978 he has extensive knowledge of autopilot systems and has seen considerable development in this field. Also based in Norway, his work focusses mainly on the technical side for a wide range of recreational and commercial autopilots.