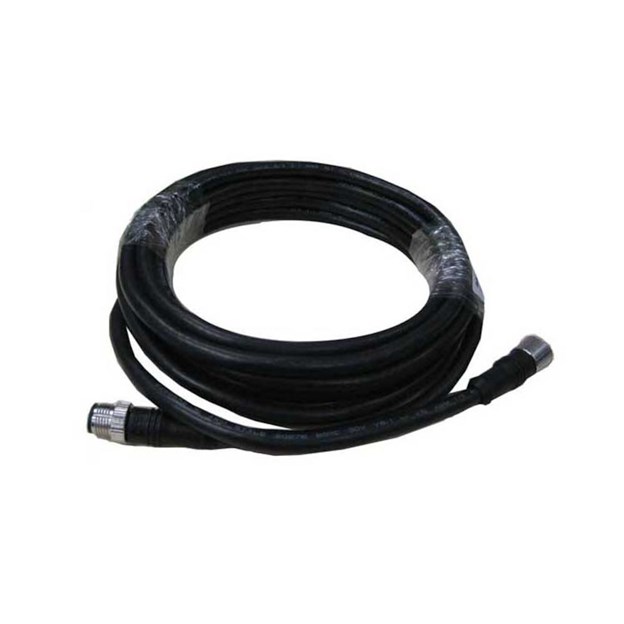 "https://www.simrad-yachting.com/assets/img/default-product-img.png?w=400&h=225&scale=both&mode=max"
RS90/V90 20 m Handset Cable
SKU: 000-11727-001
000-11727-001
Extend the on-board reach of your RS90 modular VHF system. This 20-metre (65-foot) cable allows an HS90 wired handset to be installed further from the bulkhead-mounted RS90 Transceiver.
Product details
Expand your RS90 System with Remote Handsets
This extended 20-metre (65-foot) cable makes it easy to add a remote HS90 wired handset to any RS90 modular VHF system, further from the main RS90 transceiver than possible using the standard 5-metre (16.5-foot) handset cable.

Easy Cable Installation
With one bare-wire end, it's easy to route the RS90 handset cable through small-diameter holes or cable glands in bulkheads or consoles. The pre-installed handset connector on the other end includes a mounting bezel and waterproof cover for simple bulkhead installation near your HS90 handset cradle.

A Modular System to Fit Any Boat
The RS90 is a modular VHF system that's expandable and customisable to suit any boat and any on-water communication needs. A single RS90 system can run up to six separate stations: four wired, and two wireless. Multiple stations can be used as a vessel-wide intercom system, keeping crewmembers in contact wherever they are on board. Every RS90 system requires at least one HS90 wired handset, which provides complete access to all functions and features.
Key Features
20-metre (65-foot) cable for HS90 handsets
Compatible with the RS90 modular VHF system
Pre-installed handset connector with mounting bezel
One bare-wire end for easy cable installation