Checking in with

Sergio Davì…
Just over a month into his planned 3.5 month voyage, Italian captain Sergio Davì arrived in the Canary Islands, Spain, the week of New Years, but went into quarantine as a result of a positive COVID test. Luckily, Sergio has felt only mild symptoms and has been checking in with fans regularly on his Instagram and Facebook feeds with regular live updates.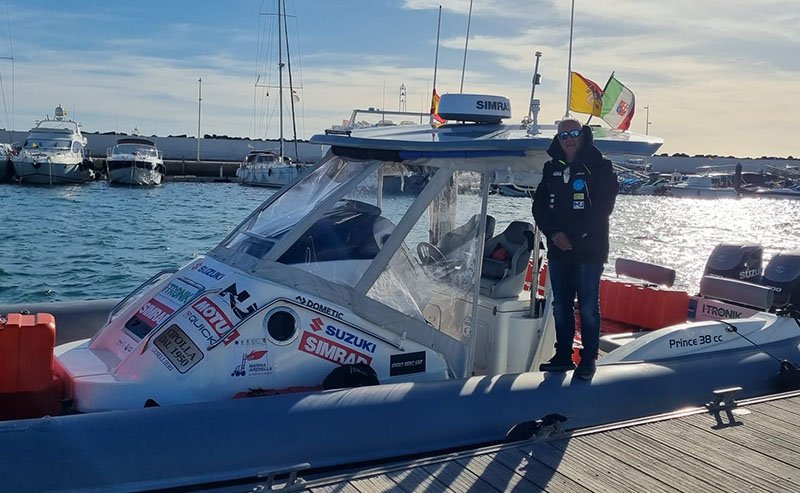 Despite this bump in the road, which meant a postponement of planned activities in Gran Canaria, and an initial start delayed by several weeks last month due to stormy conditions in the Mediterranean, Sergio has seen a successful beginning to his Ocean to Ocean RIB Adventure since setting off from Italy on December 15.
To start, Sergio captained back-to-back legs of nearly 500 nautical miles on his 38-foot Nuova Jolly RIB outfitted with Simrad® electronics, first reaching the Island of Mallorca from Sicily and then stopping in Gibraltar along Spain's southern Mediterranean coast.
The third leg to Lanzarote, Canary Islands, was Sergio's longest of the past month – over 600 nautical miles and five days on the water – and the first in the open ocean as he exited the Strait of Gibraltar and headed south through the Atlantic roughly tracing the Moroccan coastline.
Sergio then spent New Year's in Lanzarote before a quick half-day "sprint" to Gran Canaria.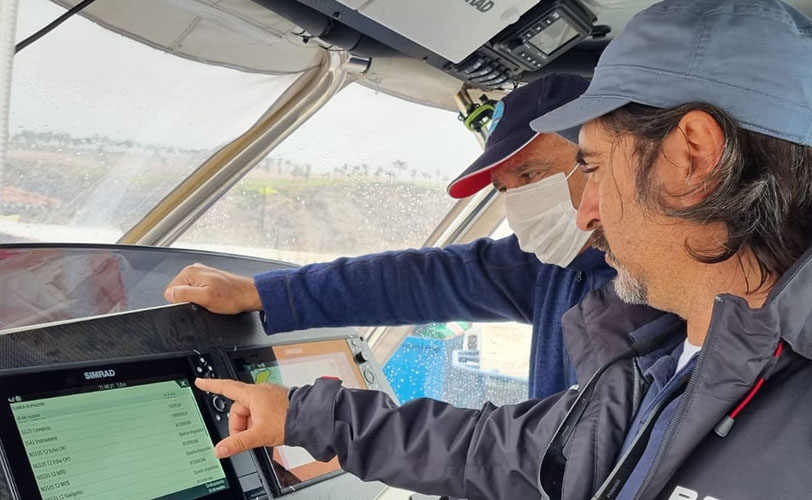 The added rest in Gran Canaria will serve Sergio well as he prepares for the two longest legs of his entire Ocean to Ocean RIB Adventure route: Gran Canaria to Mindelo, Cape Verde (835 nautical miles) and Mindelo to Kourou, French Guyana (1800 nautical miles).
As part of his preparation, full technical checks were carried out by Simrad® technicians courtesy of the team in Spain.
Sergio also provided us some insights into how he planned to use his electronics during his next leg – for example how he deploys two watch zones when using his Halo® radar and where his waypoint destination is in Cape Verde.
Throughout it all, Sergio will continue to take water samples and track other wildlife in conjunction with two prominent marine biology research universities in Italy. The final goal remains the city of Los Angeles -- at this point still over 8000 miles away.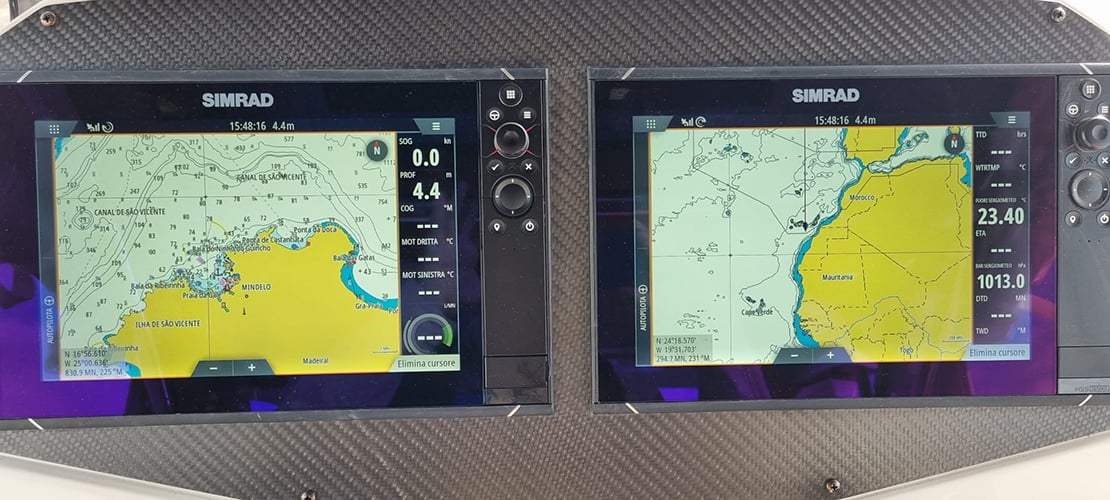 Stay tuned for next week's preview of that long trans-Atlantic crossing and how Sergio plans to manage that grueling solo voyage with the help of Simrad® electronics on-board.