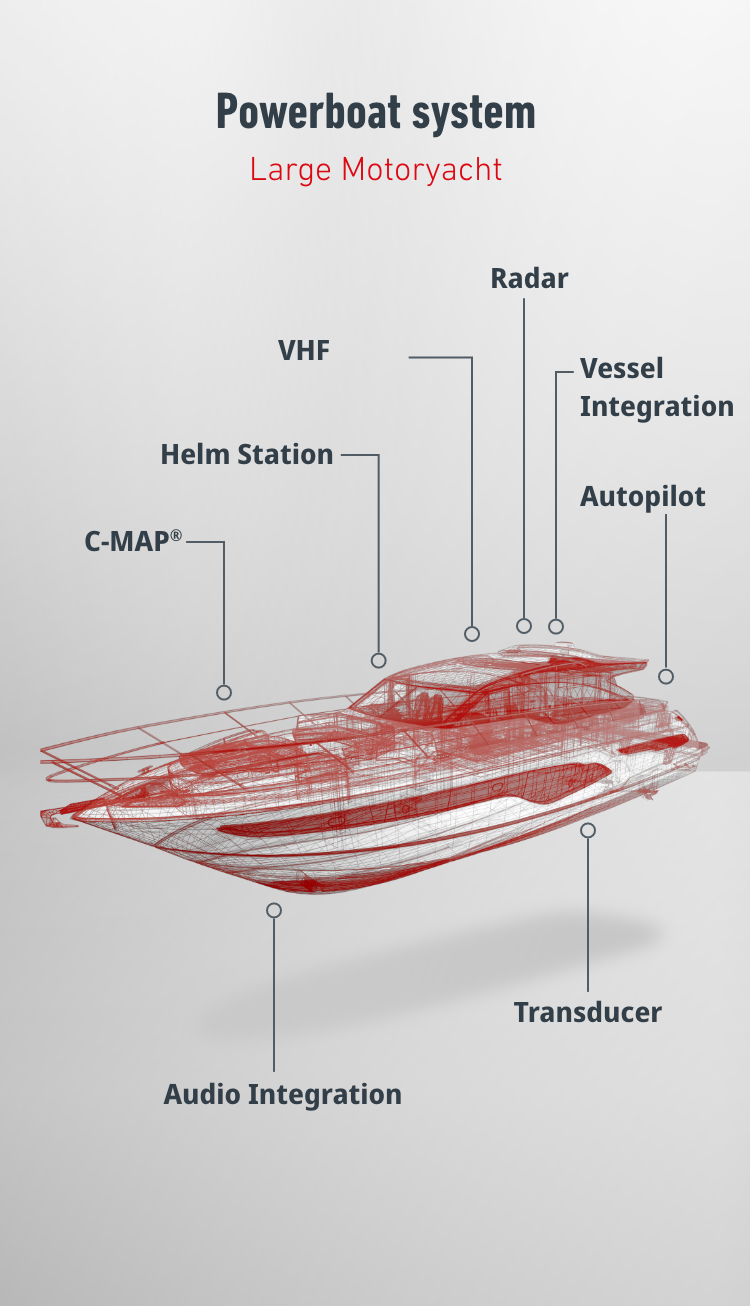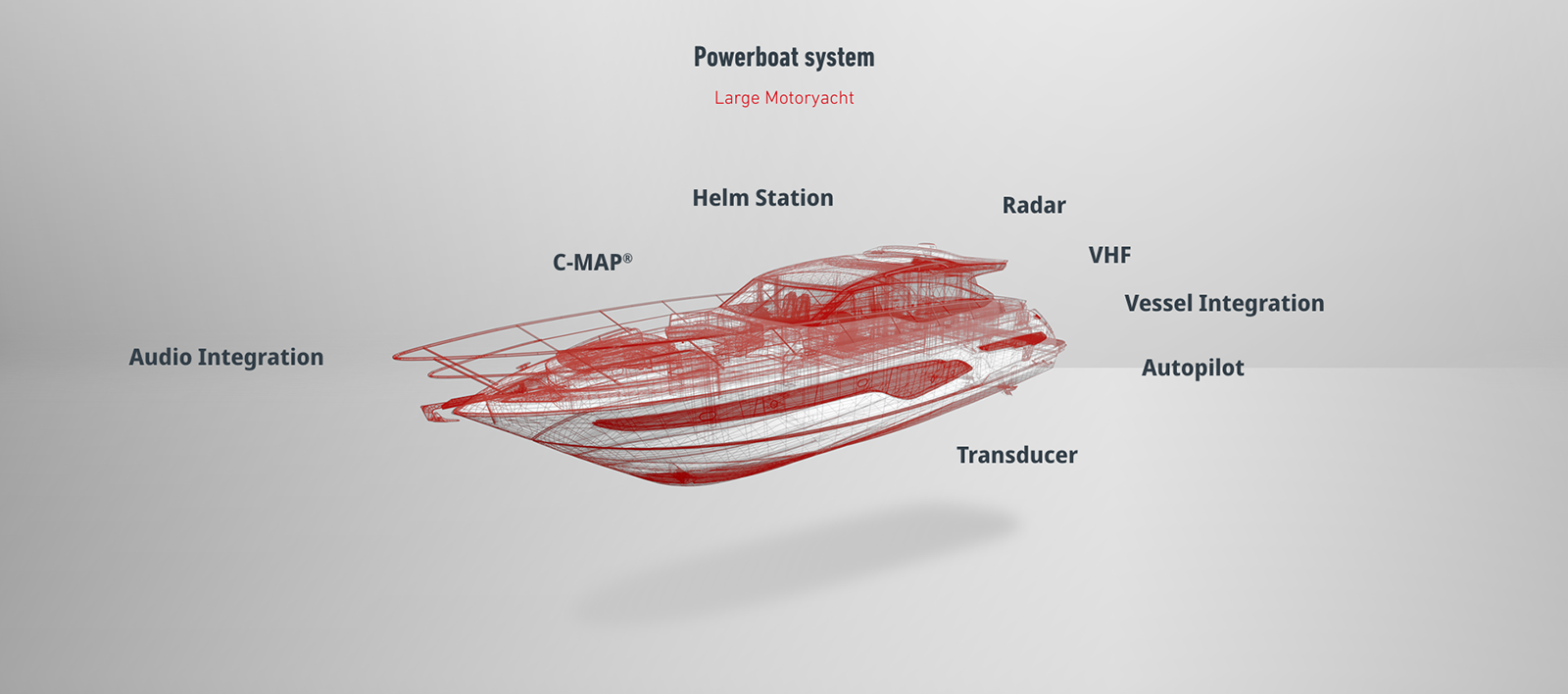 Audio Integration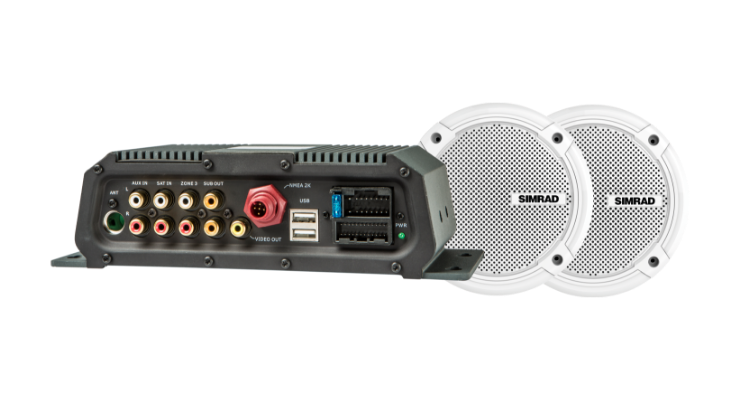 Stream music, playback video or connect to 3rd party partners using industry-standard connectivity
C-MAP®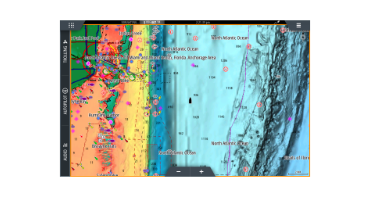 Detailed coverage in multiple formats to help you navigate wherever you are in the world
Helm Station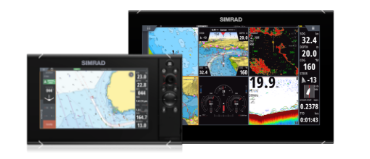 Best-ever processing power, fast networking and connectivity unlocks a range of user capabilities
Radar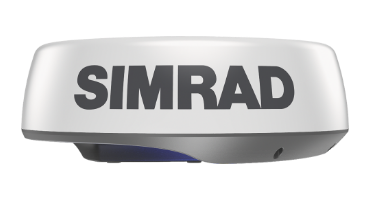 High-quality short, mid and long-range detection for the ultimate view in collision avoidance
VHF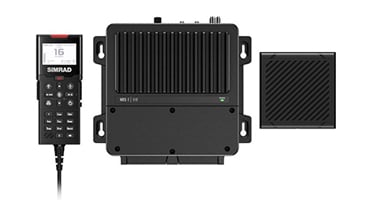 Advanced feature, modular and configurable system with an integrated Class B AIS transceiver
Vessel Integration
Extensive monitoring and control of engine systems and other vital on-board services

Autopilot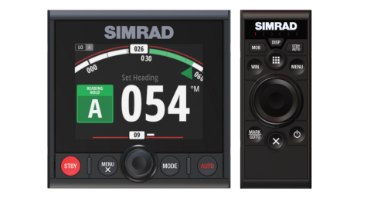 Easily set headings and access advanced pilot modes for hands-free manoeuvres
Transducer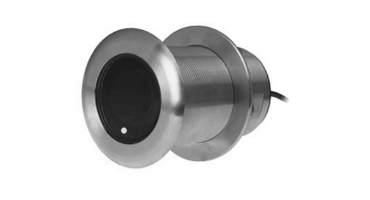 Low profile mounting and angled element (choice of 3 settings) for greater detail and resolution
Whatever your activity, we have the ideal setup for you
We offer a comprehensive portfolio of precision technology solutions for a complete experience: our SolarMAX™ IPS high-definition displays and multi-touch technology, delivering the perfect hybrid of touchscreen and conventional all-weather controls; an extensive range of Simrad modules and accessories to expand your system - advanced charting, sonar and radio technology, legendary HALO® Radar for increased situational awareness or as a powerful bird-finder, and automated control with fully integrated Simrad® autopilots. With multi-display systems linking all your onboard electronics and real-time data at your fingertips, we have the right technology for you.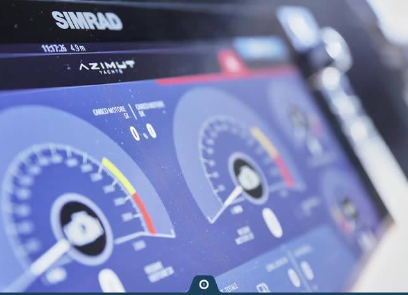 Monitor and Control Every Aspect of Your Vessel
Our flagship NSOevo3S™ and NSSevo3S™ Multifunctional Displays come with our best-ever processing power, fast networking and connectivity to unlock a range of user capabilities. Orientate charts at the touch of a button and monitor tide changes without changing pages. Split-screen layouts allow you to see more than ever with up to six panels displayed simultaneously. Get clear views under any lighting condition and ultra-wide viewing angles with SolarMAX™ IPS high-definition displays. Mirror displays to compatible smartphones and tablets, and use the Simrad® App to access charts, plan trips and much more on- and off-the-water.
In addition to C-MAP® charts, NSSevo3S and NSOevo3S are compatible with a wide range of other charting providers, including Navionics®, CMOR and Florida Marine Tracks (US).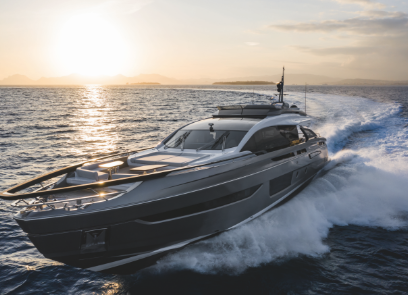 See Vividly for Superior Situational Awareness
Identify hazards in an instant with our award-winning pulse compression Dome radars. See near and far simultaneously (up to 48nm), and get ultra-fast updates every second. Be ready instantly with low-power standby mode. Highlight targets using custom modes (harbour, offshore, weather and bird modes).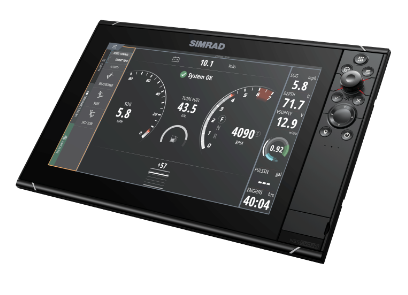 Monitor and Control All Key Boat Processes
Integrate all your on-board electronics with vessel-wide monitoring, digital switching and control capabilities. Control systems such as navigation lights, bilge pumps, engine data (NMEA 2000® compatible for real-time data such as fuel flow, engine temperature, RPM and battery voltage), and other vital on board services.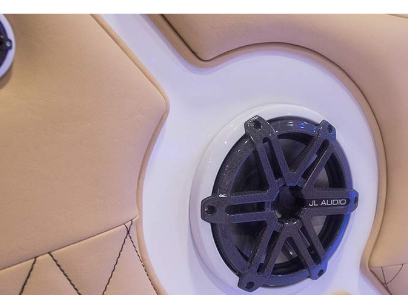 Keep the Tunes Flowing Out on the Water
The SonicHub® 2 system features Bluetooth® connectivity to stream music from smartphones and tablets, built-in AM/FM radio, music and video playback from USB drives, and SiriusXM® satellite radio support*. Or connect to a variety of 3rd party partners using industry-standard connectivity.
*US only, requires WM-4 module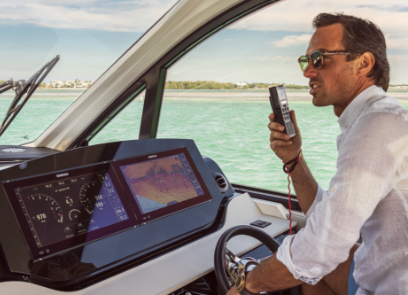 Hear, Be Heard & Seen with the Latest in VHF Radios
More than a radio, the RS100-B also functions as a hailer, foghorn, and on-board intercom. Features Track buddy (automatic tracking of other radios using their VHF MMSI) and an integrated Class-B AIS transceiver to aid collision avoidance in busy waterways. Class D DSC functionality, enabling rapid transmission of distress calls, and a built-in GPS receiver. Includes NMEA 0183® and NMEA 2000® connectivity. The system supports up to eight handsets (four wired and four wireless) and four external speakers for vessel-wide communications.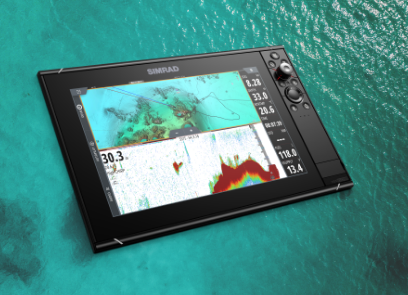 Clear Views of What's Below the Surface
Add a SS75 CHIRP Transducer – for fast, accurate depth readings. Low profile mounting and an angled element (20", 12" or 0") direct the beam down for greater detail and resolution, while also incorporating a temperature sensor for accurate water temperature readings - useful for helping pick the ideal spot for a swim or throwing in a line for some casual fishing.
Stay in Control and On Course
Regardless of vessel speed or sea conditions, the AP™ 44 autopilot controller will give you precise and confident course keeping; saving time and fuel, while reducing workload and fatigue to get you to your destination faster. Our Autopilots accommodate hydraulic, mechanical and power assisted stern drive systems with a broad range of drive units to match almost any type of steering system.
Need more guidance? Our Autopilot Buyers Guide will help you through the process of selecting the right system for your vessel.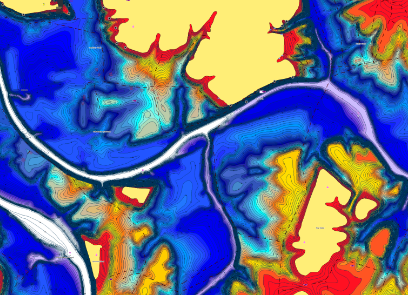 Exclusive C‑MAP® DISCOVER™ and REVEAL™ Charts with Views Like Never Before
Using precision data from multiple sources, C-MAP is our preferred partner for charting. The DISCOVER charts offer a choice of coverages and include all the core features, while REVEAL charts display the very best of C-MAP. DISCOVER has the very best of C-MAP High-Res Bathymetry, for the clearest views of wrecks and reefs along with full-featured Vector Charts, Tides & Currents and Subscription-Free Easy Routing™. Custom Depth Shading makes it easy to distinguish different water depths and detailed port plans. Adding to these core features, REVEAL offers Shaded Relief, including game-changing Ultra-High-Res Seafloor Imagery unique to REVEAL, Aerial Photography, Satellite Overlay and Dynamic Raster Chart presentation for a traditional paper chart look and feel.
NSSevo3S™
Best-ever processing power, fast networking and connectivity to unlock a range of user capabilities.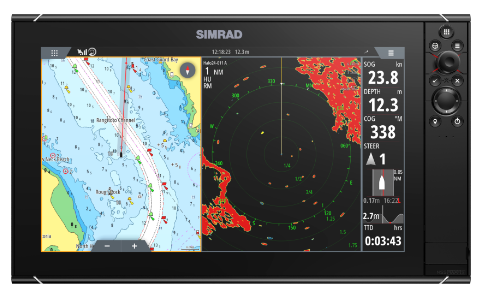 NSOevo3S™
Our flagship system delivering state-of-the-art multi-functionality with superfast networking and connectivity.