A boat can charm you with its looks or catch your attention with its price, but will it be right? It's important not to get rushed or caught up in the excitement of purchasing a boat which does not fit your intended needs, or that may have hidden issues.
Boating has never been more popular, given our newfound desire to get away from it all, but taking a little time over your purchase will usually enhance the pleasure.
Key decisions
What is your intended boating activity? This will largely dictate the type and style of boat best suited to your needs and focus your search. Boats have evolved to very much suit the purposes they are intended for, which is why there is such a wide variety.
The second consideration is of course budget. There is a very rough rule of thumb that suggests you should budget 10% of your purchase price as an annual running cost. In reality, there could be quite a wide variance in that ratio, up or down, depending on the boat's value, where you keep it and how often you use it.
Here's a basic list of some of the annual costs to consider, in likely order from most expensive down:
Marina, moorings and storag
Boat insurance
Registration, licensing and tax
Fuel and consumables
Replacement equipment and accessories
Maintenance and servicing
Marina, moorings and storage
This is often the highest annual cost item to consider. It is typically a cost that rises with the size of the boat. The very best marinas will typically provide an excellent service but at a price. You can defray some of the cost by choosing a more basic arrangement for mooring your boat, such as a buoy mooring if available, or perhaps a less popular area.
If you do your boating in more extreme climates, then you'll need to factor in off-season storage in a protective facility. Typically most GRP / plastic boats benefit from being lifted ashore for a spell.
Trailer boating is typically much cheaper than a marina berth, provided you have space and permission to store your boat at home and the right vehicle to tow it with.
The increasing number of boat parks being built, where the boat is launched for the times you need it, is another option worth considering for smaller boats.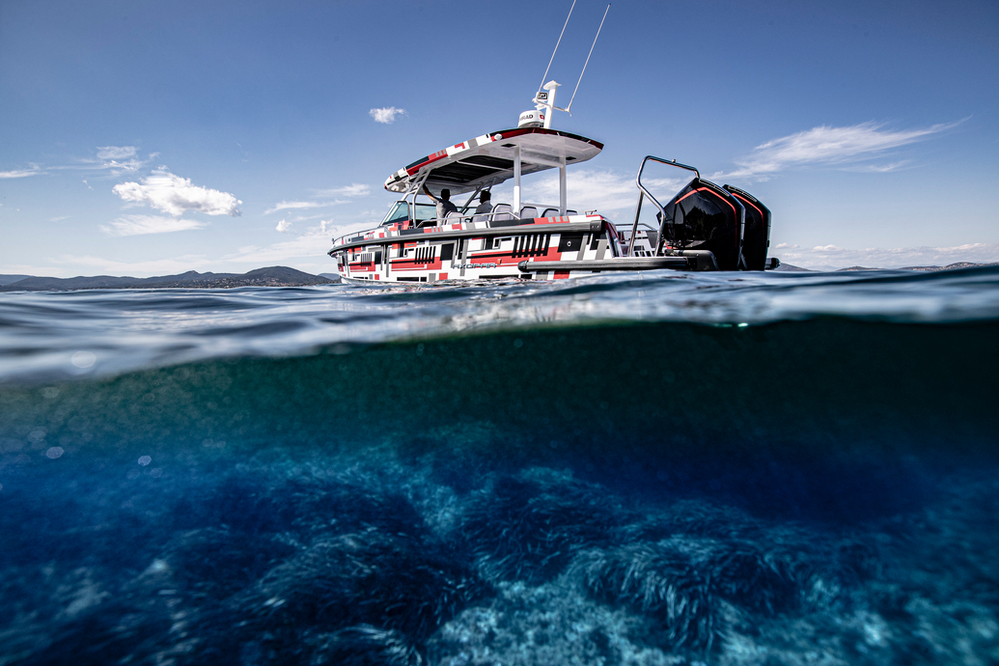 Boat Insurance
Rules vary nationally, regionally and according to where you keep and use your boat. Expect that you will need to factor in at least third-party liability insurance and comprehensive insurance will be needed on a financed vessel. Insurance also helps you to defray costs that could arise, such as salvage (which can occur even if someone tows you in after a breakdown) and legal claims.
Registration, licensing and tax
Registration of your boat may be required by law, depending on where you live. You may also need formal registration of title for marine finance. Often this is an infrequent or one-off cost though so not a big factor once organised.
For some regions, particularly for some inland boating areas, you may require a licence or toll and this can be a more significant annual cost. Do also be aware that some countries have variously operated a taxation system on boats.
The answer on all of these points is to research the area you intend to do your boating in to ensure you understand what is required.
Fuel and consumables
Fuel costs will largely be determined by the frequency and duration of trips you are making. Consumption can increase significantly with increased engine size, factors which need to be worked into your budget.
As a very approximate guideline, for every 100hp (75kW) work to the following for wide open throttle consumption:
5 UK gal/hr / 6 US gal/hr / 22lt/hr for diesel engines
7 UK gal/hr / 8.5 US gal/hr / 32lt/hr for petrol four-stroke engines
9 UK gal/hr / 11 US gal/hr / 41lt/hr for diesel engines
Do bear in mind though that wide-open throttle is not commonplace or even preferable and some engines are more efficient, so these should be worse-case numbers.
Hybrid and full electric boats are making impacts now, but have yet to become mainstream. The efficiency of the current generation of hybrid motorboats may not be that much greater than conventional power currently, but technology is expected to advance.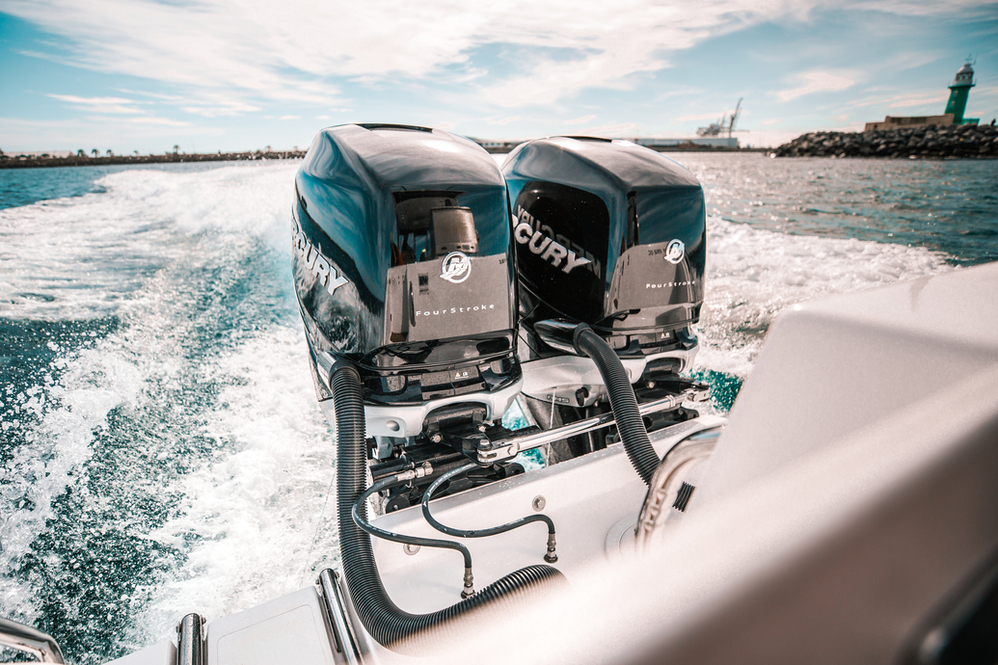 Replacement equipment and accessories
A pre-owned boat may have a certain amount of kit sold with it by the owner. In such cases ensure you know what is included in the sale, but do expect you might have to immediately replace or service safety kit such as lifejackets, flares and the liferaft if one is fitted.
Older pre-owned craft may still have their original marine electronics in various states of repair. It's a good idea to consider whether you can factor in an upgrade within your budget. Pay particular attention to the VHF radio and antenna. Charts on marine electronics may also be well out of date.
New boats these days are often supplied with the basics, but again you'll have to anticipate adding safety and first aid kit, equipping the galley and wash facilities, bedding and so on.
Maintenance and servicing
Maintenance and servicing costs are greatly influenced by the style of boat you buy, how it is powered and what size it is. For example, a lift ashore will cost more the heavier and longer your boat is. For larger motor yachts it also pays to check there is a lift facility near to where you are mooring that can cope with your vessel.
Different types of engines and drives will have variable requirements too.
A golden rule of thumb is trying to do basic maintenance frequently, rather than letting your boat get out of hand and accumulate more expensive issues. Many things you can do yourself if you choose, like keeping the boat washed down and investigating early any small faults before they become big ones.
New boats will bring a certain amount of surety, but will still be needing to be maintained as soon as you take delivery. For pre-owned boats, it's best to employ a surveyor to get advice on any areas of the boat that need to be remediated. This almost always can be dealt with before you part with your money, or factored into the final price.
In terms of environment, saltwater is more corrosive than fresh, but freshwater freezes faster and river and lake environments often also present other issues like leaf fall blocking cockpit drains and moss on decks. Colder climates and warm, humid regions also bring their own challenges. Chat to boat owners in the area, they will often know the very best tips for looking after your boat for any given location.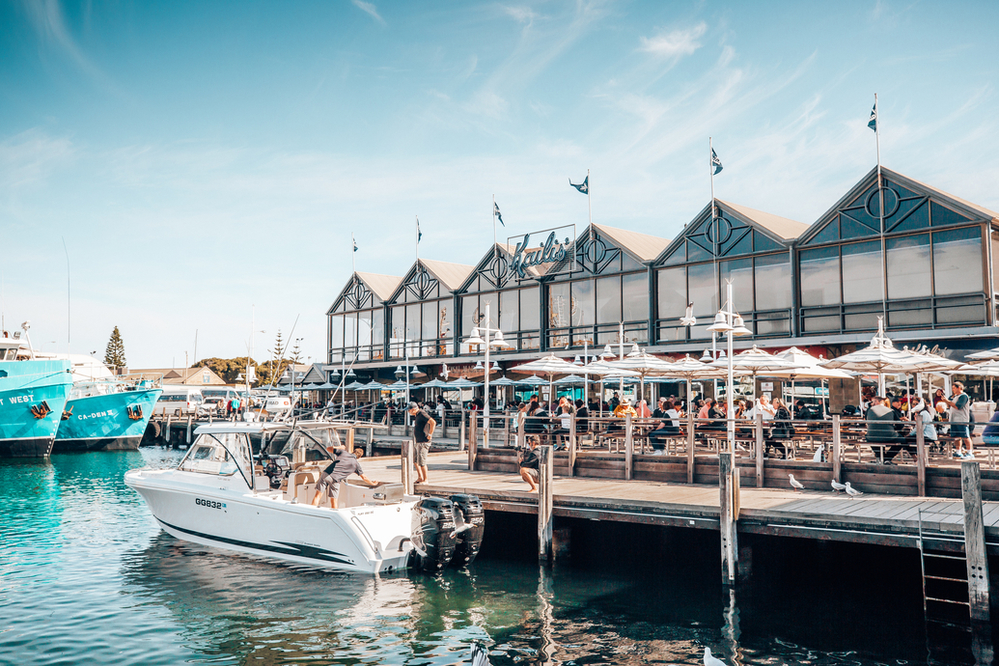 Next steps specifically for newcomers
Here are five top tips as to how to further inform your boat buying decisions:
Do you have any family or friends with a boat? If so ask if you can tag along one day assuming social distancing rules allow. You'll learn loads about boating and the lifestyle that will help you make your own choices
Check out the advice given by professional boating organisations online. Some of our favourite information sources include Discover Boating, RYA Get Started in Boating and Hiswa's Welcome to the Water.
If someone in your family group is nervous then introduce them to the boating lifestyle on the inland waterways, either with a day hire or holiday rental. Once hooked, the only problem you'll have is getting them off the water!
Take a training course. You don't need to own a boat to do this and you'll learn a lot more than just the skills of the syllabus. Go for a practical starter course in the summer – you can always do classroom or online-based courses to add to your skills in the winter
Find out if you have a boat club in your area. An increasing number now are catering for people who don't own boats and you'll discover just how friendly boating people can be