Discover by boat.

Exploring the world's third longest fjord.
The nature of Norway's coast means that there is a lifetime's worth of experiences awaiting those who manage to get some form of boating in there.
For this episode of our Discover by Boat series we have chosen the Hardangerfjord, the world's third longest fjord with its many guest harbours in the small towns and villages offering an accessible way to explore the region along relatively sheltered waters.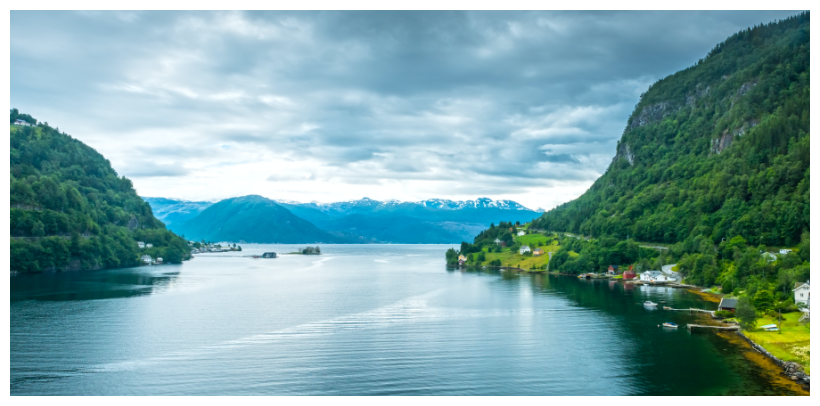 Getting there
Those planning a visit by boat will no doubt make the Hardangerfjord part of a larger cruise of the Norwegian south-west coast. If short legs and day cruising is preferred as a means of reaching Norway, then the preferred route from North Sea directions for many is the Dutch and German coasts before taking the Kiel Canal into the Baltic, but this will need more time. Alternately jumping from Den Helder in the Netherlands to Tananger is a passage of around 360nm or if looking for a shorter direct passage from the UK then Peterhead to Tananger is around 260nm. From there the guest harbour at Jondal is another 100 miles on but with plenty of places to stop prior as you weave through inside the extensive islands that guard the Norwegian coast.
Many will visit this region by air. The nearest international airports are Bergen (BGO), Stavanger (SVG) and Haugesund (HAU).
If you are considering using your car and trailing or carrying a boat to the region then Norway can be accessed via ferry services from Germany and Denmark. Unfortunately there are no current direct passenger/car services from the UK.
Boating options
If you cannot take your own boat then there are some options in the area.
Yacht Charter Norway has a bareboat and skippered charter base in Bergen.
Hardanger Fjord offers skippered charter aboard a Princess 50.
At the other end of the scale Eidfjord Fjell & Fjord Hotel offers day boat rental and Fjord Tours arranges kayak tours in Eidfjord.
You can also check out the schedules of the day passenger vessels and small cruise ships that explore the western coast of Norway.
Exploring the Hardangerfjord
Your route can start in Jondal Guest Harbour near the Folgefonna National Park which has a fully equipped service centre. While staying here you can try a guided glacier hike, summer skiing on the Hardangerjøkulen glacier or enjoy a lazy day at one of the superb restaurants, followed by a visit to one of the local cider Farms.
Heading north around 33nm into the heart of the Hardangerfjord you find Ulvik with free docking for 8-10 quayside moorings, there are local amenities in the centre and opportunities to explore Mount Kvasshovden, famed for it's uphill cross-country race. Guided tours can be arranged around Ulvik Frukt and Cideri, in addition to forest walks and kayaking to local inlets.
A short 11nm retracing steps down to Eidfjord provides the opportunity to walk into National Tourist Route Hardagervidda, through the National Park viewing the Vøringsfossen and Måbødalen waterfalls. Hotels, camping and fishing all make this a super facility although ensure you obey national laws and don't exceed your private export quota of 10kg of fish!
Routing south again to Kinsarvik provides access to four majestic waterfalls in the local Husedalen valley and an activity centre where you can sea kayak or take a trip on a replica Viking boat. You can also visit the hut of composer Edvard Grieg.
With modern apartments, hotels such as the recently renovated Art Nouveau "Blue House", and camping rooms, Odda is well provided for a longer stay, the area offering cultural trails to the glacier of Buerbreen, or a more relaxed time in the local cafes or using on-water recreational activities.
What else do I need to know?
If you intend skippering your own boat then you'll need to take an approved certificate of competence with you - check with your own national boating authority. If taking your own boat also ensure you have all mandatory paperwork and make sure you've checked what customs clearance, if any, apply to your nationality. When we checked blackwater (toilet or holding tank) discharge is not allowed within 300m of shore - be careful to know the latest environmental requirements wherever you visit.
Norway also has strict drink driving laws for cars and boats. Which may be easier to comply with as a beer might easily cost you €7!
Note at the moment Norway has a mandatory quarantine period of 10 days for arrivals from high risk countries, including many European nations.