Five of the best

Adriatic marinas
Five of the best

Adriatic

marinas
Forming the interface between western and eastern European cultures, the Adriatic Sea offers an incredible playground that is hard to equal, anywhere in the world.
It feels eminently explorable, given its length of around 440nm and measuring barely more than 100nm at its broadest point.
On the other hand, the 2000nm of Adriatic shoreline is bejewelled with bays, harbours and thousands of islands that could happily occupy a lifetime of boating.
Making a choice of five places to base yourself in the Adriatic is very hard, but we've gone for a balanced mix here offering some of the best experiences to be had.
Marina Dubrovnik, Croatia
ACI Marina Dubrovnik is a perfect venue to introduce you to a world of lazy and idyllic cruising. It is located on a Croatian coastline studded with islands that has to be experienced to be believed.
ACI was ahead of its time with the creation of value-add havens that keep the whole crew happy – when you reach Marina Dubrovnik up a short river you'll find a golf range and swimming pool among the amenities.
Dubrovnik is a UNESCO World Heritage Site with an obstinate track record of surviving catastrophes such as a massive earthquake in the 17th Century and several months of siege in the 1990s Croatian war of independence. These days it is only besieged by tourists and the old quarter, while still bearing the scars of war, has very much rediscovered its mojo. It's also remarkably accessible thanks to its international airport, just 15km from the city.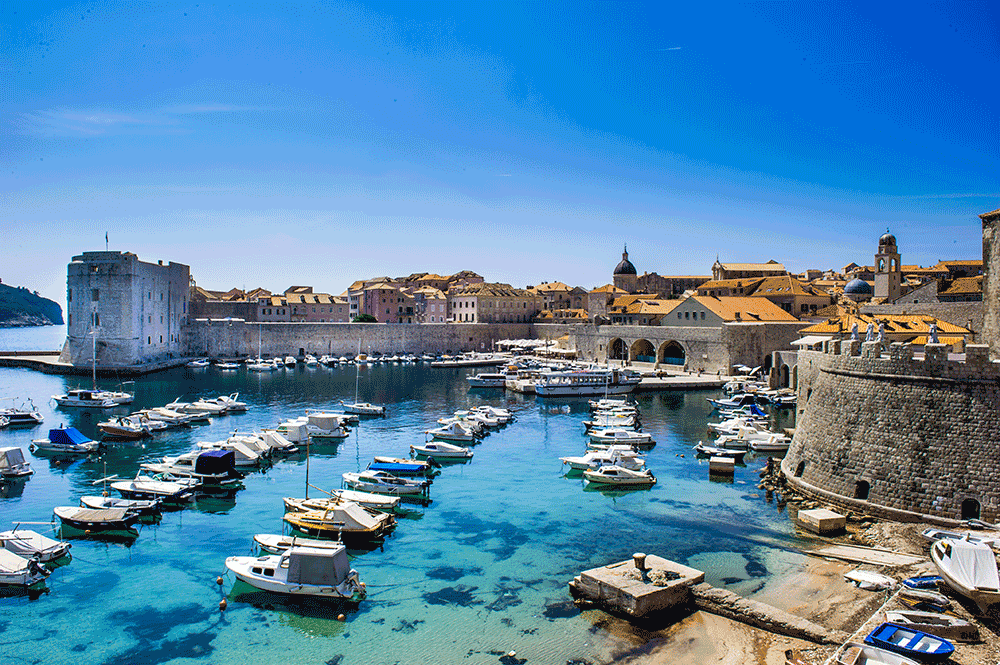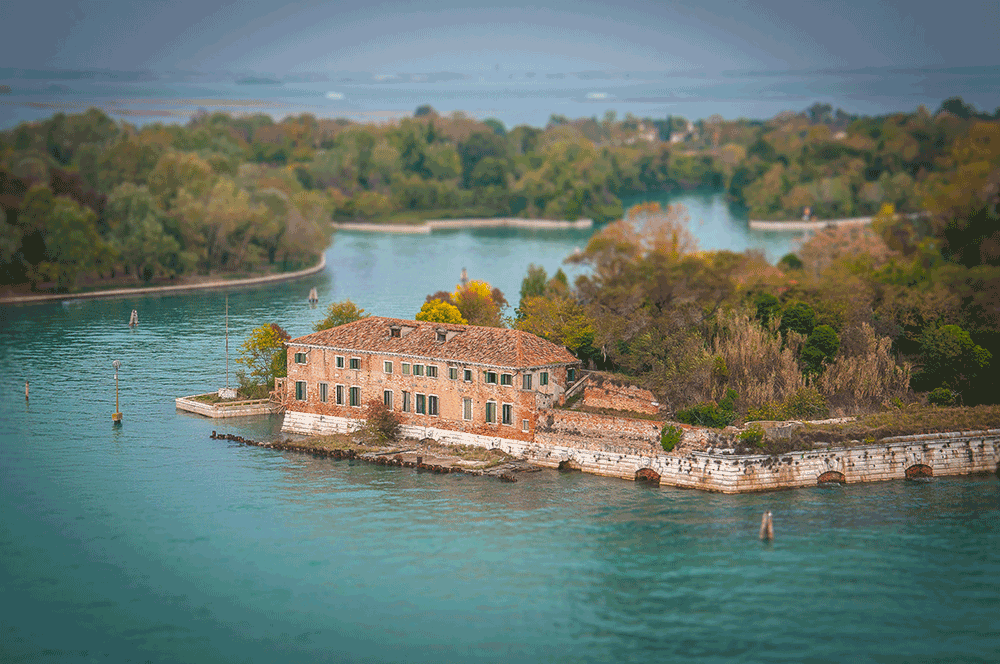 Vento di Venezia on Certosa Island
Venice is such a huge destination in its own right, that you forget it lies at the head of the Adriatic. Leisure boat berths anywhere in the Lagoon are understandably popular, so pre-book wherever you go.
Our choice is Vento di Venezia on Certosa Island, situated close by the centre of Venice itself – surely the most romantic way to visit this world-renowned city. Despite its location and Five Gold Anchor rating, pricing is surprisingly modest. The marina offers full services and peaceful oasis minutes from the Piazza San Marco. It's also just a 30-minute water taxi ride away from the airport, making it a very useful option for a longer-term stay, or crew transfer.
Marina Mandalina, Croatia
The sybaritic option among our Adriatic top five is delivered by D Marin's Marina Mandalina, a Five Gold Anchor haven in Šibenik, Croatia. Offering 440 high-quality boat and superyacht berths within its sheltered bay, the marina borders the D-Resort Šibenik with its hotel spa, sports centre, two outdoor pools, kids club, restaurants, bars, boutiques, salons and more.
The 89 islands of the stunning Kornati National Park are just a short cruise away, while the atoll-like sheltered bay of the 45km Dugi Otok (long island) is similarly easily reached.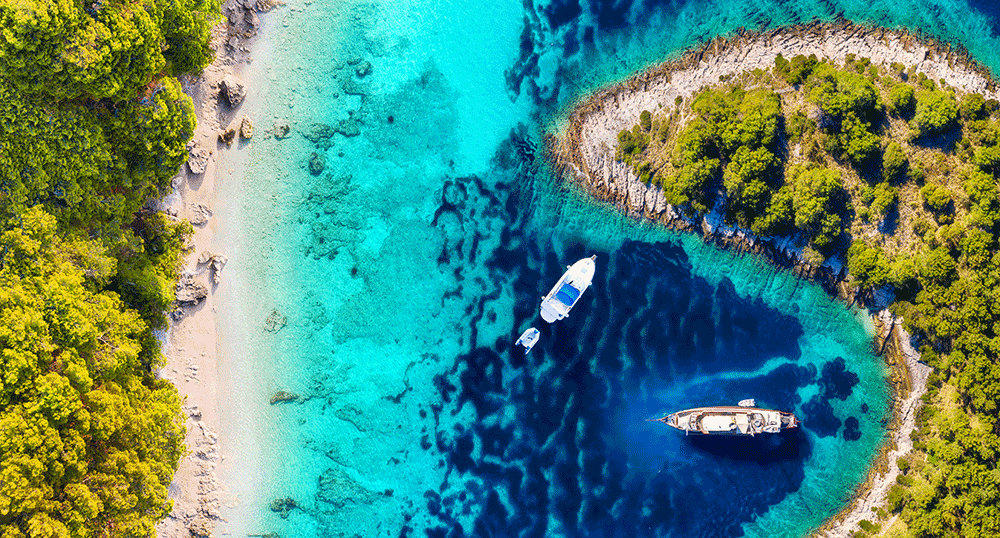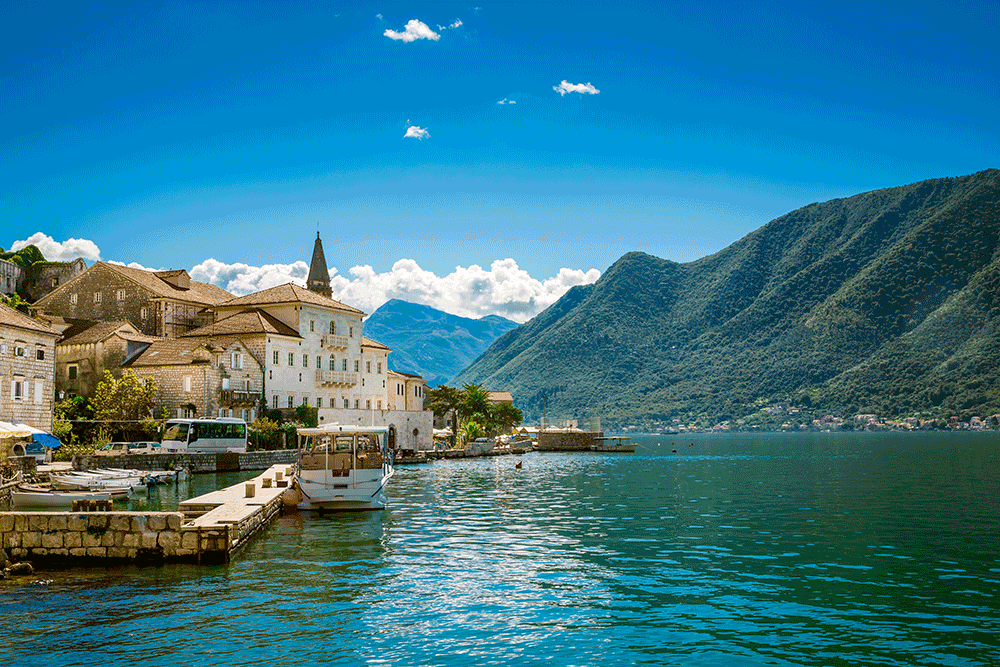 Porto Montenegro
It's hard to imagine an Adriatic top five without including the Platinum Gold Anchor Porto Montenegro Marina. This is more a whole village in nature, rather than just a haven, with all the boating infrastructure you'd ever need, plenty of shoreside facilities to relax in style and social interaction too through an active yacht club.
Given there's so much anchoring possible in incredible locations up and down the eastern Adriatic coast, you are typically going to head for a marina more as a treat or to leave your boat somewhere safe. Porto Montenegro, tucked into the UNESCO protected Bay of Kotor, ticks all of those boxes. It also handily lies within reach of Tivat, Dubrovnik and Podgorica international airports.
If you are of an adventurous nature then head inland to discover that Montenegro offers some of the most rugged terrain that you'll find anywhere in Europe.
Marina Brindisi, Italy
Our wildcard pick in this group of five Adriatic Marinas is Marina di Brindisi. At first glance there may seem to be countless better choices we could make, but look again and you see a destination within minutes of the local airport that is perfectly placed from which to direct your boat towards Adriatic hot spots to the north, Ionian gems to the south east and Sicily to the south west.
This is not just a transit port either. Many attractions are within easy reach of the marina, particularly if you like architecture, food and wine.
In summary, Brindisi is the perfect pivot point for a world of boating adventures and it's a Five Gold Anchor facility too. What's not to like?