Safe swimming off your boat
There's nothing nicer than heading out to an anchorage or remote river reach to take a cooling dip off your boat. Follow our top tips for lots of overboard fun without any drama.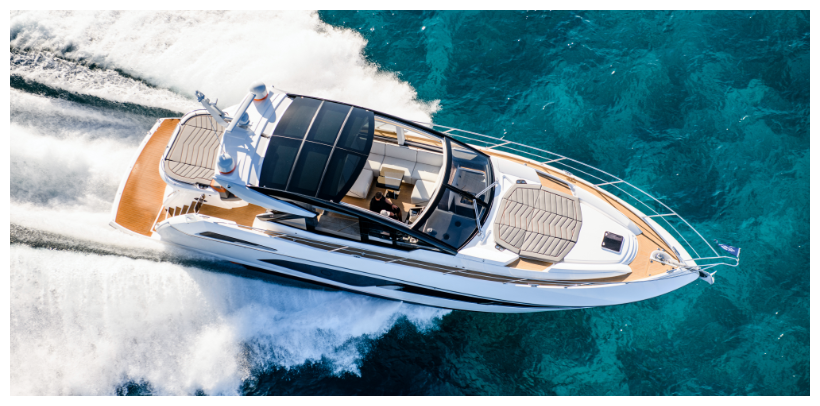 Pick the right spot
Not all water is good to swim in. Most marinas and slipway areas ban swimming for very good reasons so you'll need to choose a more appropriate place for your dip. Avoid areas with strong currents, high boat traffic and other local conditions that make swimming unsafe or illegal.
On freshwater you need to check any local laws and guidance. At the height of the summer the sudden growth of potentially poisonous algal blooms can be a risk on lakes and other inland waters. So do check any risks.
Getting back out
It's much easier to jump off a boat than get back on. Long before flinging yourself over the side, check how sturdy and functional the bathing ladder is if you have one fitted, or the best method of getting back aboard if not.
A good tip if you have an inflatable dinghy is to have that in the water. It may be easier to roll into that first if you leave the tubes a little bit soft and also potentially you can take it across to anyone if you spot them struggling.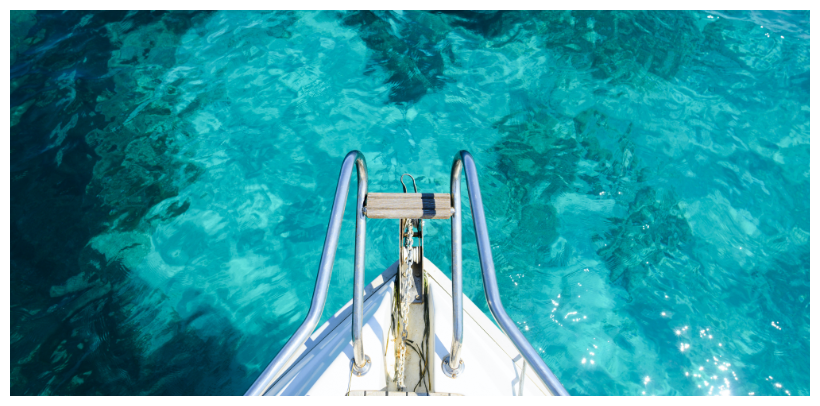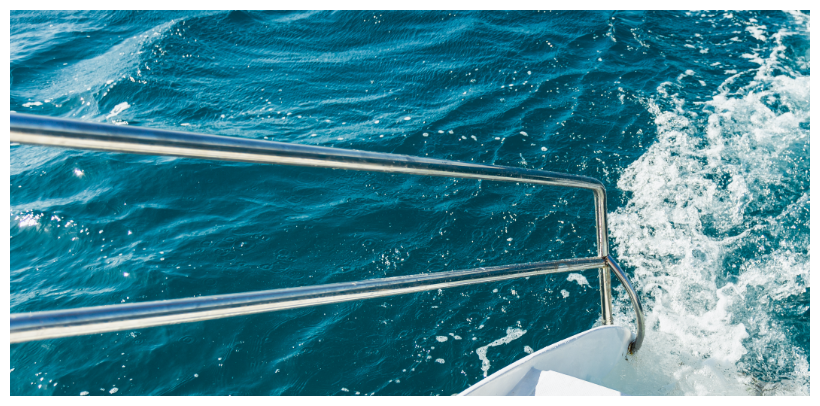 Making it easier
Allow for the fact anyone swimming might be a little bit cold and tired. Help the process of getting back aboard by checking you have strong grab rail you can reach when you are no more than around waist height in the water or provide a grab rope, knotted at intervals and tied to a strong point above the ladder.
If your bathing platform gets slippy when wet, soak an old heavy towel and lay that down to provide more grip.
Switch off
Ensure any boat engines are off and ignition keys removed or start buttons disarmed. If you have 110V or 240V generator or inverter it's a sensible safety tip to turn that off also before people get in, just in case there is an electrical fault you are unaware of.
Keeping all engines off also prevents any build up of exhaust fumes in the area your swimmers will be breathing in when they approach the boat.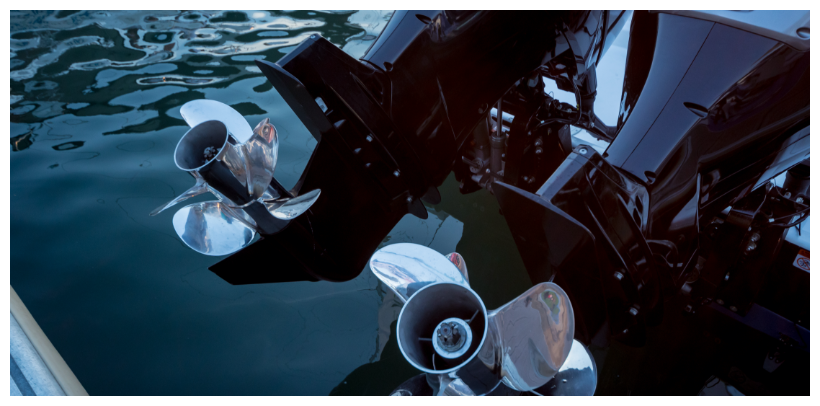 Set an alarm
At anchorages you'll become quickly focused on the fun as everyone jumps in. Get familiar with the audible alarm functions of your marine electronics so that the system keeps watch on your position while you keep an eye on the swimmers. Even the Cruise 5™, the starter model in the Simrad® chartplotter range, offers the ability to set a shallow water alarm and an anchor alarm that watches whether the boat moves outside of a zone that you set.
Flotation devices
Weaker swimmers should wear a personal flotation device (PFD). The best choice would be a buoyancy aid, which is easier to swim in. You also will not want the crew discharging the air cylinders on your auto-inflate lifejackets!
If they don't want to wear a PFD then make sure they are never too far away from something that they can grab hold of to keep them afloat.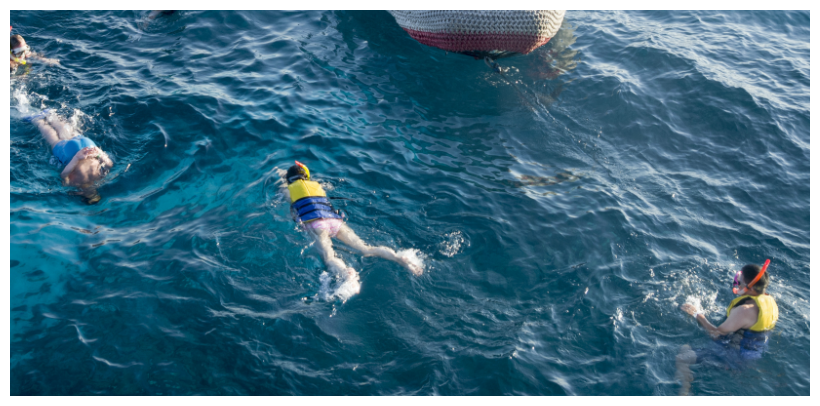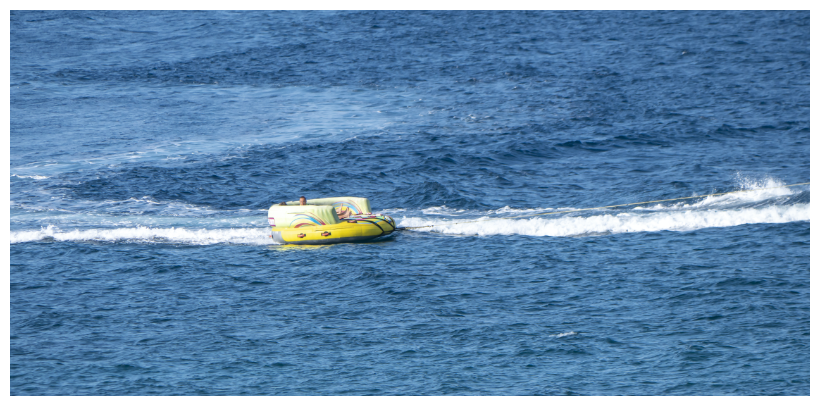 Stream a line
If you are swimming in water with a tide or current, then stream a lifebuoy on the end of a floating line, tied to the boat. This offers a safety point for weaker swimmers to aim for if they are struggling to stroke back.
This rigs also helps to warn other boats that you might have people in the water. Jet skis and ski boats may not notice your swimmers so this is a good safety tactic.
You can also use towable toys, the dinghy or inflatable kayak for the safety point and these can be a fun addition to the water games; just make sure they have a strong enough point to securely fasten them.
Another good tip is for the swimmers to use swim fins, which really give a boost when in a current.
Check the depth
Jumping off a boat is great fun, but make trebly sure the water is deep enough if leaping from height or diving in head first. Remember the depth shown on instruments is usually right underneath the boat and not off to one side. Your decks will get slippy with people dripping all over them, so caution anyone to be careful aboard when contemplating their leap-off spot.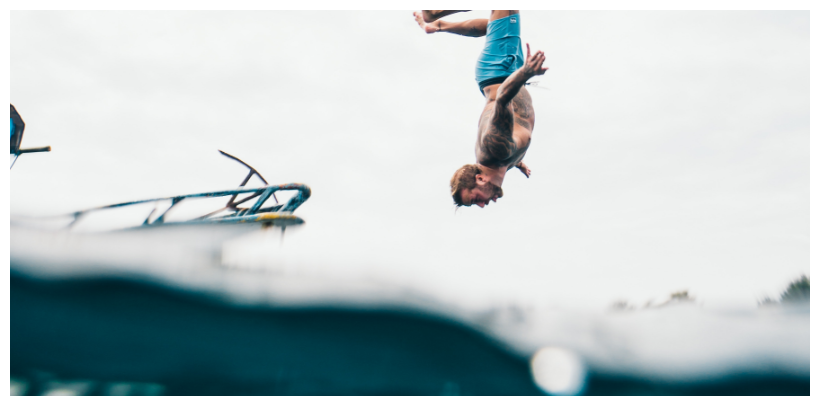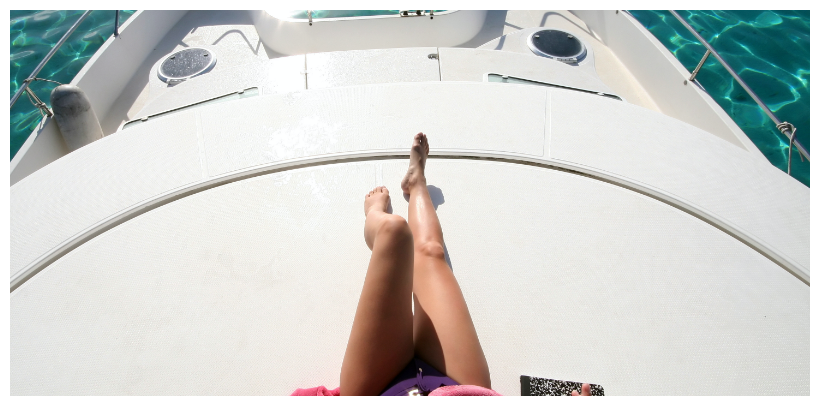 Warm welcome aboard
Have a stack of towels handy to greet the swimmers as they get back onboard as well as some water to drink. If your boat has a transom shower then a rinse off is a great idea too. If you have any reason to doubt the cleanliness of the water then have some environmentally friendly soap handy to aid hygiene.