NEON™ 1.3 is released for

Simrad NSX
Simrad Yachting®, world leaders in marine electronics, has released the next version of NEON for the new Simrad® NSX™, offering updates for Mercury Engine Integration, Radar and UI improvements as well as a host of other features. They include: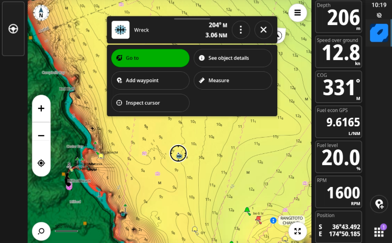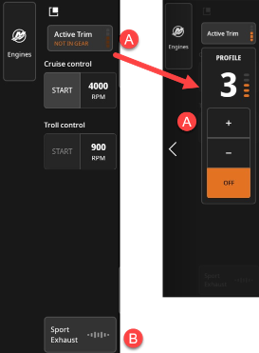 a. NEW Active Trim – Active Trim is an integrated GPS, speed-based automatic engine trim system from Mercury Marine. This intuitive, hands-free system continually adjusts engine trim based on changes in boat speed to improve performance, fuel economy, and ease of operation.
This can now be activated and adjusted by the new Control bar feature.
b. NEW Sports Exhaust - There is now a New Sports Exhaust control feature.
Some consumer Mercury V8's have a "sport" mode which makes the engine slightly louder and deeper at idle and low speeds. The new feature control the exhaust tone from the Control bar. The control will be visible if supported by the engine.
TIDES GAUGE IN INSTRUMENT BAR
There is now a new Tide gauge available in the instrument bar allowing users to keep an eye on the tides no matter which app you are using.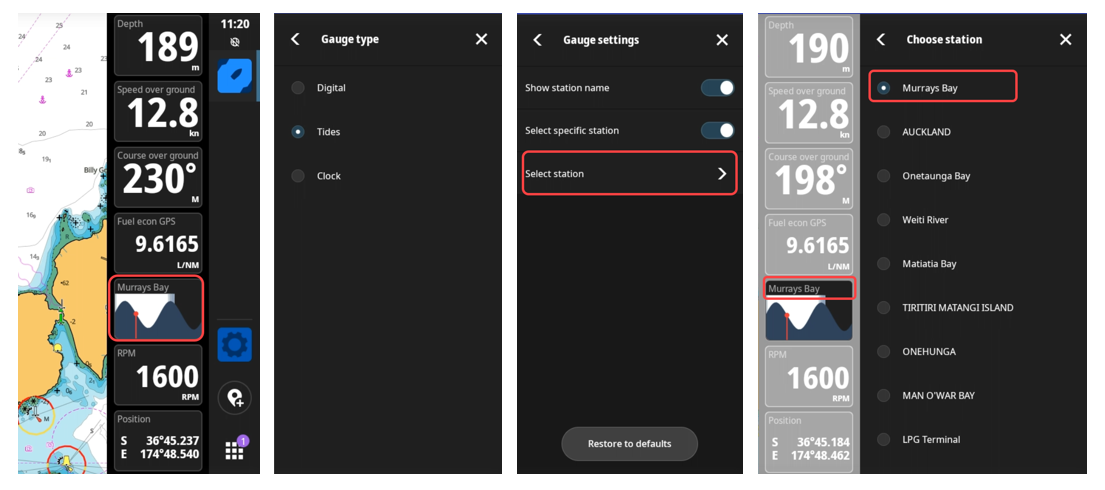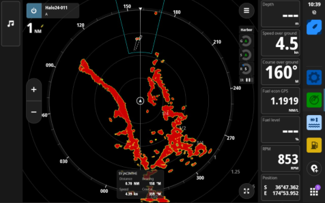 RADAR IMPROVEMENTS
ZoneTrack™ has now replaced the previous Guard Zone option. The ZoneTrack feature will automatically track all targets that enter either of 2 pre-determined user set zones. This feature is compatible with Halo20+ and Halo24 domes, HALO® 2000 and HALO® 3000 open array series from launch.
OTHER FIXES AND IMPROVEMENTS
AIS chart reading improvements
MI-10 SD card reader is now fully supported
DSC Calling
New navigate mode indicator added on the top of the Activities bar
New look mini inspector updates
Mercury Engine Cruise Control Bar Improvements
Mercury Engine Troll Control Bar Improvements
The software is available now to download from the website, or directly to your unit over wifi, or alternatively via your smartphone if you have the Simrad App installed.