NEON™ 1.2 is released for

Simrad NSX
Simrad Yachting®, world leaders in marine electronics, has released the next version of NEON for the new Simrad® NSX™, offering improved support for Engines, Fuel Management, CZone® as well as a host of other features.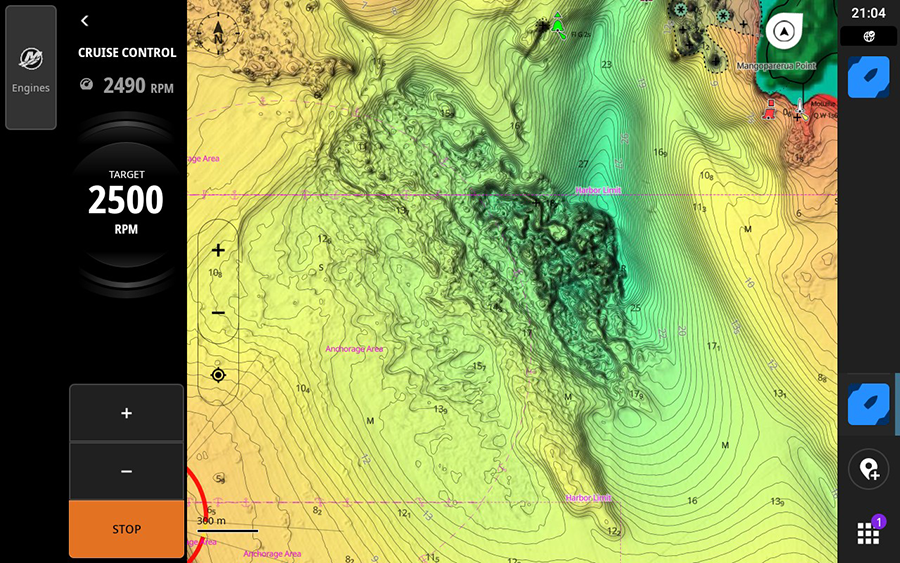 "We're really excited to bring the second iteration of the NEON Platform to our NSX users. Since the launch in February, we have been listening to consumer feedback, and prioritised feature improvements" said Steven Thomas, Product Director for Simrad. "Improving the relationship between the engine and the NSX was a huge focus of this update."
The software is available now to download from the website, or directly to your unit over wifi, or alternatively via your smartphone if you have the Simrad App installed.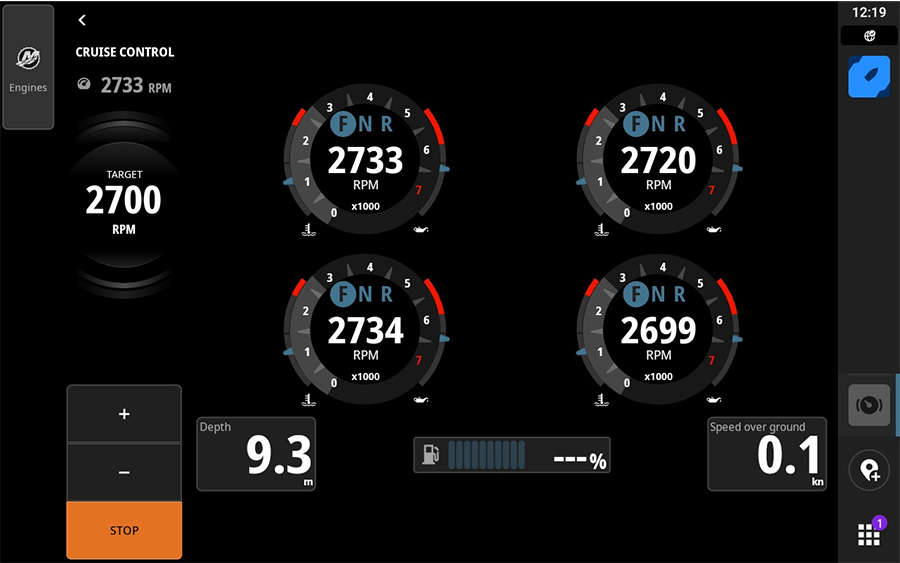 Engine Improvements
Adding Mercury® Troll and Cruise control via SmartCraft® Connect, gives you the ability to control the throttle of one or more engines directly from the NSX screen. The instruments app has also been updated with the ability to display multiple engines, fuel tanks and batteries, all through pre-configured screens or the ability to create your own by simply dragging and dropping widgets onto the page.
Fuel Management
The new Fuel Management app offers peace of mind that you won't run out of fuel. NEON 1.2 allows communication with the engines fuel flow or a fuel tank level sensor to ensure you can see immediately your fuel burn, and remaining fuel level.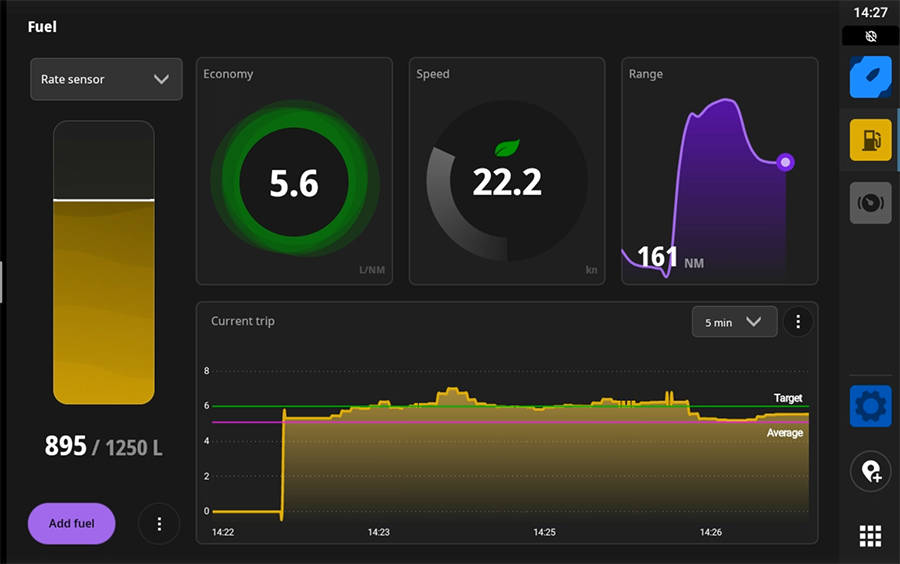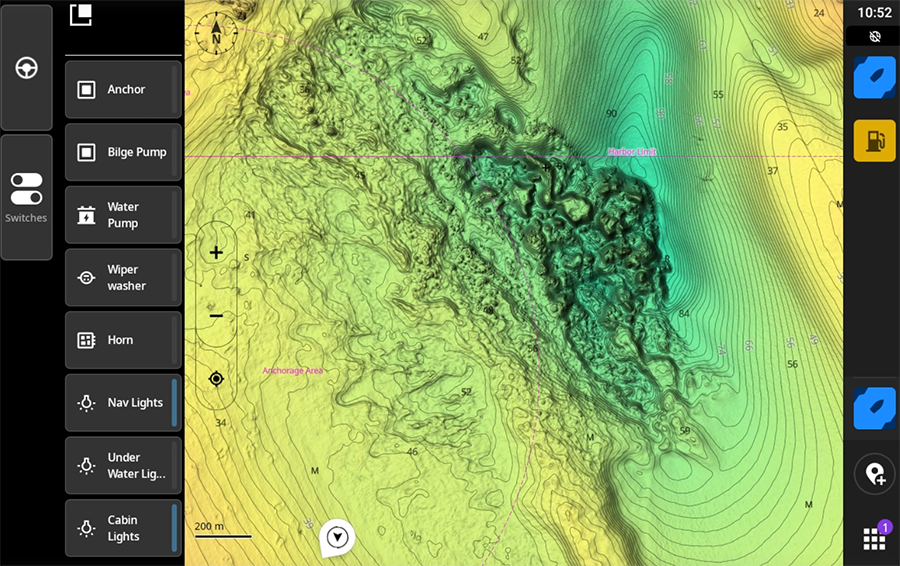 CZone®
Now you can control any digital switches right from the comfort of the Simrad® NSX™ with integration via CZone® Digital Switching.
With a host of other features including 3G/4G radar support, Improved Radar Wizard Improvements, and additional languages including Chinese, Japanese & Korean, the NSX® experience keeps on getting better.