Simrad present the NSXTM at

Southampton International Boat Show
Discover the latest innovations on stand J372 from 16th – 25th September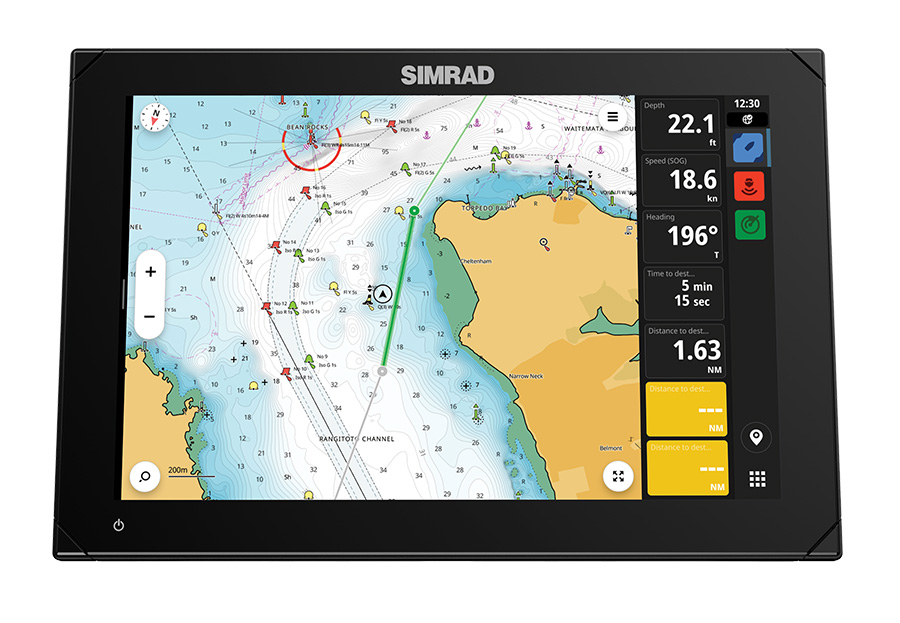 Southampton, UK – Simrad®, a leader in the design and manufacture of world-class marine navigation, autopilot, radar and communication systems for power vessels is pleased to be exhibiting its latest products on stand J372 at Southampton International Boat Show. The all new Simrad NSX™ smart chartplotter and fishfinder will make its UK debut alongside the existing Cruise, GO series and HALO 20+ radar, with the Simrad Cruise on special offer for show season.
NEW NSX™
NSX™ pairs a clear and straightforward interface with high-definition visuals to deliver a whole new experience. Available in 7", 9" and 12", the NSX offers more screen for the overall size and more flexibility in dash layout with multiple screen configurations in a smaller space or larger screens if more suitable.
Users can easily access and use all NSX™ features, including smart drag-and-drop screen customisation, fully editable instruments bar and enhanced day and night modes. The NSX provides crystal clear views of chart details, structure and bottom contours with the vibrant SolarMAX™ IPS touchscreen – viewable from any angle, in direct sunlight, and through polarised lenses.
NSX™ also allows the user to view map details in a different way, working exclusively with C-MAP® X charts. C-MAP® DISCOVER™ X and REVEAL™ X marine-optimised charts feature a fresh, intuitive chart presentation and the latest updates.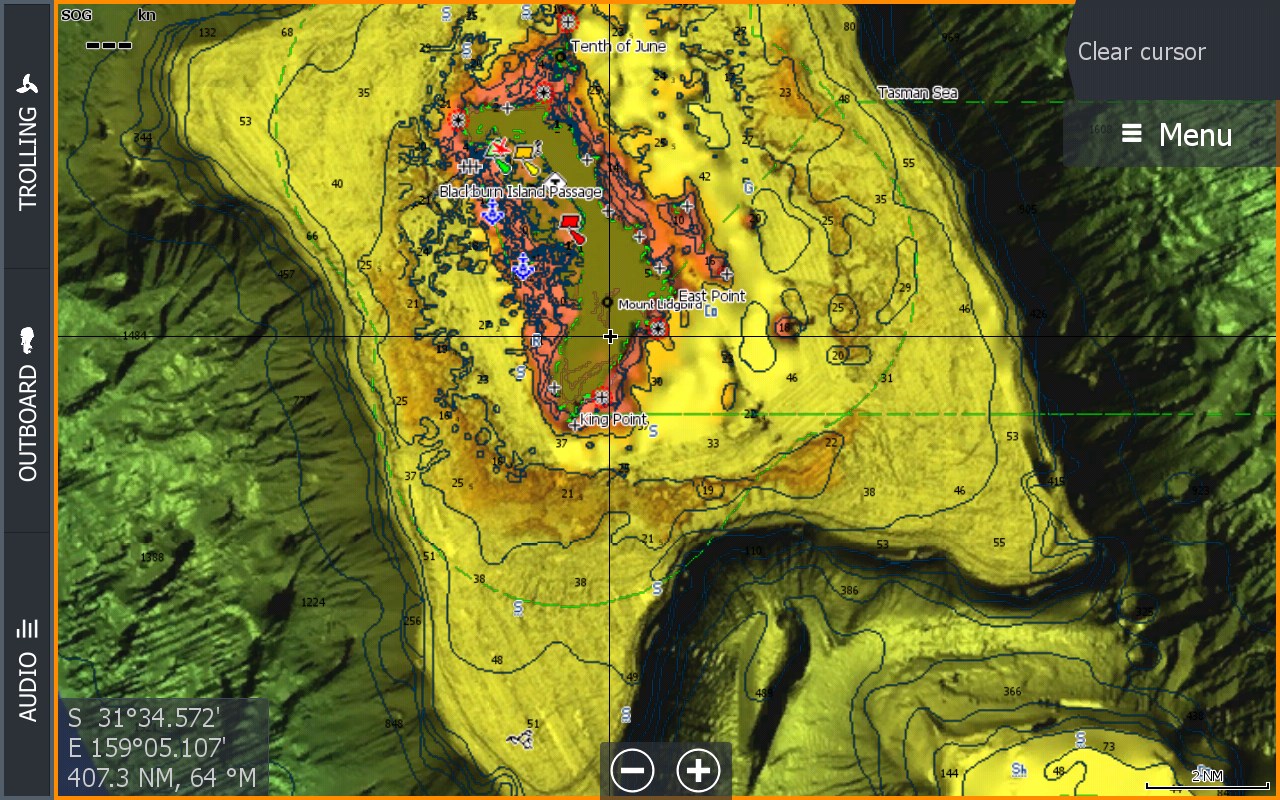 C-MAP® charts include full-featured Vector Charts with Custom Depth Shading and High Resolution Bathymetry showing accurate contour lines down to a 1-foot level of detail.
Users can improve planning and route plotting with Tides and Currents projections and Simrad's fastest ever Autorouting. Plus, there's a new Map Inspection feature with one-touch access to information on locations, POIs, tides, channels and more.
Simrad Cruise is the most intuitive, easy-to-use chartplotter available. Everything you need for simple and straightforward GPS navigation is right inside the box – sunlight viewable display, mounting bracket and a sonar transducer. Visitors to the stand can benefit from the show offer and purchase the Simrad Cruise at a discounted rate with 10% off for Boat Show Season.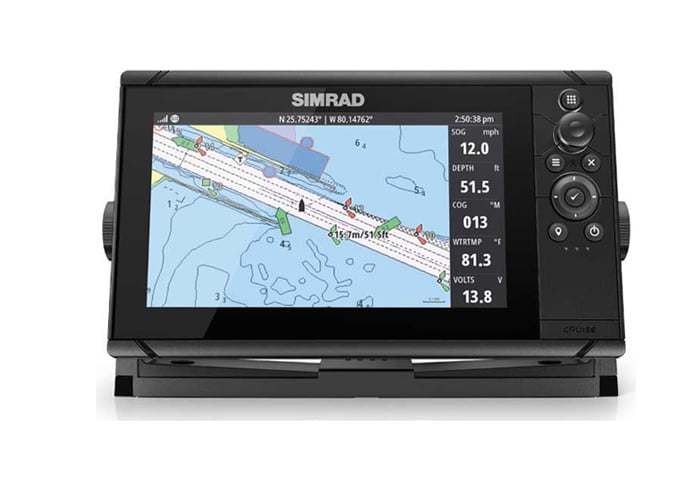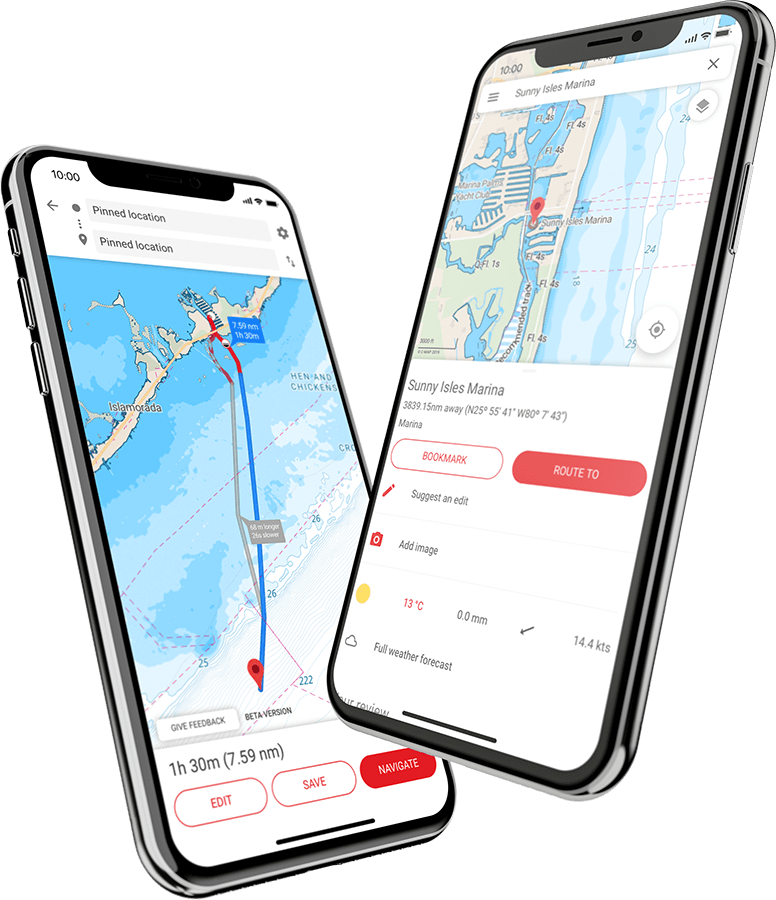 The Simrad App will also be available to demo on the stand – the app is free to download and offers a rich experience including screen mirroring with Simrad Chartplotters, and includes free up-to-date and detailed nautical charts from C-MAP®, personal waypoints, routes and tracks, the latest marine weather, personalisation and much more.
All Simrad® products (except NSX™) are compatible with C-MAP® charts including the all-new C-MAP REVEAL™; the very best of C-MAP cartography. C-MAP REVEAL charts offer Dynamic Raster Charts, bringing a traditional paper chart look and feel, with easy access to all objects on the chart, and Aerial Photography providing an additional level of detail with thousands of photos of marinas, harbours, inlets and other notable navigational features.
C-MAP REVEAL allows boaters to view the world around them like never before with REVEAL Shaded Relief. With 3D-rendered land and underwater elevation including areas of Ultra-High-Res Bathymetric imagery, this is a game-changer for anglers and divers.
The team on the stand will be happy to help with any queries or to explain any of the electronics available in order to help visitors make the right choice for their needs.
In addition to the array of products on show, Simrad® is also pleased to be joined by official drinks partner Mermaid Gin, serving gin and tonic to visitors as they chat with the team.